Flipkart is one of the largest e-commerce platforms for shopping, from clothes to accessories, electronics to home appliances, and many more. As the usage of the app increases over time, Flipkart provides consumers with smart features and ease of use. One such feature is Flipkart Pay Later.
This is given to their consumer, who opens a credit line. Consumers can buy products & use them and pay for them before the 5th of the following month at no/zero additional charges. This way, users can get a chance to experience them first-hand without having to pay at the time of purchase. However, everything is so simple and easy with just one button click.
To avail the best shopping experience on Flipkart, it is advisable to activate Flipkart Pay Later Limit. More than this, you should know about how to increase its limit. In this guide, we will discuss how to increase the pay later limit on Flipkart: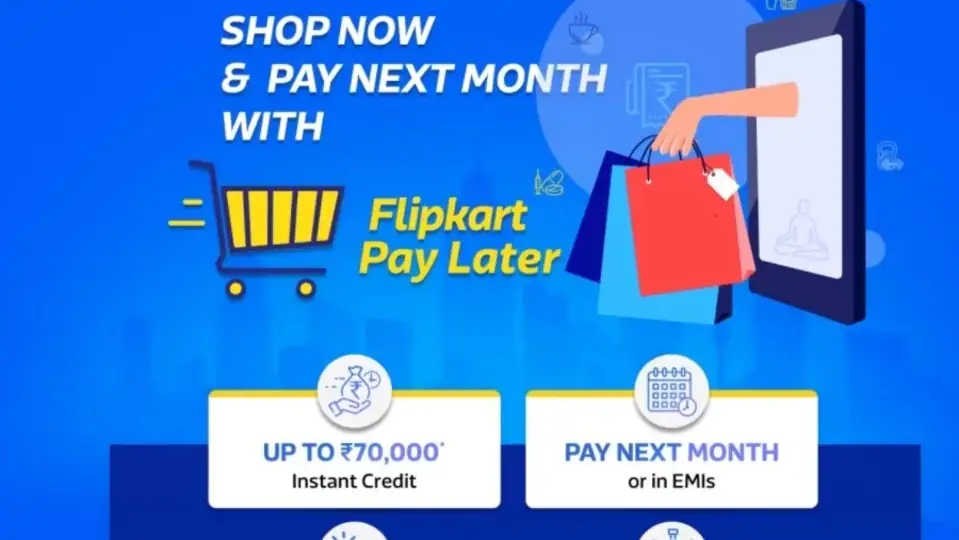 Step-by-step guide on how to increase Flipkart Pay Later Limit:
You must activate the Flipkart Pay Later service to increase the Pay Later limit. Apart from this, you also have to make sure that how much is the Flipkart Pay limit later. If the limit is 500 or more, it is easy to increase it. To do this, you need to upgrade your Flipkart Pay Later service. Now, let us discuss the steps that will help in increasing the Flipkart Pay Later limit:
Step 1 To start, you have to visit the official website of Flipkart on your device. Click here to open Flipkart: https://www.flipkart.com/. Here you have to log in to your Flipkart account.
Step 2 After opening the Flipkart account,  open Home Menu by taping on the three dots. Here you have seen multiple options like all categories, offer zone, my cart, and my wishlist, but you have to tap on the My Account option. Once this is done, the menu of the Flipkart pay layer will open.
Step 3 Here, you will see your limit on Flipkart Pay Later. If you have not applied for the Pay Later option, you will get the Activate Now option simultaneously. If you have already applied, you will find the upgrade button on the pay later menu.
Click on the Upgrade option to increase the Flipkart Pay Later limit, and tap Next. Once this is done, your limit will be increased. Check your credit score to check the limit.
Step 4 Once you have checked the credit score, tap on continue. It might take a few minutes. However, according to your shopping needs, you can enhance your Flipkart Pay Later Limit from Rs 5000 to Rs 10,000
A step-by-step guide to activating your pay later limit on Flipkart:
You can activate this option in your account if you regularly shop on an E-commerce platform like Flipkart. This feature is not provided to consumers who have done shopping occasionally. With the pay later limit on Flipkart, you can verify the quality of a product, use the item, and make the payment after one month of the purchase. To activate this feature: Open Flipkart Home Menu>> My Account>> Flipkart Play>> Tap on the Active Now option.