Amazon Pay Credit Card or Amazon Pay Later is a simple and fast source of getting credit through a digital process. Many e-commerce platforms, including Amazon, offer a Pay Credit Card feature. Being the most successful and largest platform, you will be offered thousands of products and services that make shopping easy and efficient. Amazon App Pay Later features the consumer with the convenience of buying anything to pay you instantly without any pressure. You can pay for your products at a later date sometime in the future.
Based on the number of purchases you make on the Amazon application, a credit limit is fixed for you as a consumer. By using the Pay Later feature, you will be able to keep track of the history of payments, purchases and sanctions from the dashboard. Follow the steps given below to know more about Amazon Pay Credit Card and how to increase its limit.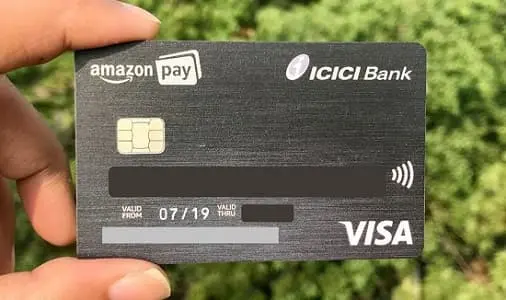 Step-by-step guide on how to increase Amazon Pay Credit Card Limit:
To increase Pay Later Credit Limit on Amazon App, first of all, you have to do frequent shopping from Amazon App. Simply put, you have to be a regular user of the Amazon app. Your credit limit is based on the number of purchases made by you on the Application and the number of successful repayments of the credit amount received by you subsequently through the Amazon Pay feature.
This is how you will be able to enhance your Amazon Pay credit card limit. To increase your Pay Later credit limit on the Amazon app, make sure you use the App for purchases regularly.
How to activate the Amazon Pay Credit Card feature on Amazon App?
Following are some steps to activate this feature on the Amazon app:
First of all, submit your KYC information after sign-up with Amazon Pay:

https://www.amazon.in/amazonpay/home

Once the above step is done, you will be allocated your credit limit as per your eligibility criteria.
Now, you will have to make repayment settings. To do so, you have to choose your bank account. This account will be bound for all your shopping.
Next, open the top left corner on the home page of the Amazon pay application.
Here you will have to click on Amazon Pay later option.
On this page, you will get all the information related to the assigned credit limit, remaining limit, and used limit.
Important Note: You need to do as many transactions as possible to make yourself eligible to upgrade to the credit limit of the Amazon Pay Credit Card.
How to raise the Amazon Pay ICICI Credit Card Limit via the Imobile App?
Following are a few steps to raise your Amazon Pay credit card limit using iMobile Application:
Visit iMobile Application on your device.
Open more options on the home page.
Here you will see an option of choosing an Amazon Pay Credit Card.
Next, tap on Manage credit card limit.
Mention the credit card limit there you need.
Lastly, tap on submit, and that's all.