How to get the right Pediatric Treatment for your child from the right Pediatric Pulmonologist?
With the emergence of Covid 19 in the previous year, people have seen the worse when it comes to health-related issues in both adults and children. There were times when adults had it rough with several ailments coming up with Covid 19; children too suffered a lot due to unforeseen symptoms. As parents, every person must safeguard their children from the dangers of diseases. However, Covid 19 brought about such problems which were new to all of us.
A pediatric pulmonologist specializes in the care of infants, children and adolescents if they are suffering from any lung-related problem. But it is very important to get to the right pediatric pulmonologist for the care of your children in time.
What to look for in the right Pediatric Pulmonologist?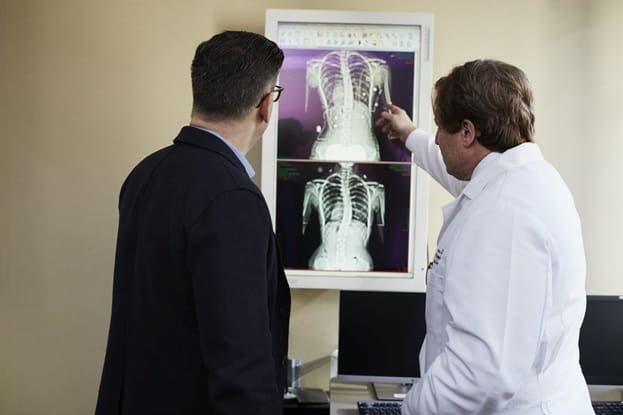 Suppose your child has trouble breathing or cannot perform lung-related functions. In that case, a pediatric pulmonologist is the one to contact as soon as possible. In India, there are a few choices if you are looking for the best pulmonologist in Ahmedabad, New Delhi, or any other major city. The problem arises when you do not know who the right pediatric pulmonologist is for your child. Certain criteria make for a good pediatric pulmonologist because your child's safety is paramount. You would not want a doctor who is not up to the mark for your loved one.
The following is a list given to be considered before opting for a pediatric pulmonologist. These requirements are mandatory for all valid pediatric pulmonologists and must be seen before choosing one for your child.
A pediatric pulmonologist must have spent their full term in a recognized medical college in order to earn a degree.
They must have spent at least three years of residency training in the field of pediatrics.
They must have an additional three years of fellowship training in the field of pediatric pulmonology.
They must be certified in pediatrics and pediatric pulmonology by the Indian Academy of Pediatrics.
What does a pediatric pulmonologist do?
A pediatric pulmonologist provides several different functions. Due to the rise of Covid 19 related lung problems, children are the most affected as they are very vulnerable to new ailments. You should know about the conditions treated by your pediatric pulmonologist beforehand so that you are fully prepared to go in.
A qualified pediatric pulmonologist performs the following functions:
Your pediatric pulmonologist would be qualified to treat asthma, sleep disorders, Apnea, Cystic Fibrosis, Bronchitis, Bronchopulmonary Dysplasia, Croup, and many others.
A pediatric pulmonologist diagnoses and treats a vast range of respiratory disorders which may cause breathing problems and lung-related diseases in infants, children, and adolescents.
A pediatric pulmonologist also treats recurring pneumonia in children and infants.
They are responsible for the treatment of chronic lung disease in infants.
They are also the ones to be seen if your child has a condition requiring special equipment to monitor breathing at home.
A pediatric pulmonologist also performs several tests for your child, such as general health screening tests, imaging tests, lung function tests, OCRG or multichannel testing, and Polysomnography.
Procedures Performed by the Right Pediatric Pulmonologist
In India, you can easily find the best pulmonologist in Ahmedabad, Pune, Mumbai, Chennai, etc., in every major city for your child's better care. But before doing so, you must be aware of the types of procedures performed by a qualified pediatric pulmonologist.
A valid and qualified pediatric pulmonologist would be proficient in performing the following procedures regularly:
Bronchoscopy
Chest tubing, used for inflating a collapsed lung
Lung Biopsies, used for testing cancer and other diseases in the lungs
Oxygen therapy and other breathing treatments, including nebulizer treatments, CPAP and BiPAP
Airway obstruction removals which include masses and foreign objects
Titanium Rib Expansion or VEPTR to support the chest wall cavity
When should you see a pediatric pulmonologist?
Although Covid 19 was not extremely fatal for children and infants, selected cases have shown that children were the first to form lung and respiratory issues if affected. People who did not know about the seriousness of the disease were the worst victims.They were very late in providing their children with the right treatment by the right pediatric pulmonologist.
The following points would show the right time to contact a pediatric pulmonologist for giving care to your loved ones at the earliest:
If your child is experiencing a prolonged cough and cold, you should talk to your preferred pediatric pulmonologist.
Suppose your child is suffering from breathing issues along with shortness of breath, wheezing, or breathing with a lot of abnormal noise, In that case, it would be ideal to see a pediatric pulmonologist.
In case of a lung trauma or lung injury with your child
If your child suffers from abnormal tiredness while playing or running
If your child gets easily dizzy
Breathing issues during sleeping
In case your child is feeling chest pain
Conclusion
Children require specialized care when it comes to vital organs, which differs from adults. In cases where your child does not seem to function normally regarding their lungs or breathing, employing the services of the best pulmonologist in Ahmedabad, New Delhi, Pune, or any other city would be advised. Through the help of the right pediatric care from the right pediatric pulmonologist, you can sleep easy knowing your child's health is in good hands.