Honey Singh is a popular Indian rapper and music composer, who has achieved great fame, not only in India but on a global level. He has an amazing grip over lyrics and can win hearts of millions with his extraordinary rapping skills, like no other person in the country has. He is also one of the highest paid music composer in Bollywood.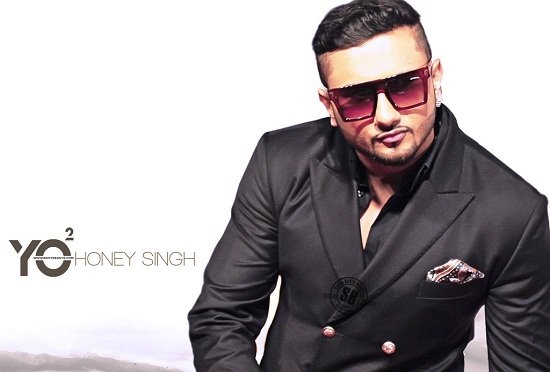 Net Worth: $ 20 million
Income Sources: Honey Singh has achieved phenomenal success from his musical career, including his albums and concert earnings, which have been big crowd pullers wherever he has performed.
Born: 15th March, 1983 (31 years old)
Real Name: Hirdesh Singh
Nick Name: Yo Yo Honey Singh
Height/Weight: 5 feet 7 inches, 72 kg
Marital Status: Married to Shalini Talwar since 2011. His marriage was a secret till he recently introduced his wife during his show "India Raw Star".
Personal Background
Honey Singh was born as Hirdesh Singh in Hoshiarpur in Punjab and his family moved to Delhi later on. He went to Trinity Schol in UK to study music. He had controversies in his career too, when he sang a song after the 2012 Nirbhaya rape case of Delhi, which featured some controversial lyrics against women and caused a huge stir. Even an FIR was launched against Honey Singh, which led to the cancellation of his concert in Gurgaon, to be held on the occasion of New Year. Later, another controversy surfaced in the form of offensive lyrics of a song called "Party All Night", in Akshay Kumar starrer "Boss".
Career Graph
Honey Singh began his career as a recording artist, whose specialty was Bhangra songs and rap songs. His debut song featured Gagan Sidhu in a movie called "Shakal Pe Mat Ja", but recognition came his way with the song "Angrezi Beat Te" in the hit movie "Cocktail". He is one of the most sought after singers in the industry today and a rap song from Honey Singh in a movie means that its music is going to be a great hit. In addition to his rap singing, Honey Singh has also been seen acting in a few Punjabi movies. His cameo role of Deesha in the 2012 Punjabi movie "Mirza" was appreciated to a great extent and even fetched him an award for Best Male Debut in PTC Punjabi Film Awards. Another Punjabi movie in which he was seen is "Tu Mera 22 Main Tera 22". Honey Singh has also anchored a television show called India Raw Star. He has been acclaimed with a number of awards during his illustrious career, besides winning over millions of fans on a global level.
House and Cars
Honey Singh has his ancestral home in Punjab, though he resides in his luxurious apartment in the posh locality of DLF Gurgaon, which reflects his amazing taste. He is planning to purchase another property in Mumbai, which is his second home, owing to his regular work in the Bollywood film industry. Honey Singh is known for his love for luxury cars and sports bikes. In his fleet of cars, he owns an Audi A8, besides a Harley Davidson bike, which was gifted to him by another famous Punjabi singer, Mika Singh.