Happu ki Ultan Paltan (& TV) Serial Wiki, Story, Timing, Cast Real Name
One of the famous Indian channels that audience are showing interest is the And Tv channel. It airs in the Hindi language. The channel is owned by Zee Entertainment Enterprises. It started as an entertainment channel. It is also aired in other countries like USA, Africa, Canada and Caribbean. This popular channel is planning to air couple of television shows in 2019. One of them is Happu Ki Ultan Paltan.
Wiki:
& TV is all set to start its new television show. Its name is Happu Ki Ultan Paltan. It has some pretty good actors. It is produced by Sanjay Kohli and Benaifer Kohli. It is produced under the production of Edit II Productions. They already produced a popular comedy series, Bhabhi Ji Ghar Par Hain which is airing on the same channel. Happu Ki Ultan Paltan is also a Comedy and family drama.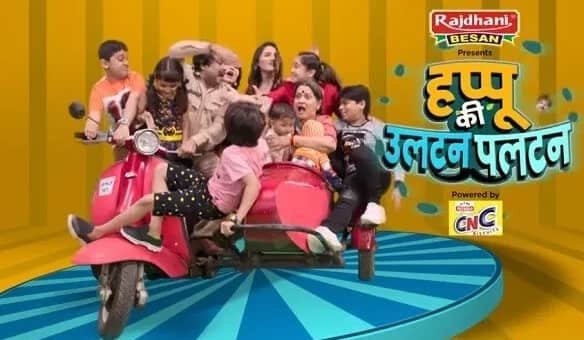 Story:
Happu Ki Ultan Paltan is a comedy series. The show revolves around the personal life of Happu Singh. The actor who played this role was also there in Bhabhi Ji Ghar Par Hain series as a comedian. It is based on his personal life's story. It is definitely going to be interesting and hilarious subject. As the makers are already well known for their comedy show, this is going to be a great expectation from the makers.
Timing:
The show is going to air from 4 March, 2019. It is going to air from Monday to Friday at 10 PM.
Cast real name:
The lead character in the show, Happu Singh is played by Yogesh Tripathi. There are other two important characters played by Himani Shivpuri and Aaryan Prajapati.
Audience are all awaiting to watch this comedy family drama in March. Let us all stay tuned to &TV for the show to get started.