Indians are passionate about the bikes, but in a different perspective. Here the cost effective bikes are preferred moreover. Bike here is not used just for formal transportation, but people use it in business up to many extents. To be frank, the first question you can expect from a conventional Indian family man regarding the bike is its cost and how fuel efficient it is.
On this context, we have come up with few excellent bikes those are below 50 k price, still are too awesome in nature.
1. Hero HF Deluxe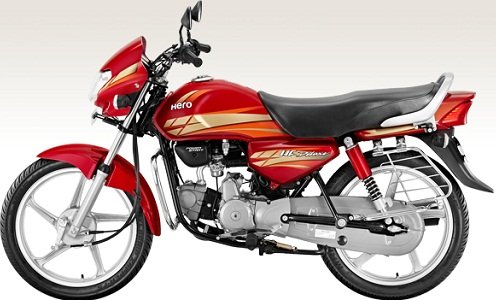 It holds all the attributes to be called the generation next Splendor. This time Hero has made it even more technologically rich. The Idle Start Stop arrangement has been provided for making it an extremely fuel efficient bike.
Having the 97 cc engine the bike generates 7.7 bhp power and torque of 8.05 nm. Offering a mileage of about 83 Km the bike carries a justified tag of about Rs. 38,900k
2. Hero HF Deluxe i3s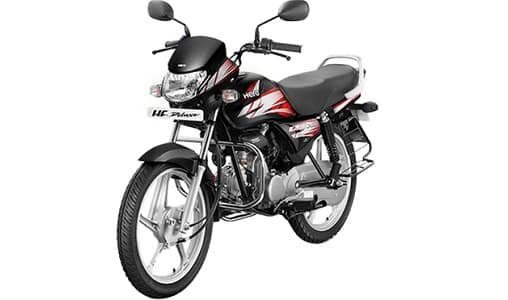 Needless to mention about the name I think in India. Like a true champion it is still ruling the Indian market since past two decade. This has been the obvious choice for any Indian looking for a budget bike. Getting powered by the 97.2 cc air cooled four stroke engine it produces 8.05 nm torques. The bike is known for its longevity and low maintenance cost. It costs around 48,900 k in India.
3. Bajaj Platina 110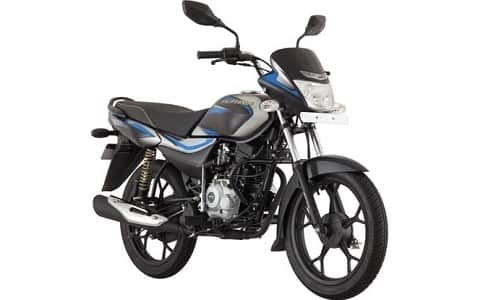 Bajaj Platina 110 has certainly witnessed the envy making success in its category of budget bikes. Blended with 115 cc engine it generates 8.6 bhp powers at 7500 rpm, and generates torque of 9.81 nm @ 5000 rpm. With the 11.5 litres fuel capacity the cream part of the bike is its 75 kmpl mileage. It costs around 49,581 k in Indian markets.
4. Hero HF Deluxe Eco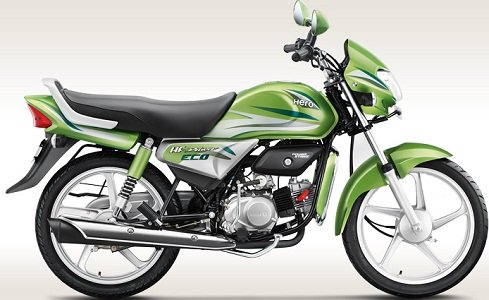 This is the first preference for every Indian who is looking for a family bike, not the sports kind. The best part about the bike is its fuel aptitude which is quite good at 10.5 litres. Having the 99 cc engine holds a really stunning look. Talking of the specs, the bike has air cooling, 4 stroke engine cylinder with 8.50 nm @5000 rpm. With the mileage of 65 kmpl the bike costs about Rs 48,861.
5. Hero MotoCorp HF Dawn
This bike packed with a 100 cc engine generates 7.80 bhp@ 7500 rpm power and the torque of 8.04 Nm @ 4500 rpm. The cruiser can make you fly at a 90 kmph speed. Its 4 speed manual gear is too flexible to rule over the road. The bike can be well yours just at the expense of Rs. 37,400. Its dynamic look and terrific performance are enough to drag attention for both young and family men.
6. TVS Sport
Here we come up with another fantastic production from TVS. Being available in multiple colour variants the bike gets powered by a 100 cc 4 stroke engine and generates 7.4 bhp at 7500 rpm. It generates torque of 7.5 nm @ 5000 rpm. Living perfectly up to the expectations the bike can attain 95 km speed just within 10 seconds. It can be bagged just around 38,712.
7. Mahindra Centuro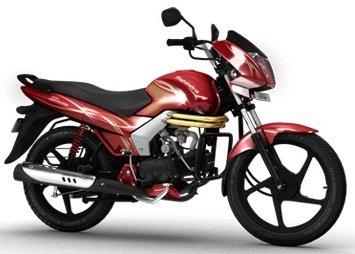 Mahindra must be quite delighted at the performance of this excellent 110 cc bike in India. The bike possesses a catchy design. Through the MCi-5 106.7 cc engine Centuro produces 8.5 bhp powers at 7500 rpm and torque of 8.5 nm at 5500 rpm. However, the trump card of the whole system is its mileage at 80 Kmpl. It costs around 47, 489 k in India.
8. TVS Phoenix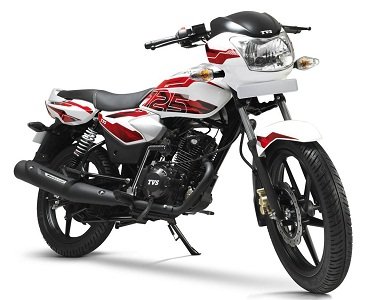 This is claimed as one of the very cleverly structured bikes that is absolutely perfect for Indian roads. 125cc bike under 50k budget is truly significant always. Understanding the Indian mindset well the bike has a handsome 12 litre fuel capacity and generates torque of 10.4 nm @6000 rpm. The bike looks stunning and you can bag one of it at the expense of around Rs. 49k in India.
9. Honda Dream Yuga
The secret behind Honda's success stays behind its ability to understand Indian market scenario in a best fashion. To be specific, the Dream Yuga has managed to drag most attention. Powered by the 109 cc engine, the bike generates torque of 8.91 @5500 rpm. Having the 8 litre fuel capacity, the bike can be bagged at a price of around Rs. 55, 428.
10. Suzuki Hayate EP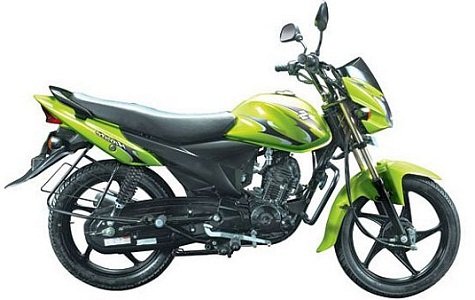 Suzuki Hayate has certainly given confidence for the manufacturer that it can establish its position in Indian scenarios as well. The bike gets powered by an 113 cc single cylinder engine with the torque of 9.3 nm @5000 rpm. Especially it has managed to drag the attentions of the young generation through its trendy look. With the 10 litre fuel capacity, the bike costs around 54,603 in India.
On road price maybe differ in your states. Please check price your near bike dealers.