Gavie Chahal Wiki, Age, Height, Biography, Wife, Net Worth
Gavie Chahal is a Punjabi actor and he is known for his work in movies like Ek Tha Tiger. He worked in several Punjabi Movies and he had also been a judge in one of the Punjabi Reality TV show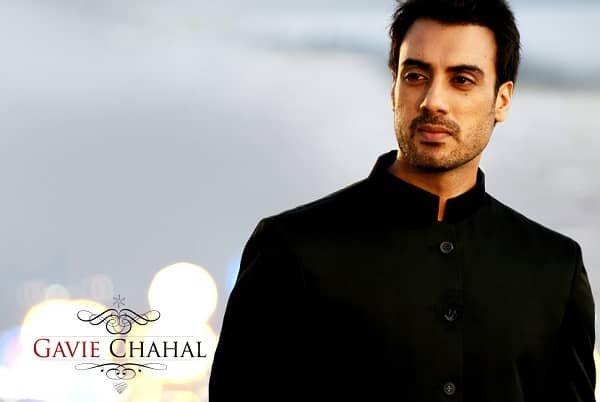 Net Worth
The net worth of Gavie Chahal is not known.
Income Source
The major source of income for Gavie Chahal is the TV shows and Movies that he works in.
Real Name
The real name of this handsome actor is Navdeepak Singh Chahal.
Date of Birth: 11th November 1978
Age: 40 years
Height/Weight
Gavie Chahal has a tall height and he is 6 feet and 2 inches tall. In addition to this, he weighs about 83 Kgs.
Marital Status
Gavie Chahal is presently married but the name of his wife is not known.
Personal Background
Talking about the personal background of Gavie Chahal, it is known that he was born in Mansa in Punjab. Most of his childhood was spent in Patiala and talking about the educational qualification, he is a Mechanical Engineering. He completed his education from Government Polytechnic Batla College in Punjab.
He follows Sikhism and there is not much information available about Gavie's family. It is known that he is married but again, the name of his wife is not known.
Career
It is known that Gavie has worked for Punjab Police in the initial years and he then participated in Mr. Punjab Competition in the year 2000. He was the winner of the competition and since then he started is a journey in the world of modeling. He received many offers to work in music videos and the first music video he worked in was that of Jattan De Putt Sadh Ho Gaye. Until now, he was worked in over 60 music videos and in the initial years, he worked in movies like Yaaran Naal Baharan. This was his first movie and the movie was released in 2005. He later worked in Mehndi Wale Haath, Majajan, Tere Ishq Nachaya and Pink Moge Wali. He also got the role of Captain Abrar in Ek Tha Tiger and he got more popular because of this role. In later years, he also worked in Saada Jawai, Saako 363, iPhone Maan, Yaarana and Pinda Vicho Pinda Sunida. As per the information available, he is also playing a lead role in Yeh Hai India and Chicken Biryani. Yeh Hai India is due for release in 2017 itself. Gavin also worked in 4 TV shows and the first TV show he worked in was Mohe Range De, he later got a role in Kyuki Saas Bhi Kabhi Bahu Thi and in 2011, he also worked in Mrs. Kaushik Ki Paanch Bahuein. Gavie also participated in a reality show and the name of the show was Fear Factor Season 1. It is known that Gavie was the winner of this show. Apart from this, he was the judge of two Punjabi shows as well.
Properties and Cars
The details about Gavie's cars and properties are not listed.