Gathbandhan (Colors TV) Serial Wiki, Story, Timing, Cast Real Name
Wiki – Colors TV is known to bring entertaining and thrilling serials to the audience. Gathbandhan is a  Hindi drama and a fiction serial that will replace Big Boss 12. The cast is completely new and is expected to keep the audience on toes as the story is a combination of right versus wrong and good versus bad. The producer of the serial is Jay and Kinnari Mehtaa with Jay productions banner
Story
The story of the serial revolves around an IPS officer (girl) who is from Gujarat and a criminal (boy). This suspense induced thriller serial also involves a love story with many twists that will keep the audience interested. The lead guy is from Maharastra and the girl who plays the role of IPS officer is from Gujarat. The criminal hero seems to be known as the don of the sea and the girl is posted in the same city as the guy as IPS officer.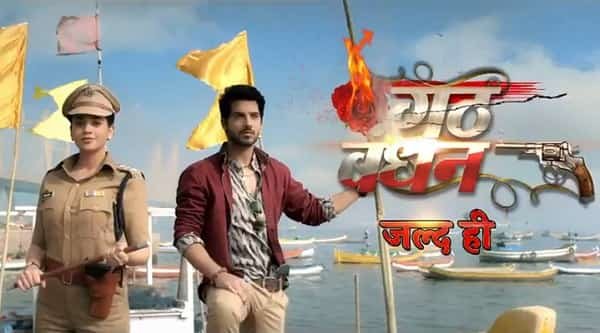 Timing
The promo of the serial is released. However, the start of the show is tentative and is rumoured to be aired in colors tv starting January 2019. Also, you can watch it online on voots offcial website. You can also download voots official app to watch the serial. The timing of the show will be from 9:30 PM – 10:00 PM from Monday through Friday.
Cast Real Name
Arbrar Quazi will have a leading role in Ghathbandhan and has already acted in Laila Majnu.
Shruti Sharma is a new actress who is a India's next superstar finalist.
Rajiv Kumar
Indrneel
Meghana
I hope you will enjoy the new serial starting the new year 2019. The thrill of Maharastra mulga falling in love with Gujarati girl is the essence of the serial. Let us all see how this rare combination turns out to be a fruitful love story.