Top 10 Fitness Experts On Twitter In India To Follow
When it comes to fitness regimes most of the Indians will go for options available as International fitness stars as accounts of fitness stars available as Dwayne Johnson most inspiring yet followed on social media platform Twitter. Indians can now opt for the Fitness Experts from India as models and actresses are winning heart with their perfect body shape and in order to get more followers, they share exercise regimes, diet pointers, inspiration tips. You surely need a motivation to start your exercise in a right way and following these Fitness Experts can better help you to get the Fitness Experts with no cost got attached. You don't need to hire a personal trainer just follow the Twitter account of these top Fitness experts to get the right set of tips.
More importantly, your country contains an abundant source of inspiration, so why you need to go for the options available as International Fitness Experts. So, what are you waiting for these are the top 10 fitness Experts On Twitter in India, they will surely give you the right momentum to start exercising without expending a penny, just follow them and inform of their messages try to relocate your energy towards a healthy living.
In order to better help you with these top Indian Fitness Experts, we have included their Twitter handle along with their name.
10. Sonu Sood
Well, you better know him as Bollywood actor but in case you are a fan of this fitness freak then you better know that following his advice on diet and exercises can better help you to be in right shape. At present there are over 936K followers of Sonu Sood over Twitter, some likes his looks but if you ask me about his tweets related to exercise and health. Follow Sonu Sood as his twitter handle can be accessed @SonuSood.
9. Shilpa Shetty Kundra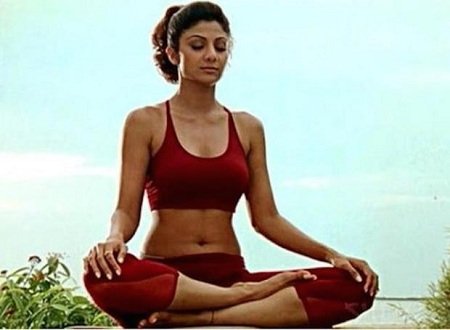 Shilpa Shetty Kundra is another big name and sure shot fitness expert for you, recently she launched a book on the diet known as the Great Indian Diet. Bollywood Actress turned her way to fitness by opting Yoga as her daily routine along with proper diet, her tweets are dedicated mostly to live a healthier life. Being a mother at over 40 years of age she is in the perfect body that can give you instant fitness goals. You can follow her on Twitter with the Twitter handle @TheShilpaShetty
8. True Gym Tips
After knowing people we have gym related panel of experts for the bodybuilding freaks. This particular Indian based tips and the inspirational account has over 17.2K followers around the world, your very own Sonu Sood follows this account shows its authentication and right set of ideas. The details shared at the account is all about exercise and right set of body boosters information, many Gym's offers you protein and muscle builder and in case you have any doubt about its content you can share its picture and True Gym Tips will answer you for sure. You can follow this awesome advisor by clicking @GymTips_101.
7. Bani J
An ex-roadie and well-famed fitness expert from India Bani J enjoys the fame with her freaking out videos and photos shared on her Twitter account. There are over 251K followers of Bani J over Twitter. You can better catch her up on Twitter by searching @Bani_J.
6. Yasmeen Manak
Yasmeen Manak is certified Personal Trainer spreading the messaging to better stay healthy over the social media since Twitter's existence. You will be obliged yet proud to note down that she completed her training as a personal trainer from well famed American College of Sports, Yasmeen also carries a degree in gym instructor from Reebok Instructor Alliance India. Search her by name @GymSculpt(her personal gym name).
5. Harj Hardani
A certified nutritionist and accountant, Harj Hardani calls herself in her bio a 'morprenuer' her share about blogs based on fitness and nutrition will surely give you the right idea to start exercising. Follow her at @skinnyroti.
4. Zaheer Khan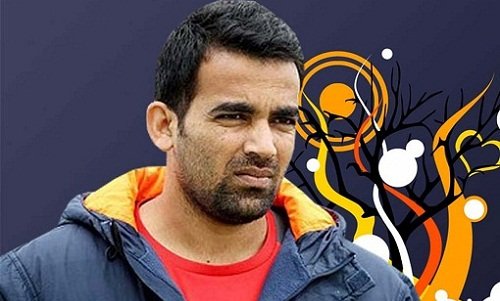 Cricketer joining the league of being the fitness expert Zaheer adds Fitness Enthusiastic as his bio information. You know him as a well-famed bowler but after following the great Indian Bowler you will get to know he is owner and expert at ProSport offering fitness services to young Indian bowlers. Follow Zaheer @Zaheer Khan.
3. Navreet Josan
Popularly called as lilrocket, this health expert is bombshell bikini athlete, spreading the message for clean eating and healthier living. In addition, she offers makeup hacks for girls as she is MAC makeup artist. You can follow her with handle @NJ_josan.
2. Sonali Swami
A fit factor winner and Muscle India Winner, solid and positive woman to empower your way towards a healthier living. Seeing her doing it in right posture the crunches and other exercise many girls got the stimulation to kick start exercising. You can follow her at @sonali_swami.
1. Virat Kohli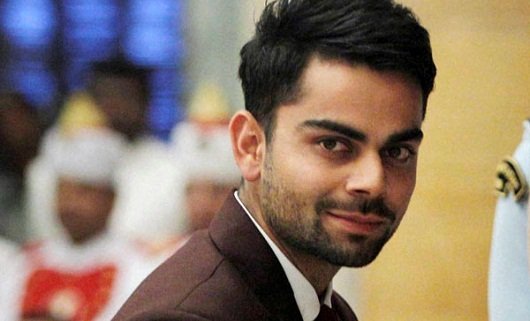 The Indian Skipper and his love for fitness will surely allow his fans to follow the same trend, many magazines named him the most enthusiastic athlete. Seeing Virat workout in his gym session and his satisfied photos with right body weight and hard work will surely command you to follow the same. The craze of cricket and fitness has served this delighted batsman from India over 16.1 million followers if you are not part of his fans quickly join him with twitter handle @ViratKohli.