Mr. Donald Trump may be the President of world's largest economy but this hasn't prevented him from becoming a part of a good deal of controversies, both by media and general public. Famous for his outspoken and sometimes brusque notoriety, the 45th President of United States has been a voice critic of former president Obama and recently doing the same to the Terminator star Arnold Schwarzenegger. Though media is pouring headlines after headlines on Mr. Trump, there are some facts from his early life that will interest you.
Here are the best 15 of them. Let's get in on.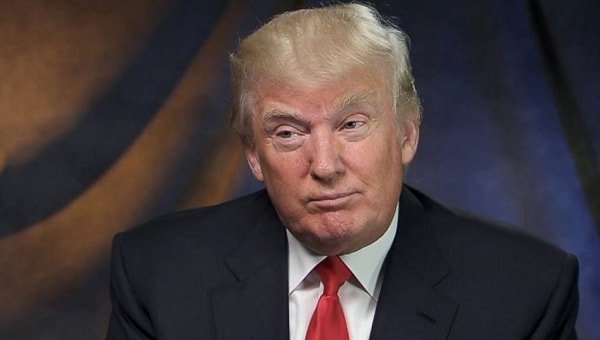 1. Cigarettes, Alcohol & Drugs, He's Not into Any of These
Trump is the fourth of five siblings born to Frederick Christ Trump and Mary Anne Trump in Jamaica. In 1981, His elder brother Fred Jr. was addicted to alcohol and lost his life to it. This incident led him to abstain from alcohol thence. Since then he's never smoked, drunk alcohol or taken drugs.
2. He's An Actor Too!
Remember the scene in 1992 movie Home Alone 2: Lost In New York where little McKauley is lost inside New York, steps inside the New York Plaza Hotel and asks a gentleman in black where's the lobby. Well, watch repeat that scene over again. You'll notice that the gentleman in black is none other than Mr. Donald Trump. Apart from this movie, the actor-producer has appeared in Ghosts Can't Do It, The Little Rascals, The Associate, Eddie, Sex And The City and many pizza commercials including one for McDonalds.
3. A Star in Hollywood Walk of Fame
Yes, Mr Trump holds the 2327th Star in Hollywood Walk of Fame for his contribution as a producer in the NBC's show The Apprentice. The show depicts various celebrities who compete with each other to win money for their charities. It was co-produced by British producer Mark Burnett.
4. Married Thrice
The Donald is father to five children from three marriages, two of which ended in divorce before the third one. His first women Ivana Zenickova was a Czech model and gave him three children. After their relation dissolved in 1990, he married actress Marla Maples who gave birth to his daughter Tiffany in 1993. Following their marriage the same year, the couple divorced in 1999 and Trump married Slovene model Melania Knauss on 22nd January, 2005 in Florida. He has one boy Barron from his third lady.
5. Dream Job
Trump had always been interested in Presidency. Way back in 1987, he enrolled as a Republican in the Board of Elections. In 2009, he again shifted to Republican and then, we all know he landed in the White House!
6. Sorry, No Hand Shakes!
Donald is a big-time germaphobe as he declared in a press conference. He believes shaking hands is grungy and can cause diseases like flu & colds. The American President also avoids touching anything that has been touched by other people even the elevator buttons.
7. Secret behind Hair
Some say he wears a toupee, some say it's a comb-over, there's no way to actually tell how even in his seventies he maintains such thick wheaty hair. However, many media outlets report that his medical doctor Dr. Harold Bornstein say that Trump takes a prostate drug for his hair growth.
8. Hair versus Hair Match
On April 2007, The Donald nearly lost his hair in a wrestling match. Actually, Trump is a fan of WWE and a friend of its chairman Vince McMahon. In 1988, Trump appeared in Wrestle Mania 23 in a match "The Battle of the Billionaires" on the side of Bobby Lashley. On the other side was McMahon with Umanga. According to the terms of the match, the loser would have to shave off his head. And in the end, McMahon had his head shaved by Trump.
9. Fired!
In his show The Apprentice, Trump used his catchphrase "You Are Fired" to eliminate a contestant. Later when a new version of his game Trump: The Game was launched, he used this phrase in the game's tagline. It is said that he even applied to trademark this phrase.
10. Spy Cheques
During 1986-1998, a magazine by the name of Spy Magazine came up with an idea to prank the rich personalities of that time. What they did was they created a company by the name of National Refund Clearing House, incorporated it and started sending small cheques to these people. In the third time of this prank, they sent cheques of as less than 13 cents to 13 people. Out of these, only two were there who encashed their cheque, one was Mr. Donald.
11. Call Me A Billionaire Not Millionaire
A former New York Times author Timothy O'Brien wrote a book called Trump Nation: The Art of Being the Donald and he was charged with a lawsuit for he had mentioned that Trump had been a millionaire instead of a billionaire. Recently the author published the second edition of the book introducing The Donald in a 210 starting sentence.
12. Trump And Tannen
Due to the mention of 2015 in the cult classic sequel Back To The Future II, the attention to the film increased in 2015. At the same time, Trump's status to nominee in the presidency elections was also hot. Herein, the brash and lofty character of Biff Tannen was compared with Trump. When the film writer Bob Gale was approached, he confirmed that Biff Tannen was intentionally made based on Trump only.
13. Took a Stock Broker Agency to Court
In 1991, an analyst Marvin Roffman from Janney Montgomery Scott brokerage firm predicted that Trump's Taj Mahal casino would soon fail. Hurt by his predictions, Trump threatened his employer to fire Roffman immediately. Within a week, Taj Mahal emerged out of bankruptcy and Trump had to face a lawsuit from Roffman which he lost.
14. My View or My View
Trump owns a £750 million golf resort that gives a view of North Sea. Owing to preserve this view, Trump has repeatedly tried to threaten a wind farm project. However, the Scottish government has been persistent in completing their power project.
15. Trump Vodka
Though Trump himself is a non-drinker, he once had collaboration with Drink Americas that sold vodka of Trump's brand Trump Vodka. However, the brand dissolved soon and was done out of the assets of Trump Organisation.