10 Interesting and Unknown Facts about Barack Obama
Barack Obama is the former President of United States of America, which makes him the most influential person on the planet. Born as Barack Hussein Obama II, on August 4, 1961 in Honolulu, Hawaii, Obama is a bi racial with a white mother, Ana Dunham and black father from Kenya, Barack Hussein Obama.
Later his parents separated and Barack lived with his mother, who married an Indonesian. He is a qualified lawyer from Harvard Law School and worked as professor of Law at the University of Chicago Law School, before entering active politics in the late nineties. He is married to Michelle Obama since 1992 and they have two daughters, Malia and Sasha. Obama was sworn in as the first Black President of USA on January 20, 2009. He has made huge economic, educational and social reforms during his term as the President.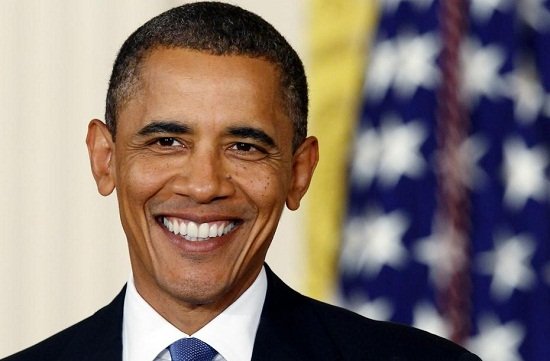 Here are 10 most interesting and unknown facts about Barack Obama:
#1. As a child, when Barack moved to Indonesia with his mother and stepfather, he tasted several exotic delicacies including snake meat, dog meat and roasted grasshoppers. He raised a pet ape and called him Tata.
#2. After spending four years in Indonesia, he came back to Hawaii to live with his maternal grandparents. His maternal grandmother lovingly called him Bar and Bear.
#3. He used to play basketball in school and was quite a capable player of the game. His amazing skills had his friends call him by the nickname of "O Bomber". He was an avid fan of Spiderman and Conan the Barbarian comic books as a young boy.
#4. As a youngster, Obama did a part time job with the famous ice cream chain, Baskin Robbins. He says that he is not fond of ice creams, probably because he had a lot of it when he worked there.
#5. Obama had experimented with cocaine and marijuana during his college days and continued to smoke cigarettes when he grew up. Despite his promise to Michelle to quit smoking after becoming the President, he was not able to do so, until recently, when he did it with the help of nicotine gum.
#6. Before he married Michelle, she was his supervisor at the Law firm in Chicago, where he worked. On their first date, he took her for the Spike Lee starrer "Do the Right Thing".
#7. Obama can speak fluent Spanish and Indonesian languages. He loves chili and dislikes mayonnaise. Bob Dylan, Stevie Wonder and The Fugees are his favorite musicians. He loves playing poker and scrabble in his free time.
#8. He is a talented writer, who has been acclaimed with Grammy Awards for the audio versions of his famous books, "The Audacity of Hope" and "Dreams from my Father".
#9. He has been named after his father and his name Barack implies "blessed" in Swahili language. He is a devoted family man, who reads to his daughter every night at bedtime. Obama is an avid fan of Harry Potter.
#10. Obama wanted to become an architect, but destiny made him one of the most powerful men in the world. He has been influenced by personalities of Mahatma Gandhi, Martin Luther King and Cesar Chavez.
There are a number of other unusual facts about this common yet extraordinary man. From humble beginnings, he has reached great heights but continues to be humble and down to earth. He is a true source of inspiration for many!