Arnold Schwarzenegger is a name that is not only famous in the Hollywood filming industry and in the US political arena. He has been making blockbuster Hollywood action films. When he already proven his excellence in movies, he then entered into the world of American politics and firstly become a Governor in the state of California. Aside from that, he is also a former professional bodybuilder, activist, philanthropist, investor, businessman, and filmmaker.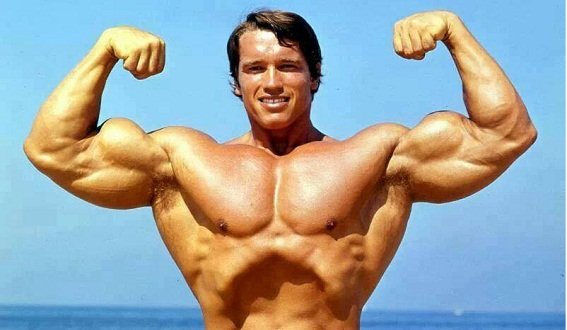 Net Worth: $300 million (Estimated)
Income Sources: Since Arnold Schwarzenegger appeared in the big screen, he has been very in demand in the Hollywood filming industry. He has been making a lot of money from his work as Hollywood actor. For the "Terminator 3" movie alone, he gained a whopping $30 million. But before he turned into acting, he already earned some money in his international bodybuilding competitions.
Full Name: Arnold Alois Schwarzenegger
Born: 30th July, 1947
Marital Status: In the year 1986, he got married to an American author, activist, and journalist named Maria Shriver. But in the year 2011, they got separated officially. And currently, there has no woman involved with him yet.
Height/Weight: He stands 6 feet and 1 ½ inches, and weighs 113 kilograms.
Personal Background
Arnold Schwarzenegger, born in Thal, is the son of Gustav Schwarzenegger and Aurelia Schwarzenegger. His father briefly served the Nazi Party during the World War II and later became the chief of police in their locality while his mother was a plain housewife. Schwarzenegger and his brother were raised under the strict supervision of his parents. During his childhood, he had a doubt about being a biological child of his parents because of the favoritism of his father had for his brother although he was close to his mother. He had played several sports when he was younger but he chose to pursue bodybuilding as a career over soccer. He already started intensive training when he was 14, studied psychology to be more familiar with the idea of power of mind over body when he was 15, and officially kick started his career. When his brother died due to a car accident, he assumed responsibility of sending his brother's son to school and later helped him migrate to the US. With feeling deprived of love and care from his father, he became a rebel and made it as his inspiration of becoming a great somebody someday.
Career Graph
It was in the year 1982 when Arnold Schwarzenegger became famous in the Hollywood filming industry. He is always associated with extreme action films. "Conan the Barbarian" was his debut in the big screen, which was sword-and-sorcery epic movie. In the year 1984, he was given with a big-budget film titled "The Terminator". He already made a lot of Hollywood movies who gained a lot of recognition and earnings such as Commando (1985), Predator (1987), Kindergarten Cop (1990), and The Running Man (1987). After proving his excellence in the filming industry, he entered into the US political world.
He was firstly elected as Governor in California on October 7, 2003. Until now, he is still rendering a public service in the state of California.
Save