Dev Anand was one of the most popular Bollywood actors of the period of fifties, who ruled the industry for several decades, winning a huge fan following on account of his unique style and charismatic personality. He was also a successful producer and director and continues to live on in the memories of his fans all over the world.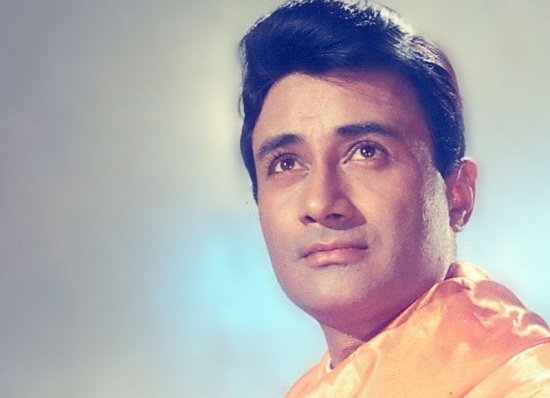 Net Worth: $ 50 million
Born: 26th September, 1923
Died: 3rd December, 2011 (88 years)
Full Name: Dharam Dev Pishorimal Anand
Marital Status: Married to Kalpana Kartik from 1954 to 2011 till his death. He has two children, Suneil Anand and Devina Anand.
Personal Background
Dev Anand was born in Shakargarh in Gurdaspur district of Punjab, which is now in Pakistan, in the family of a famous lawyer, Pisohri Lal Anand. He was third among four brothers, the elder ones Manmohan Anand a lawyer and Chetan Anand an actor, while the younger one Vijay Anand was also an actor. Dev Anand did his schooling from Sacred Heart School in Dalhousie and college from Dharamshala in Himachal Pradesh. Later, he graduated in English Literature from Government College in Lahore. He was married to Kalpana Kartik since 1954. He breathed his last at Washington Mayfair Hotel, London on 3rd December, 2011, while he was there for a vacation. The cause of his death was cardiac arrest. He is regarded as one of the best artists in the history of Hindi cinema and will always be remembered for his distinctive face and neck movements, which no one has been able to reproduce till date in the industry.
Professional Career
Dev Anand had one of the longest and most illustrious careers in Bollywood, which spanned over a period of more than six decades, through which he acted in nearly 114 Hindi movies, besides two English ones. After completing his studies, Dev left for Bombay in the forties with big dreams in his eyes. He was employed as a clerk in an accountancy firm in the beginning, from where he joined his elder brother Chetan Anand as a member of Indian People's Theater Association. He made his Bollywood debut in 1946, with a film called "Hum Ek Hain" and never looked back after that. he appeared in a number of successful films after that, including "Jeet", "Sanam", "Baazi", "Ziddi", "Jaal", "Tere Ghar ke Saamne", "Kala Pani", to name just a few. He was one of the most versatile actors of his time, who acted in different film genres with equal ease. Dev Anand later started a production house called Navketan Films, which produced nearly 35 movies. He also directed some movies, such as "Swami Dada", "Awwal Number", "Main Slah Baras Ki" and "Sau Crore". This proved that Dev Anand was a multi talented personality, besides being the evergreen hero of the industry, who kept entertaining his fans till his last breath. He was honored with several national and international awards, including the prestigious Padma Bhushan in 2001 and Dada Saheb Phalke Award in 2002. His outstanding performance in the films "Kala Pani" and "Guide" also fetched him the National Award. Dev Anand will always be remembered as a legend in the Hindi cinema.