Delicious Methods to Cook Sesame Seeds
Sesame seeds have numerous health benefits. These are loaded with fiber and suitable to lower triglycerides and cholesterol. You can use these seeds in different recipes. You will get several beneficial nutrients from these seeds, such as protein, antioxidants, dietary fiber, vitamin B, calcium, phosphorus, and healthy fats.
By consuming sesame seeds, you can boost tooth and bone health. Moreover, it supports healthy metabolism and decreases your cholesterol. You can add a delicious crunch to your meals. For your assistance, here are some easy ways to add sesame seeds in your meals.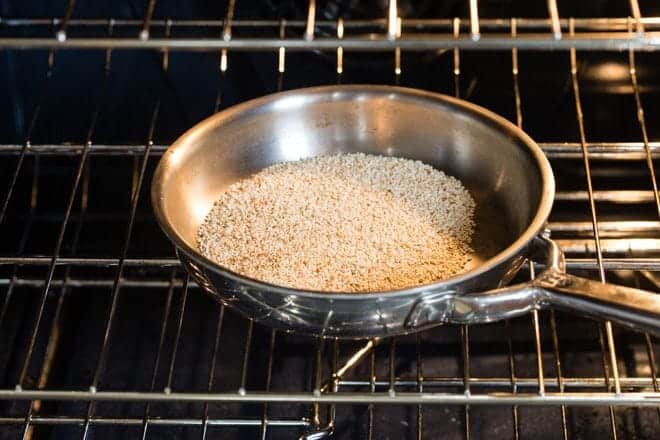 Sprinkle Seeds on Salads
In the first step, you have to find out where do sesame seeds come from. You will need high-quality seeds. These seeds are crunchy and delicious; therefore, you can sprinkle them over salads.
Feel free to sprinkle roasted or raw sesame seeds over finished food. You can complement flavor of your salads with sesame seeds.
Stir-fry and Bread
Sesame seeds are suitable to increase the flavor of stir-fry meals. You can change the texture of your meals. These are suitable for meats and vegetables. Feel free to sprinkle them over stir-fry vegetables or meat after cooking.
Moreover, you can make savory and sweet loaves. Add some mixed seeds in the dough, such as sesame seeds. These will spice up the texture of your bread and add additional flavors. With sesame seeds, you can pack bread with additional nutrients.
Healthy Alternatives of Breading
Use of breadcrumbs is common to coat fried chicken or fish. You can replace breadcrumbs with sesame seeds. Try to cover the meat with these seeds and dry-fry it. Sesame seeds will be a delicious and healthy alternative of breading.
Delicious Sesame Balls
If you need delightful treats, you can choose sesame seeds. To make sesame seed balls, you will need rice flour, brown candy slabs, red beans (sweetened) paste, vegetable oil and white sesame seeds.
To make balls, you have to dissolve brown candy in boiling water and leave it for the night. Mix the rice flour and candy water to make them sticky and smooth. Now you have to roll the dough into one rope and cut this rope into 24 small pieces. Make sure to form 24 balls and make them flatten. Make round pieces in cups and fill every piece with one teaspoon of red bean paste.
Close this dough after filling, seal the paste well and carefully roll balls. Cover every ball with some sesame seeds. Fry them in one pot of vegetable oil for 6 – 8 minutes. Serve these balls warm.
Sesame Milk
You can make delicious sesame milk for different recipes. To make sesame milk, you will need sesame seeds (1 cup) and water (2 cups). Soak 1 cup of sesame seeds in water for one night and blend this mixture.
A food processor will help you to make a smooth mixture. You can use this milk into different recipes. Moreover, sesame seeds are essential to prepare tahini. Make sure to buy sesame seeds from a reliable store to get high-quality seeds.