The USA's real estate industry has undergone a lot of interesting ups and downs in the past few years. In 2006, there was a worrying slump in the real estate industry. But, the market gained signs of recovery from 2012. Since then, the market is growing in a promising direction. As a result, a lot of small-medium and large companies are investing in the real estate sector. A real estate business's success largely depends on how the company plans and conducts its business marketing campaign. Since the competition is fierce in this industry, a business marketing campaign should be unique and meticulous. Here are some of the best real estate marketing tips.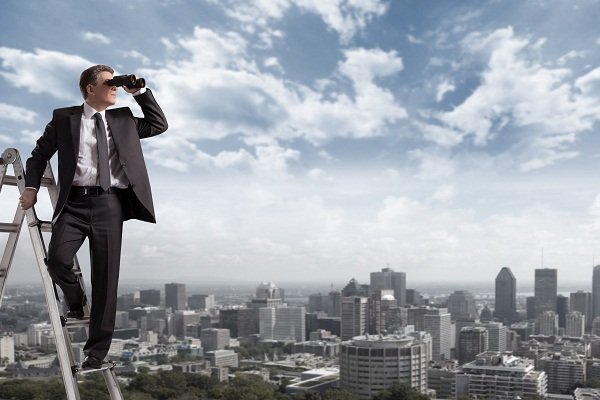 Get Your Business Ready for Social Media
If you want exposure for your real estate business, you should not ignore social media's power. Various social media platforms are there, and all of them are good for business marketing. You should start with Facebook, which is the biggest social media network in the world. After Facebook, you need to create business accounts on Twitter, Pinterest, LinkedIn, and Instagram. Creating accounts is not just enough. For business marketing, you need to use social media wisely. Here are some tips for strengthening your social media presence:
Add business logo to profile of social media handles.
Post frequently on social media platforms to gain attention.
Write about your business, special offers, etc.
Engage your social media fans through quizzes, questions, contests, etc.
Share infographics and videos for better engagement and brand exposure.
Build a Professional Website
For online presence, social media profiles are not enough. To strengthen your online presence, you have to create a professional business website. The domain name of the website should be the business name. Website layouts for real estate companies vary as per the business activities of the companies. Some businesses need a web portal to showcase different properties. On the other hand, a real estate developer needs a website to inform the visitors about the business and its projects. For developing a perfect website, you need to find a professional and reliable web developer.
Get Video Marketing Plan Ready for Better Revenue
For real estate business marketing, videos are considered as the most important tools. When you have to sell a property, it is better to exhibit the property through a video. The video must intend to give a virtual tour of the property to buyers. According to industrial sources, video marketing can bring 300% more organic traffic to your business website. Real estate companies receive 400% more inquiries when it invests time and money into video marketing. More than 70% of home buyers search for videos of properties before purchasing them. So, video marketing will enhance your conversion rate. At the same time, it will fetch more potential property buyers for you.
Shoot 360 Videos of Properties
Using 360-degree videos gives a better idea about the property to buyers. A virtual tour of a property is not satisfying without 360 videos. Hence, you have to invest money in shooting such videos. For a 360 view, you can use drones. Using a drone for shooting video is a cost-effective choice. Even with a limited shooting crew and equipment, you can easily complete a video shoot of your property.
Animated Videos for Promoting the Business
How does your business work? How can the buyers contact you? What are the steps to purchase a property? Buyers have all these questions in mind when they check property videos and photos on your website. The website must have text content to help buyers. However, animated videos work better in such cases. A complicated process can easily be understood through an animated video. Moreover, using pastel colors smartly in the videos can help buyers feel calm and happy while viewing. This can motivate them to contact you regarding the deal. Hence, your video marketing plan should also include animated videos. You can use these videos to promote your business and properties. You can add text to video online to gain more brand exposure.
Build Google My Business Page
You can optimize your business marketing campaign with Google My Business listing. Getting your business listed in Google My Business is not complicated. All you need is to have a Google account. Go to Google My Business settings page, and then add information about your business. You need to add a business bio. A small and crisp paragraph about your business would be good enough. You have to add contact information, website, and location. Finally, you have to enter business operating times.
Ask for Testimonials and Reviews from Clients
A business can get more marketing benefits with user-generated content. Testimonials and reviews are examples of user-generated content. You need to ask clients to leave their feedback on Google or other third-party review websites. You must ask them to write testimonials for your business too. Never force the clients to write only good things about you. Let it be natural so that people know about your business in detail. As a real estate business, you should welcome both positive and negative feedback. Instead of conventional testimonials, creating video testimonials is a better option. Such testimonials appear to be real for potential buyers.
Collaborate with Social Media Influencers
Collaborating with social media influencers is an excellent way of making your real estate business popular. Collaboration does not come for free. You have to pay a good amount of money for the influencers. But, excellent return on investment is assured with such a business marketing method. The influencer should be relevant to the real estate industry; otherwise, it would not help your business.
Bonus Tip: Host Seminars for Property Buyers
When your business starts generating good revenue after implementing the business mentioned above marketing ideas, you need to look for other sources to bring more potential buyers. One of the best ways of getting more potential buyers is hosting a free seminar. In such seminars, you need to give useful information to people about buying or selling properties. It will help growing awareness about your business among the target groups of buyers. A perfectly arranged seminar can fetch a lot of business leads with a high conversion rate.
Conclusion
Marketing in real estate is a great way to gain profit. A good marketing strategy will take the business a long way if implemented correctly.