Deana Uppal Wiki, Age, Height, Biography, Boyfriend, Net Worth
Deana Uppal is an Indo-British model. She also won the title of Miss India UK in 2012 and it is known that she was among one of the housemates in Big Brother 13.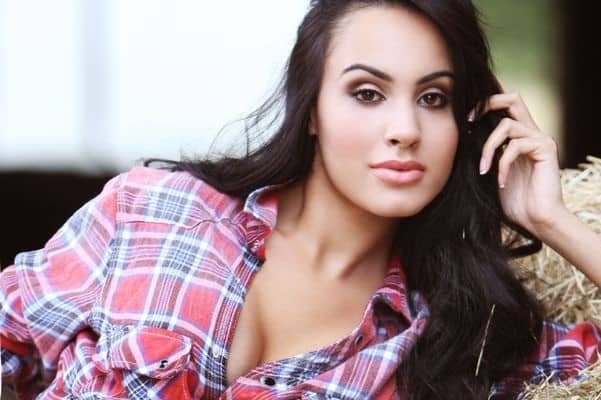 Net Worth
The net worth of Deana Uppal is not known.
Income Source
The major source of income for Deana Uppal is the fee that she receives from the modeling assignments. In addition to this, she also gets income from the TV shows and movies that she works in.
Real Name
The real name of this beautiful actress is Deana Uppal
Date of Birth: 30th January 1988
Age: 30 years
Height/Weight
Deana Uppal has an average height of 5 feet and 10 inches. In addition to this, she weighs about 60 Kgs.
Marital Status
Deana Uppal is presently unmarried
Personal Background
As per the information available, Deana was born in Middle borough and she later moved to Midlands when she was 12 years old. It is known that her father suffered from cancer and he passed away when she was a child and because of this, she lived with her mother. She has no other siblings. She completed her schooling in Midlands and she had always been fond of dancing, acting, and singing. It is also known that Deana is presently unmarried and she is not planning to get married anytime soon as her first priority is her career.
She later moved to Indian and as per her, she fell in love with India and its culture. She revealed that she is planning to settle down in India now.
Career
Deana Uppal started her career by participating in a beauty contest and she was fortunate enough to get the title of Miss India UK 2012. This was the start of her modeling career and in 2012, she also received an offer to be a part of 13th season of Big Brother. She accepted the offer and she turned out to be the first contestant to enter the house. During the show, she was nominated for the elimination for the maximum times and yet she was able to survive for 70 days. She was the third last candidate to leave the show. It is also known that she participated in the Indian version of Fear Factor which is Fear Factor: Khatron Ke Khiladi. She was a part of the fifth season of this show. She also worked in some of the famous music videos. One of the music videos which became really popular was Bild Nach Nach Ke. Another music video she worked in was Aankhon Aankhon from Bhaag Johnny. In addition to this, in 2012, she worked in Born to Be King and she was the casting director of Sardaarji. In 2017, Deana directed main Kosa Rabb Nu and in the same year, she also worked in Parking and Taste of Asia. One of her recent upcoming movies is Yeh Hai India and Deana revealed that she has really high expectations from this movie.
Properties and Cars
The details about Deana's cars and properties are not listed.