Daayan (&TV) Serial Wiki, Story, Timing, Cast Real Name 
Dayan is an upcoming TV series to be aired on &TV. This is a supernatural drama series about a Witch referred to as Dayan in Hindi. This series has been produced by Balaji Telefilms and is expected to hit the small screens on 15th December 2018.
Wiki
Dayan TV series has been created, developed and produced by Ekta Kapoor and Shobha Kapoor under the banner of famous Balaji Telefilms. The lead roles in the serial will be played by Mohit Malhotra, Priya Bathija and Anupriya Kapoor. The story has been written by Anil Nagpal and Kavita Nagpal. Screenplay has been done by Mrinal Tripathi and Anil Nagpal. The theme music of the serial has been composed by Lalit Sen and Nawab Arzoo. Dayan is yet another serial by Ekta Kapoor in the supernatural genre after Naagin.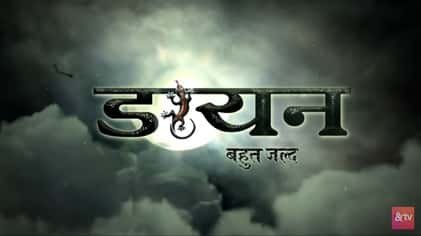 Story
The serial revolves around a couple deeply in love with each other. Their life gets disrupted by a Daayan who is intent on executing her dangerous plans. The Daayan inhabits the house where they stay. The female protagonist Jhanvi is up against the evil Daayan. She needs to find the mystery of the missing children and prevent the Daayan from succeeding in her plans. More of the plot will be revealed after the show starts airing. The promo shows a Daayan with long tresses sitting on a chair with live lizards running on her. The promo gave goosebumps to anyone who watched it.
Timing
The promo of the serial has been released and the first episode is expected to go on air on 15th December 2018 on &TV. The show will telecast on Saturdays and Sundays at 9 pm.
Cast Real Name
Mohit Malhotra as the male protagonist (Name of the character is not known as of now)
Tina Dutta as Jhanvi (Female Protagonist)
Anupriya Kapoor as Daayan 1
Priya Bathija as Daayan 2