Getting out in college life can be both a comfort and upsetting zone. Comfort because at last you'll be free from brain-bleeding college chores, your terror professor will be gone in sight and finally, you can do whatever you want. On the other hand, it is upsetting because you'll be missing your school, your friends and other special people you've meet once on it.
So, the graduation is coming up. And now you feel the excitement. But there are some important things you should do to make your college years be the most memorable days of your life.
Some Important Things to Do Before Graduating
12. Let the best out of you
This is where you need to try the different versions of you. Join politics club, take a yoga class, college festival and learn to play music instruments. Do as many things as you like, it can be the happiest part of your journey as you turn the other pages of your life.
11. Remember that friendship never lasts forever
And because friendship never lasts a lifetime, enjoy it while you have it. Spread friendliness. But don't forget to realize that as you grow up, as you split apart to find a job there is only one thing that remains – the memories. So, always make good memories.
10. Don't be left behind
Go on spring break with friends even your budget is harshly critical. Join on parties and other bonding moments to have fun and kill the loneliness. Spending a semester abroad can also be a once in a lifetime experience. Watching TV with a big group of friends, gasping and laughing, sharing stories and other stupid things are a lot more fun.
9. Make crazy fun moments
Sometimes, it is fine to make stupid things but make sure it won't drive you to get expelled. When it rains, go for it as if you were a child once. Paint yourself. Color your hair as you do not belong in the world. Try different party theme on your dorm and try different seemingly crazy things at college years.
8. Talk to someone you have been wanting to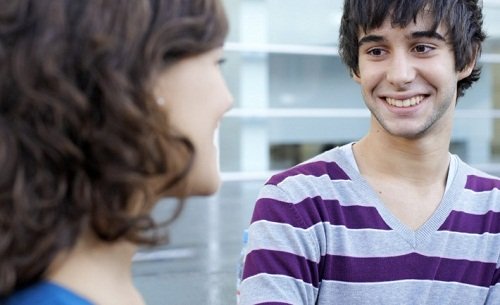 There is no doubt that there is a specific person at school whom you've been dreaming of. Yes, it might be your crush. Speak to him, let your feelings out. If it does not work, it's okay at least you did.
7. Make strange and dorky things
Make those people you hate or those whom you completely opposite in likes, pleasures and hobbies to be your friends. Join on another college party where you do not belong. Leave messages on mirrors or walls on your dorms. Have fun.
6. Gain the ability to do things alone
Having this skill can help you live in the real world after graduation. There might be some campus event your friends don't like or there might be some individual projects you need to perform. Be courageous on doing it alone for you to be prepared in real-life situations.
5. Overcome challenges
Try picking an interesting college activity but afraid to do it. The pretentious 'you' can make a more courageous and skillful 'you'. This is because you will do everything to learn to win that stupid challenge.
4. Get to know your professors
Your professors can mold your life better. Talk to them and learn how they mold theirs. They have experiences that can help you a lot in your next journey. They can be the best mentor of your life.
3. Go on a trip with your college friends
Whether that trip is a small or a big one, both are the best things you'll ever make. Spend time with them because you'll never know what the future may bring.
2. Make future predictions
Together with your crazy friends, write on a piece of paper what each other will be 10 to 15 years from now. Hide it and promise to open it in the said years. This is fun.
1. Take a complete campus tour
You're at your college campus for many years but there are still amazing things you never noticed. So, before you leave. Know what those unnoticed things are. You'll miss your school but how that place makes you great remains forever.
If you're still in college right now, good for you because you can have some important tips on how to make the most out of it before turning the tassel. So, before graduating, have fun first but make you learn.