Chiranjeevi is a highly popular actor in the Southern film industry, who has also ventured into film production and politics in the later stage of his career. He has made glorious contribution to the Indian cinema during his illustrious career, which has spanned over a period of three decades.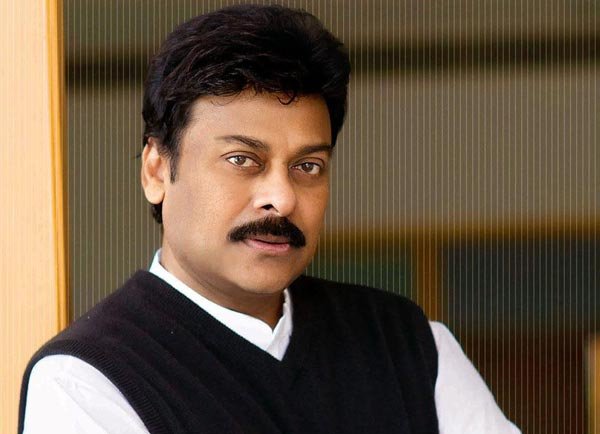 Net Worth: $ 16.3 million
Income Sources: Chiranjeevi has earned money as a successful actor and later, as a film producer.
Born: August 22, 1955 (59 years old)
Real Name: Konida Siva Sankara Vara Prasad
Nick Name: Chiru
Height/Weight: 5 feet 9 inches, 76 kg
Marital Status: Married to Surekha since 1980. She is the daughter of the famous Telugu actor, Allu Rama Lingaiah. They have three children, son Ram Charan Teja, who is a successful actor, and daughter, Sushmita and Sreeja.
Personal Background
Chiranjeevi was born as Konida Siva Sankara Vara Prasad in Mogalthur, West Godavari District in Andhra Pradesh. After his preliminary education, he knew that he was meant for nothing but acting. After his graduation, he moved to Chennai for getting trained in acting and went on become one of the most successful stars of the South Indian industry. Besides his success as an actor, he is also known for trying his hands at film production and politics. Chiranjeevi has also been acclaimed for his humanitarian efforts, for which he established an organization called the Chiranjeevi Charitable Institution in 1998. He has also started a trust for encouraging blood and eye donation.
Career Graph
Chiranjeevi was interested in acting right from the beginning, which is why he joined Madras Film Institute to get trained in this field. He gave his first public performance in the Republic Day Parade of 1976, as a part of the Andhra Pardesh ballet. His film debut came in 1978 with "Punadhirallu", but success came his way only in 1981 with his first commercial hit "Initilo Ramayya Vidhilo Krishnayya". He went on to give 149 movies in his 33 year old career in the industry. Additionally, he also featured in a few Bollywood movies like "Pratibandh" and "Aaj ka Gunda Raj", but did not stay there for too long. After his success as an actor, Chiranjeevi decided to try his hands at film production, when he made "Rudraveena" in 1988, in which his brother, Nagendra Babu was the co producer. The movie was honored with the National Award for Best Feature Film on National Integration. Chiranjeevi was conferred several other awards and honors during his film career, including ten Filmfare Awards South and four Nandi Awards. He was also given the prestigious Padma Bhushan Award and an honorary doctorate from Andhra University in 2006.
After his successful stint in film acting and production, Chiranjeevi took entry into politics in 2008, by forming the Praja Rajyam Party. He contested in the 2009 elections from Palakollu, his native place in Andhra Pradesh, but was defeated from the constituency by his Congress rival. But he had also contested from Tirupati seat and had won from there, to become the member of State Assembly. Later, his party merged into Indian National Congress in 2011 and he was appointed as the Minister of Tourism in 2012, for which he served till 2014.