Director is a highly responsible person when it comes to making of movies. Taking from selection of spot to stars, a director has to work on every minute aspect that will be shown on the screen in just two to three hours. Success or failure of a movie is in hands of a responsible director. The entire team's effort goes off if a director fails to take control over everything. Direction of a movie needs one's talent and managing skills.
Here is a list of top most famous directors who are highly paid for their works.
10. Mohit Suri
Mohit Suri is the one who planned his career well. Starting from an assistant job to be a famous director of Bollywood, he learnt how well he should manage with artists to bring out the best out of them. He is known to introduce fresh faces to Bollywood through his movies. Ek Villain and Hamari Adhuri Kahani are the great hit movies of Mohit Suri. A young handsome and super talented Mohit Suri soon became a start director. His earning is more than 60 crores in 2017.
9. Priyadarshan
Who can forget the hilarious movie Hera Pheri? The man behind most of the comedy movies in Bollywood is Priyadarshan. He is one of the top talented directors in India. His other comedic movies are Chup Chup Ke, Khatta Meetha, Hungama etc. His talent of making viewers laugh with his simple dialogues and actions brought him so much fortune and a good name. He also does his own production and screenwriting for his movies, which helps him in handling a movie well. His earnings have reached more than 100 crores.
Read Also: Top 10 Music Directors in Bollywood History
8. Karan Johar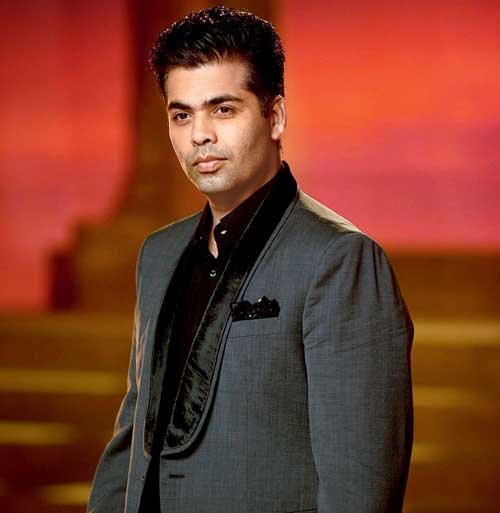 Karan Johar is a star director and very much popular among young viewers because of his romantic movies. He carries a natural feel of a relationship in his movies giving it a romantic touch. His movies were watched more than once and no one can be bored of Karan's movies. His talent has made him to be on top of the list from many years. Few famous of his movies are Kuch Kuch Hota Hai, Kabhi Khushi Kabhi Gham. Throughout his movies he reminds the value of relationships in a gentle way. Karan Johar is earning more than 120 crores.
7. Yash Chopra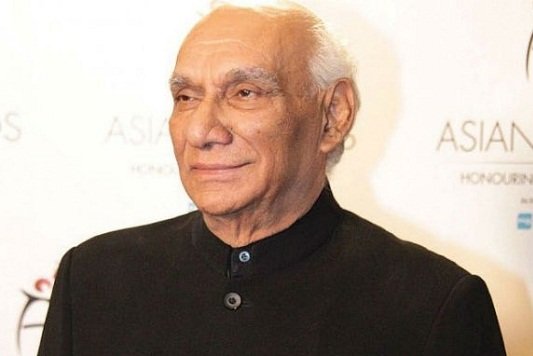 Yash Chopra is an evergreen popular director. His has presented many beautiful movies to Bollywood. Even after Yash Chopra's death, his famous works made Bollywood still to keep him as one of the top directors. Few best movies of him are Dilwale Dulhaniya Le Jayenge, Dil To Pagal Hai, Veer Zara. His movies are worth watching anytime.
6. Rakesh Roshan
Rakesh is the one who brought super hero characters in Indian movies. Rakesh Roshan is one of those popular directors in Bollywood since years. He has directed thriller and animated movies in Bollywood. He is the one who showed out the superhero in Hritik by his Krish series. His creativity and genuine talent has made him earn more than 200 crores a year.
5. Farhan Akhtar and Zoya Akhtar
Farhan and Zoya move hand in hand in creating wonderful movies in Bollywood. Farhan Akhtar and Zoya Akhtar are brother and sister, who are been equally popular for their outputs in Bollywood. Giving the best level of entertainment to their viewers these directors has set a new level in Bollywood. Their movies like Dil Chahta Hai, Zindagi Na Milegi Dobara are blockbusters in Bollywood. They together are earning more than 300 crores a year.
4. Arbaz Khan
Arbaz khan who is into acting and producing has also won viewers hearts in directing movies in Bollywood. Dabangg is a movie which came out showing his effort and talent in a bigger way. His mass movies have reaches the audiences very well and has made him to earn good money and popularity. With a very few hit movies he is on top 3 among highly paid directors. His income per year crosses 300 crores.
3. Rajkumar Hirani
Having morality base in most of his films, Raj Kumar Hirani has become popular for his uniqueness. He tries to reach the audience of young and teen ages. A superb blend of comedy, moral, entertainment makes his movies super hit. Munna Bhai MBBS, PK, 3 Idiot are blockbuster movies directed by Raj Kumar Hirani. He along with Aamir Khan made inspirational movies to make himself a good income of more than 350 crores.
2. Rohit Shetty
Rohit Shetty has become most wanted director in Bollywood in recent years. His placing of innovative ideas in his movie is wonderful. Just with two to three movies he has become a richest Bollywood director. His movies like Chennai Express, Dilwale, Singham are examples for his great work behind the screen. His new attempts sometimes seem to fail but surely earns a good wealth at box office. He is making more than 400 crores a year from directing movies.
1. Kabir Khan
Kabir Khan's attempt in making his movies so special has paid him off well in return. He is a vigorous director who never takes a single break in thinking about his movie the whole day. His movies Bajrangi Bhaijan and Ek Tha Tiger made him popular and richest among all the Bollywood directors. He also does screen writing and cinematography along with direction. Kabir stand at Top 1 position by earning more than 400 crores a year.