Bhagya Lakshmi is a family drama Indian ZEE TV Television show. The lead roles of the show are Aishwarya Khare and Rohit Suchanti. This TV Show is made under the banner of Balaji Telefilms Limited, produced by Ekta Kapoor & Shobha Kapoor, and directed by Muzammil Desai. The premiere date of the show was 3 August 2021. The unique storyline and outstanding caste make the show on the top list. If you're interested to know more about the show, Wiki, Storyline, Timing and Cast Real Names, check out the following points
Wiki
It is a complete package of family drama, kindness, love, and relationship between two people. The story starts with a girl with her adorable girl who believes to help needy or poor people.  In this show, the character Lakshmi is one of the purest and soft-hearted souls. She represents essential goodness. The storyline of the show is the best example of kindness and compassion. The producer Ekta Kapoor has earlier produced many superhit shows like Kumkum Bhagya, Naagin, Kundli Bhagya, and many others. That mean, she produces shows with unique stories that become popular among viewers.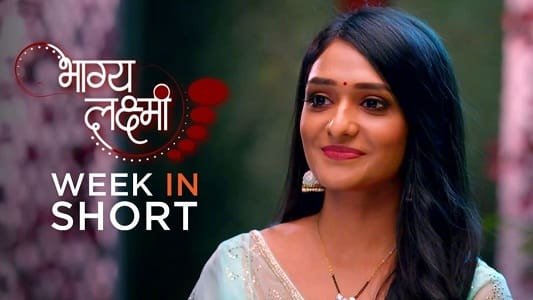 Storyline
The story of the show revolves around the simple, kind-hearted, polite and loving girl namely Lakshmi. She belongs to a middle-class family which is very simple. In the lead role, Lakshmi gets married into a millionaire family, who doesn't believe in fate. He will be sad to know that their union is only a betrayal by their families. To more about the show, watch the upcoming episodes only on ZEE TV.  All the previous episodes are also aired on the same channel.
Show Timing
Bhagya Lakshmi is broadcast from Monday to Friday on ZEE TV Channel at 8:30 PM. The show replaced Tujhse Hai Raabta in the time niche. It has been watched by very few viewers as it affects the TRP of the show for the long term. On the other hand, Bhagya Lakshmi is also streaming on online Platforms like Zee 5. For new and fresh episodes, you should watch ZEE TV. The running time of the show is approx. 20 to 22 minutes. The first episode of the show was aired on 3 August 2021 in Hindi. If you want to watch the repeat episodes, you can tune in to ZEE TV in the daytime.
Cast Real Name
Aishwarya Khare as Lakshmi Bajwa– Lead Role
Rohit Suchantias Rishi Oberoi – Lead Role
Smita Bansal as Neelam Oberoi – Rishi's Mother
Uday Tikekar as Virendra Oberoi – Rishi's father
Mansi Bhanushali as Bani Bajwa – Lakshmi's Sister
Munira Kudrati as Shalu Bajwa – Lakshmi's Sister
Masse Uddin Qureshi as Preetam Bajwa – Lakshmi's Uncle
Neha Prajapati as Rano Bajwa – Preetam's Wife
Avantika Chaudhary as Neha Bajwa – Preetam's and Rano's Daughter
Ankit Bhatia as Balvinder – Lakshmi's ex-fiancé
Aman Gandhi as Ayushman Oberoi – Rishi's Cousin Brother
Parul Chaudhry as Karishma Oberoi – Virendra's Sister
Shivani Jha as Devika Oberoi
Hemant Thatte as Manpreet – Rishi's Uncle
Maera Misha as Maliskha Bedi – Rishi's Girl friend
Aditi Shetty as Ahana
Bebika Dhurve as Devika Oberoi – Rishi's Cousin Sister