There have been a lot of private and government schools emerging over the past few years which strive for quality education and best infrastructure. There are different education models aiming to offer sustainable environment to all the students.
Here are 5 of the leading school chains in India
1. Delhi Public School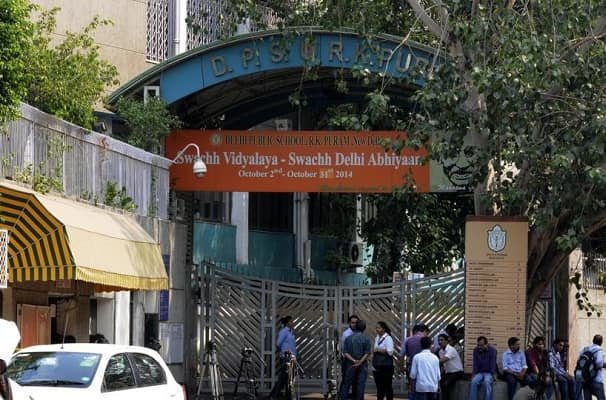 Located at R.K. Puram, New Delhi, DPS or Delhi Public School is well regarded as one of the largest and most anticipated school chains in India. Established in 1972, this co-educational private school is one of the most respected educational institutions in India. This school has highly qualified faculties who endeavor for effective and complete delivery of teaching and enlightening the virtues for the overall development of education. The admission costs in this school is very high.
2. The City Montessori School, Lucknow
This school has over 2500 teachers and more than 40000 students and it has record for being the biggest school in the world by Guinness Book of World Records. 2500 teachers provided teaching to 39,437 students in 1000 classrooms last year in this school. Currently it has over 44000 students. It was founded by Bharati and Jagdish Gandhi in 1959 with just 5 students and investment of merely 300 bucks which were, too, borrowed from somewhere else. The school is stretched around so many campuses. There is no other area which is so larger than this school. So, it is impossible for the school to gather students for assembly.
3. Dhirubhai Ambani International School, Mumbai
This school needs no introduction as it tops the list as the largest and best school in India. Built by Reliance Industries, Dhirubhai Ambani International School is spread over lush green acres of lawns and equipped with cutting-edge facilities. The foundation stone of this school was laid in 2003 and Nita Ambani was chairperson of this institution. The Diploma form covers the International Baccalaureate Program. It has labs for each subject and culture and arts centers.
4. Ahmedabad International School
Ahmedabad International School is affiliated to CBSE and IBDP boards and it has well-established pedagogical methods to provide education. This approach works on holistic learning to make students a mature, liable, and self-dependent citizen. It is known among the ACT and SAT centers of Gujarat. It conducts Advanced Placement Program and it is also the hub for Communication and Drama & Speech exams for Trinity College London.
5. Mercedes Benz International School, Pune
Located at the fastest growing industrial hub of India, this international school follows a diverse and rich international culture to connect both students of Indian origin and Indian students. The school has 332 students and is managed by Eileen Niedermann, the director of this school.
There are three parts of International Baccalaureate Program here – from KG to 5th in PYP section, from 6th to 10th in MYP section, and for 11th and 12th in DP segment.
Our government is focusing more on skill development and education for all. So, they have funded a lot of money to improve literacy rates for growth of economy. There is a long way to go but these schools have played a vital role and made significant growth.