Top 10 Best Schools In Pune, Maharashtra
The literacy rate of India is improving day by day due to the continuous efforts of schools, government and parents of the children. The city in Maharashtra, Pune is known for one of the best CBSE schools in India. Students from all over the world come here to study. In these days, parents prefer to send their kids to English medium schools which are affiliated by a recognised board. Here is the list of the top ten schools in Pune which provides education to the students with an affordable fee structure.
These schools are aimed at providing world class education to the students.
10. The Heritage School
Established in 2005, this school was built with the collaboration of Pearson Network of Schools. This network of school is known as one of the fastest growing network in India. In the Pearson network, there are approximately fifty thousand employees are working in more than 70 countries. It focuses on the overall development of a child including physical, mental and intellectual levels.
Well-equipped laboratories with modern instruments
Spacious classrooms
Playgrounds
Smart class facility
CCTV cameras in all classrooms
High teacher student ratio
Address
No. 127, Village Ambi,
TalegaonDabhade,
TalukaMaval, Pune, Maharashtra
Telephone number: 9373403031
Email Id:response@heritageschoolpune.com
Official website: http://heritageschoolpune.com/index.html
9. Vidyashilp Public School
A school which imparts education is a methodological manner was established by the Vidyavardhani Educational and Research Foundation.
Developing Effective leadership among students.
Special facilities for handicapped students.
Improving communication skills with the help of separate coaching.
Twenty five students in a class.
The teacher student ratio is 1:15.
Extra-curricular activities
Address
Survey no. 9/2, Yevalewadi, Kondhwa
Pune, Maharashtra
Telephone number: 02026934040
Email Id: info@vidyashilp.in
Official website: http://vidyashilp.in
8. K.Birla Centre for Education
This school was established in the year 1988, this school is one of the top class residential schools. This school is connected with The Global Education and Leadership Foundation which helps in providing world class curriculum to the students.
All modern facilities including libraries, smart classes.
Five hostels
Specialized science labs
Extra-curricular activities
Different clubs
Hostel facilities for students who don't live near the school
Bus transport facility
Address
Village- Shirgaon-Gahunje, near TalegaonDabhade
TalukaMaval
Pune, Maharastra
Phone number: 9209029992
Email Id: principalbiralcentre@rediffmail.com and principalbirlacentre@gmail.com
Official website: http://bkbirlacentre.com
7. Indus International School
Established in 2003, this school focused on providing human values and moral education to their students. The school aims at creating traditional values, discipline and respect among the students.
Leadership Curriculum
Inter-house competitions
School tournaments
Regular sessions on mindfulness
All modern facilities available
Laboratories and libraries with modern equipments
Playground area for playing different sports
Address
No. 576, Bhukum
Tal. Munshi, Pune
Phone number: 8390905899/8390905892
Official website: http://www.indusschool.com/international-school-pune/
Email Id: mail@indusschoolpune.com
6. Vikhe Patil Memorial School
This school aims at providing academic, social and emotional quality education to the students. The school has high teacher student ratio. The school provides all modern facilities to the students with providing top quality of education and improving moral values in the students.
Safe and secure environment
Money Smart School Program
Developed financial literacy curriculum
Playgrounds for playing different sports
Libraries and laboratories with modern equipments
Safe and secure environment
Hostel facility for students living outside the city
Address
Off SenapatiBapat Road,
Near Patrakar Nagar,
Pune, Maharashtra
Telephone number: (020) 25658170/ (020) 25667190
Email Id: contact@vpmspune.org
Official website: vikhepatil.org/vpmspune/
5. Kendriya Vidyalaya
This school aims at catering the education needs of the children belonging to para-military personnel and defence service officers. This school is affiliated from CBSE and NCERT. This school has won second position in the International Talent Search Examination organized by the World Writers and Artists Association, USA. The school is known for providing world class education and developing moral values among the students with creating a sense of respect and discipline.
Library with huge collection of books
Transport facilities
Canteen with healthy food
Art and craft rooms
Extra-curricular activities
Sports playground area
Address
KendriyaVidyalaya No.2,
Ordinance factory,
Dehu road, Pune, Maharashtra
Phone number: 020-27671301
Email Id: kvofdr@gmail.com
Official website: http://www.kvofdehuroad.org
4. Orchid School
This school is affiliated from CBSE, New Delhi. This school gives opportunity to every student to learn themselves and become life-long leaners. This school provides curriculum based learning along with creative learning which includes projects, story methods, group works.
Interaction based learning
Fire proof building
Libraries with many books
Playgrounds for different sports
Hostel facilities
Address
Baner-Mhalunge Road, Baner
Pune, Maharashtra
Phone number: 020-65007681
Email Id: theorchidschool@rediffmail.com
Official website: http://www.theorchidschool.org
3. Pune International School
This school aims at providing a comfortable and happy environment to the students so that they can be able to bring out their full potential. This school strictly follows the NCERT pattern of Central Board of Secondary Education.
Language development
Communication skill development
Modernized laboratories
Libraries stacked with number of quality books
Smart classes facility
Playground for playing basketball, football etc.
Address
Sector 29, DmartPradhikaranRavet
Pune, Maharashtra
Phone number: 020-32328523
Official Id: http://puneintschool.com
Email Id:puneinternational@gmail.com
2. Air force school
This school focuses on providing quality education to the students. They help the students to achieve their full potential by achieving self-actualization. The school is affiliated with Central Board of Secondary Education New Delhi. This school is built to cater the needs of children belonging to the civilians, air force service officers and other defence service personnel. The admissions are done on the merit basis. The total strength of the students in this school is 1336.
Well-spaced and ventilated classrooms
Science park and laboratories with modern equipments
Properly structured library
Projectors in every class room
Excellent results in class X and Class XII examinations.
Address
Air Force Campus, Viman Nagar
Pune, Maharashtra
Phone number: 020-26633451
Email Id: principalafsvn@gmial.com and afsvedn@gmail.com
Official Website: http://airforceschoolpune.ac.in
1. DAV Public School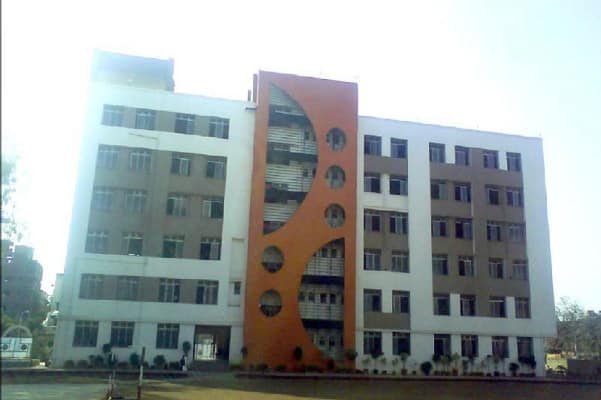 Established in the year 2003, this school aims at providing world class education to their students along with the overall development. This school is known as one of the best CBSE schools In India. This school educates the students with the help of theme based learning method. The infrastructure of this school is well built. The school has won National School Sanitation awards 2012 by Central Board of Secondary Education and Ministry of HRD.
Quality learning and teaching
Well-equipped libraries
Ventilated and spacious classrooms
Maths and science laboratories
Playgrounds for the students
Address
No. 157, Plot no. 31,
D.P. Road
Pune, Maharashtra
Phone number: 20-25890081
Official website: http://davaundhpune.com
Email Id: davaundh@gmail.com
Conclusion: This was the list of top ten best schools in Pune, Maharashtra, India. The parents can select one of these schools for their kids.