Top 10 Best Schools in Hyderabad
All parents try to give the best information to their children. If you are also looking for the best schools in Hyderabad, then there are number of schools which are imparting world class education in the city.
Here is the list of top ten schools of Hyderabad where you can fill the admission forms for your kids.
10. Ivy League Academy
This school was established in the year 1988 aiming at making a difference in the study methods. The school focuses on exploring the worlds of knowledge for the students. This school provides education to students from class I to class XII with CBSE pattern. The school is spread in the area of 40 acres.
Well-spaced and ventilated classrooms
Team of experienced teachers
Laboratories and libraries
Transportation facilities
Playgrounds
Safe and secure environment
Contact Address
Plot no. 67, Gaffar khan colony
Road no.10, Banjara Hills
Hyderabad-500034
Mobile number– 9052880171, 9100175366
Official website:
Email Id: admission@ivyleagueacademy.org
9. Gitanjali Senior School, Begumpet
This is a group of four schools which are affiliated to both ICSE and CBSE boards. This school was established in 1990 by Mrs. Gita Karan and Mr. Uma Karan. The education system of this school is designed to enhance the child's potential. They provide full academic support to the students with building skills such as critical thinking and communication skills.
Various sports facility with playgrounds
Modern equipped laboratories
Well-arranged libraries
Bus transportation facilities
Educational tours and trips
Determined and dedicated team of teachers
Contact Address
1-10-96/208, Mayuri Marg.
Brahmanwadi, Begumpet,
Hyderabad 500016
Phone number- 04027768420
Official website: http://www.gitanjalischools.com/
8. The International School of Hyderabad
This school focuses on the personalized learning system which encourages the students to become independent thinkers. The school provides full professional support to the students so that they can take responsibility of their own learning. The school practices are based upon the best practices from US, Canada, Australia and Europe. This school is recognised from the CBSE and ICSE board both.
English language support
Art and Music programs
Spacious class rooms
Well-equipped laboratories
Educational tours and programs
Transportation facilities
Contact Address
ICRISAT-Patancheru
Hyderabad – 502324
Andhra Pradesh
Phone Number:+91 40 30713869/+91 40 30713869
Fax: +91 40 30713865
E-mail Id: ish@ishyd.org
Official Website: http://www.ishyd.org
7. Kennedy High Global School
This school is a day cum residential school In Hyderabad which is affiliated under both national and international boards (CBSE and CIE). The school aims at providing holistic value-based education. The school focuses on innovative teaching methods and collaborative programs with the parents. They develop moral, spiritual, physical and emotional level of the students.
Well-equipped and spacious classrooms
Laboratories with modern equipments
Play areas for playing various sports
Professional team of teachers
Transportation facilities
Educational tours
Creative curricular activities
Contact Address
Survey No. 499/A, IDA Bollaram X road
Miyapur-Medchal Highway, Bachupally
Hyderabad, Telangana
Pin: 500090
Telephone Numbers:040-64646477,040-64646488
Admissions: 9885907261, 9985921801
Email Id: info@kennedyhighglobalschool.com
principal@kennedyhighglobalschool.com
Official Website: www.kennedyhighglobalschool.com
6. Manthan International School
This school is recognised under CBSE and IGSCE and is promoted and run by a group of professionals who are passionate for the education. The school aims at providing all round development to the students by nurturing their innate curiosity.
Best Teaching Methodologies
Library facility
Experienced and professional teachers
Nice academic planning
Top class campuses and facilities
Advanced technological study methods
Contact Address
1150, Ayyappa Society Main Road,
Madhapur, Hyderabad
Telagana 500081
Phone: +91-40-4220 6060 / 80088 83223
Email: info@manthanschool.org
Website: www.manthanschool.org
5. Rockwell International School
This co-ed school is affiliated with ICSE and CBSE board. The school has created a learning environment for the students which enhances the methodological development of the students. The school focuses on the overall growth of the students.
Projects and experiments with field visits
Art and craft rooms
Well spacious classrooms
Modern equipped laboratories
Well-arranged libraries
Bus Transportation facilities
Contact Address
Plot N0. 727, Rd. # 36,
Jubilee Hills
Hyderabad – 500033
Phone number: 040-66 22 44 00 / 66 22 44 22
Fax: 040-66 22 44 01
Email Id: info@rockwellinternationalschool.com
Official Website: www.rockwellinternationalschool.com
4. Johnson Grammar School
The school is affiliated by the ICSE and ISC board. The school aims at providing the best teaching faculty for the students who can guide the students to focus on education by becoming creative problem solvers. The students are made to learn to change quickly to the changing environment so that they don't get any problem in future.
Technological and comprehensive learning
Transportation facilities
Vast Play areas
Laboratories and libraries
Team of experienced and well trained teachers
Spacious and properly ventilated classrooms
Contact Address
Street No.3
Kakatiya Nagar
Habsiguda
Hyderabad – 500 007
Andhra Pradesh, India
Phone Number – 040 2715 0555
Email Id: jgschooliso@yahoo.com
Official website: www.jgschool.org
3. The Hyderabad Public School, Ramanthapur
This school was established in 1972 and affiliated with Central Board of Secondary Education, New Delhi. This school is also a member of Indian Public Schools Conference. The school aims at providing holistic education to the student by facilitating the child to achieve his potential to meet the daily challenges of life. Their mission is to instil a sense of respect for everyone including own self.
Spacious and ventilated classrooms
Well-equipped libraries
Modern equipments facilitated laboratories
Playgrounds for playing football, volleyball, tennis and many more games.
Contact Address
3-8-152, A-K, Ramanthapur
Hyderabad, Telagana-500013
Phone number:
Principal's office– 7995555108
Admissions- 7995555104
Email id: principal@hpsramanthapur.org
Official website: http://www.hpsramanthapur.org/
2. Oakridge International School
This school aims at providing world class education to their students. With Oxford summer programs and science society, the school develops a habit of learning in the students. The school also organises TEDx Talks at a certain period of time. The school provides various facilities to their students.
Elocution Club
Maths and science Society, Leadership Council
Young Entrepreneurs Clubs
Contact Address
Khajaguda
Nanakramguda Road
Cyberabad
Hyderabad-500008
Phone number: 91-40-20042460
Fax: 23006161
Email Id: info@oakridge.in
Official Website : http://www.oakridge.in
1. Delhi Public School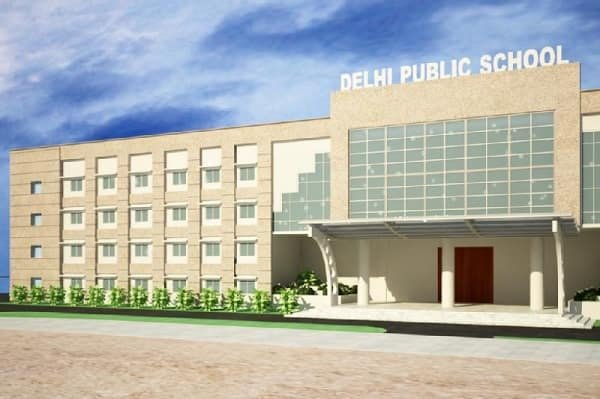 Established in the year 1941, this school aims at providing quality education to its students. The DPS family of schools has established over 150 schools across India and abroad. This school is collaborated with the Vidyananda Educational society which aims at establishing, running and developing institutions which are beneficial for the community. This school provides extra-curricular activities to their students.
Inter house competitions
Professional team of experienced teachers
Sports and event days
Special assemblies
Transportation facility
Educational trips and tours
Contact Address
Golkonda Post,
Hyderabad 500008.
Phone number: (040)-20046204
Email Id: info@dpshyderabad.com
Official Website: http://www.dpshyderabad.com
Conclusion
You have read thorough information about the schools of Hyderabad. These were top ten schools of the city with the contact information and basic facility details.