JCB is not just a name of a company but it is a synonym of quality and durability. JCB manufactures construction equipment, cranes, material handling equipment, minimum equipment and many other heavy equipments which are specific to various industries. You would have seen many such JCB equipments involved in the infrastructure projects in your city.
These cranes are powerful and they can undertake almost any job. Even if you are stuck in a muddy situation, JCB can take care of it. If you are planning to invest in a JCB then you must know about the popular models and the estimated price of those JCB Machines.
To help you with your research, we have listed the top 5 JCB Machines along with their prices in India. So, here is the list.
Best JCB Machines in India
1. JCB 430ZX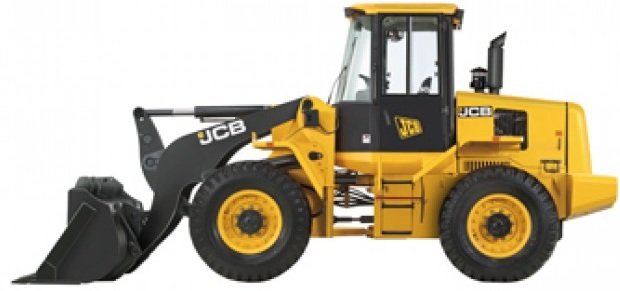 This is basically a heavy duty loader which delivers a power output of 99 kW. The JCB has a total capacity of 3300 KG and there are two different variants available in this model. The machine is not only rugged and reliable but it is also very good with the fuel economy. This reduces the overall operations cost for you. The engine of this machine generates 133 Horsepower and you can simply use this JCB for lifting almost everything for dumping and loading purpose. It would be an ideal machine for the people who are looking for a dumper with a high capacity as having high capacity can reduce the overall time required to complete the job.
Price – Rs 36.54 Lakhs
2. JCB 3DX Super
3DX has three different variants available and you can check them out all. The price difference between them could also be a deciding factor but do check the technical specifications for all these three JCB Machines falling under 3DX umbrella. The motors of this JCB are servo controlled and the JCB is very fuel efficient. This machine can also be used for digging with help of the backhoe and the maximum digging depth of this JCB Machines is 5.05 meters. In addition to this, the engine of this JCB generates 82 horsepower. The machine has a very durable four-wheel transmission which enables it to work very efficiently. Additionally, the road speed of this machine is about 36 Kmph which makes it easy for the operator to move the machine from one site to another in a very less time.
Price – Rs 27.47 Lakhs
3. JCB 2DX
On number 3, we have another loader from JCB. This is one of the best performers because of the price of the machine. The price of the machine is very much affordable for a medium scale business. The chassis of this JCB is certainly a strong point and moreover, you also get the benefits of low maintenance cost with help of the JCB. This is one of the most commonly used JCB machines in India. The total power generated by engine peaks at 49.5 horsepower. In addition to this, the load capacity of this JCB is 800 Kg which is certainly huge. You can use this JCB for 500 hours before you would need a service.
Price –Rs 14.64 Lakhs
4. JCB 30 Plus 
You are looking for a machine that can help you with construction in the urban area then you must certainly opt for JCB 30 Plus. This machine is very compact and versatile. You can use this JCB in the areas where you do not have a lot of spaces. It works as a mini excavator and it also has a good strength. The machine comes with tracks which makes it easy to work with the machine. The engine of this JCB can generate a maximum of 24.7 horsepower which is more than enough when you are working in an urban space.
Price – Rs 8 Lakhs
5. JCB Mini Tandem Roller
You have seen many loaders and excavators from JCB and you must also have a look at this Mini Tandem Roller from JCB. This machine is of great use while laying roads as it has a double roller. Moreover, the machine is really compact which makes it easy to transport and use. The machine has a water tank with a capacity of 210 litres and this is certainly of great advantage. Moreover, the operating speed of the machinery is 5 Kmph and that can help you in speeding up the complete operation.
Price –Not Available
These are the top 5 JCB machines in India. You can purchase the one which suits your need. Moreover, the prices mentioned in the article are the indicative prices and they can vary from one state to another. You must contact JCB to get the best quotes for your purchase.