Top 10 Best Indian Banks Which Supports Paypal
PayPal Holdings, Inc is an Amercian company that has its operations in over 200 countries across the world. Founded in 1998, it is perhaps one of the oldest companies offering a payment platform that supports online money transfer. It is one of the fastest and easiest methods to do cashless shopping. You can buy good from foreign countries or outsource help from people residing in other countries and pay them using Paypal. This is also a highly secure system that offers buyer protection, hence it is considered as one of the most secure and robust and dependable payment system.
Paypal is free for users and it takes only a small fee to transfer the money to your regional bank. In this article we will list down the top 10 popular Indian banks which supports PayPal.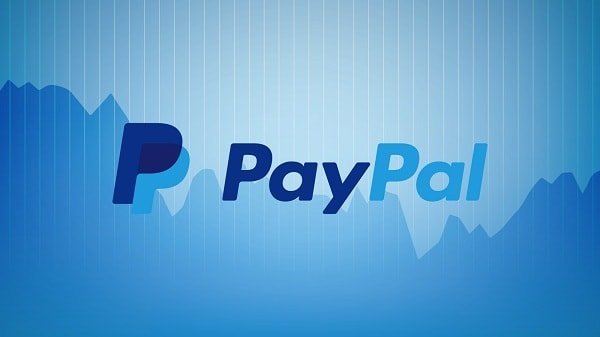 10. Federal Bank
Founded in 1945, the Federal Bank is a major Indian commercial bank operating in the private sector. It has its headquarters in Aluva, Kochi. The bank is connected with the Paypal platform to enable its customers to send/receive money with ease. The account holders at Federal Bank can use the services of PayPal with their credit card or debit card. The bank has more than 1252 branches located in the 24 different states.
9. IndusInd Bank
This is a new generation bank that was founded in 19994 by Srichand P. Hinduja. It started its operations in Mumbai and now they have branches spread across India. The bank offers a wide range of banking products and services to the customers. It specializes in offering retail banking services with the help of latest technology. The bank is linked to Paypal and customers can use their Credit/ Debit cards to initiate online international transactions.
8. Standard Chartered bank
This is a multinational bank of British origin. It was founded in 1969 and has its headquarters in London, UK. The bank operates a vast network of more than 1200 branches that are spread across 70 countries worldwide. The bank is seamlessly integrated with PayPal to allow its account holders to easily send and receive money using this platform.
7. Union Bank of India
Established in 1919, the Union Bank of India is one of the largest government banks operating in the country. It has headquarters in Mumbai, India. UBI has more than 4214 branches and four of them are located in Dubai International Financial Centre, Antwerp, Hong Kong, and Sydney (Australia). The bank customers can easily make online transactions using PayPal for cashless shopping or to outsource services.
6. SBI Bank Of India (SBI)
This is a multinational, public sector banking company in India. It is government-owned, and has its headquarters located in Mumbai, Maharashtra. It was founded as the bank of Calcutta in 2nd June 1806 and after several acquisitions and renaming, it became SBI Bank Of India (SBI). It also has several associate banks operating in different states in the country.  The bank currently has more than 293,469 employees working for it. The customers of this bank can use their credit card/ debit card to send or receive money using Paypal service.
5. Citibank
The Citibank is an Indian private sector bank that was founded in 1812. It has headquarters in Mumbai, Maharashtra. It is a subsidiary of Citigroup, which is located in the New York City, United Sates. The bank operates as an important consumer division of Citigroup. More than 15 million of people use the online services of Citibank. It is linked with PayPal and customers can use their debit/ credit card to make online transactions with PayPal.
4. Kotak Mahindra Bank
Founded in 1985, the Kotak Mahindra Bank is one of the most popular Indian private sector banks operating founded by Uday Kotak. It has headquarter in Mumbai, India. In 2003 the bank received its banking license from Reserve Bank of India. The customers of the bank can use KotakJifi account to initiate the online transactions using Paypal.
3. HDFC Bank
This is a popular banking and financial services company in India and in 2016 it has become the largest bankby market capitalization. Founded in 1994, the bank has its headquarters in Mumbai, Maharashtra. It provides chip based Debit or credit cards, which enables the users to enjoy Paypal service to make cashless transactions online. The easiest and safest method to make Paypal transactions is by using HDFC Bank Platinum Chip Debit Card or the Standard International Debit Card.
2. Axis Bank
Founded in 1993, Axis Bank Ltd is the third largest private-sector banks in the country. It is headquartered in Mumbai, Maharashtra. The bank offers a plethora of financial products and it has received several awards for its amazing service and performance. It received the IBA Banking Technology Awards 2015 for having the best payment initiatives in the industry. The users of Axis bank are capable of transferring the funds online using their Paypal account via credit cards and debit cards. The bank offers a complete range of financial services for the large and mid-sized businesses.
1. ICICI Bank
Founded in 1994, ICICI Bank is a renowned financial services company located in Mumbai, Maharashtra. It offers a plethora of banking products and financial services for its customers. ICICI bank boasts a network of more than 4,450 branches and over 14,404 ATMs in India. The bank has a presence in over 19 countries across the world. The bank is linked to the Paypal service and customers can send/ receive payments from Paypal using their debit cards.
We hope you find the list of top 10 Indian banks which supports PayPal useful. Stay tuned for more informative articles like this.