The green tea provides immense health benefits when taken continuously for a longer period of time. It is a type of tea that is made from the leaves of the Camellia sinensis plant. It originated in China but is now widely consumed all over the world. Green tea is made by steaming or pan-frying the leaves, which preserves the natural antioxidants and other beneficial compounds.
The green tea is even prescribed by the doctors for its health benefits, including its antioxidant properties, potential to reduce the risk of heart disease, and ability to boost metabolism and aid in weight loss. It is often consumed as a hot or cold beverage, but it can also be used in cooking and baking. India is a prominent tea producing country in the world.
List of Top Green Tea Brands in India
The green tea is also produced in large quantities and the top 12 best green tea brands in India are:
12. Yogi Pure Green Tea
If you are someone who loves the green tea the most, then Yogi Pure Green Tea should not be an unknown term. Not only in India, has the brand had a great reputation in other Asian nations like China. It's the quality of the brand that makes it never compromising in terms of price despite of rigorous challenges by the rivals.
11. Tulsi Green Tea
Tulsi green tea holds a great reputation for its healthy quality. This has been one of the finest choices for health conscious groups. The product is too efficient in terms of fat reduction and improving the metabolism.It is a great product as well in terms of boosting immunity and releasing stress.
10. LaPlant Green Tea
The LaPlant Company is located in Mumbai and it is a start-up company. Though the company was only established recently they have grown to great heights during the consecutive years. They offer various alluring and exclusive blends of green tea which are approved by the blending experts.  They provide large number of variants which includes basil, lemon, long leaf among others.  They come wrapped in a beautiful package and the pricing is reasonable. They can be purchased in online easily.
9. Tetley Green Tea
The Tetley is one of the pioneer brands to introduce green tea in India. The popularity has increased over the years leading to its breakthrough in the industry. It is easily available in many retail stores and can also be purchased online. Each tea bag is individually packed. The tea has bitter aftertaste and it comes in various blends like long leaf, lemon, honey and ginger. It is sold at an affordable price.
8. Happy Valley Green Tea
Happy valley green tea is one of the growing brands that produce organic green tea. Their tea bags are individually packed. They provide high quality green tea with exotic tastes. The tea leaves used in the process of making their green tea is from Darjeeling. They promote and use bio dynamic practices in their manufacturing. The only drawback is that the cost of this brand is high when compared to other brands since it is fully organic.
7. Lipton Green Tea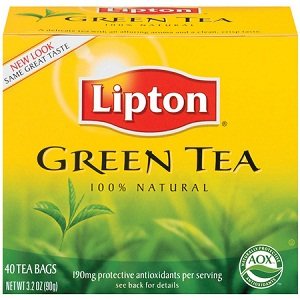 The Lipton brand is one of the most popular brands of green tea and it is available everywhere in India. Due to its popularity it has acquired many users over the years. It made of budding tea leaves. It is organic and does not contain any additives. The Lipton green tea has many variants including Jasmine, Mint and citrus.  It is inexpensive. The bitter taste can be exceeding if the tea bag is steeped for too long.
6. Twinings Green Tea
Twinings brand is one of the best selling and famous brands in the manufacturing of green tea. It is a pioneer band having a history for over three hundred years. Their range of green tea comes in variety of flavours like lemon, Jasmine, Mint and Earl Grey among others. They are available both in tea bags and as loose leaves. They tea bags are packed individually with attractive wrappers.  They are easily available at a reasonable price.
5. Golden Tips Green Tea
The Golden Tips is among the oldest and most reputed brands in producing green tea. It has evolved exponentially over the years. It is available in the retail shops and as well as in their boutiques which are located all over India. The Green tea is made from tea leaves which are extracted from single source of place i.e., is Darjeeling. They have many variants of loose leaves having unique flavours and the package is attractive. It is expensive.
4. Typhoo Green Tea
The Typhoo brand has a rich heritage and is the third largest in UK. It is one of the iconic British brands. It is a popular brand in India despite being launched recently. The manufacturing is climate controlled so as to provide refreshing experience in every pack of tea.  The brand provides high quality green tea in various variants with fascinating flavours. The cost is affordable. It can be bought both online and in retail shops.
3. Basilur Green Tea
The Basilur Green tea is imported from Sri Lanka and is available in India in various retail stores and can even be bought online. It is one of the luxury brand containing exotic blends. They offer wide variety of flavours and are packed beautifully. The package is done either tin caddies or cardboard boxes. The green tea is hundred percent Ceylon. Since they are imported they are very expensive.
2. 24 Mantra Organic Green Tea
The 24 mantra is a relatively new brand in the market. They brand is renowned for its organic produce which are much healthier. The tea leaves used in the manufacturing is grown without any pesticides and sustainable farming practices are used. The leaves are too fine and sometimes leaves residue in the tea. This organic green tea is easily available at an affordable price.
1. Organic India Green Tea
The organic India green tea had become famous over the past few years and is mostly used by Indians for its quality and benefits. The Green tea produced by this brand is infused with basil or tulsi.  This green tea helps to reduce weight, stress and improve breathing. It comes both in tea bags and loose leaves.  The flavours offered by them include lemon-ginger, earl grey, jasmine and pomegranate. They are easily available and are not expensive.
So choose any one out of the above mentioned Green Tea which are beneficial for health due to various reasons.
How To Choose The Right Green Tea
Here are some tips on how to choose the right green tea:
1. Determine your taste preferences: Green tea can have a range of flavors from grassy to nutty to floral, so it's important to find a flavor that suits your taste buds.
2. Choose the right grade: Green tea comes in different grades, from the highest grade (such as Gyokuro or Matcha) to the lowest grade (such as Bancha). Higher grades tend to be more expensive but offer better flavor and aroma.
3. Choose the right origin: Green tea is grown in different regions, each with its own unique flavor and aroma. Some of the most popular origins include Japan, China, and India.
4. Check the packaging date: Green tea loses its flavor and aroma over time, so it's important to choose a tea that is freshly packaged.
5. Consider the brewing method: Some green teas are better suited for different brewing methods, such as brewing in a teapot or brewing in a gaiwan. Make sure you choose a tea that is appropriate for your preferred brewing method.
6. Choose organic: Look for organic green tea that has been grown without the use of harmful pesticides and chemicals.
7. Consult an expert: If you're unsure about what type of green tea to choose, consider consulting an expert or a tea specialist who can guide you in making the right choice.
How to Make Green Tea
Green tea is a famous option for buyers who are looking for a reliable and healthy way to get enough freshness and activeness for a day. However, it is essential that you make it in the right way to achieve the good flavor and benefits of green tea. So, of the users who aren't aware of the correct procedure of making the perfect green tea, here's the step-to-step procedure to make a perfect green tea at home.
Making a perfect green tea is a four-step procedure an whether you have prepared it before or not, following these simple steps will help you get the best green tea with real taste of health.
Step 1: Choose a perfect brand and flavor for the green tea. You can choose any flavor according to your taste preferences. For the best results make sure to choose the unflavored green tea.
Step 2: Take a cup of warm water and add a teaspoon of green tea leaves to it.
Step 3: If you are using the tea bags, then use one bag in a cup and dip it until you get the desired color and taste.
Step 4: Use the sweetener if necessary. However, if you are taking the green tea for the health benefits, we will recommend you to not using any sweetener and enjoy the real taste of green tea.
So, these were the steps that you should ideally follow to get a perfect cup of green tea at home. Just make sure that you use a good quality green tea leaves or the tea bags to get the real taste. Opting the flavored green tea may help you get the best flavor, but it will also deviate you from a number of health benefits that you can avail by consuming the pure green tea. So, try to stick to natural flavor and you will get lots of health benefits including the improved immune system and active life.
Green Tea Pros & Cons
Pros
=> Heart Health – The green tea is known to lowers the bad cholesterol and regulates the good cholesterol as well. It eliminates the cardiovascular problems.
=> Cancer – The presence of anti-carcinogenic agents in the green tea like polyphenols and anti-carcinogenic agents will help reduce the risk of certain type of cancer like breast cancer, prostate cancer, liver cancer, blood cancer, bladder cancer etc.
=> Oral Health – Consuming green tea can help increase oral health and reduce all types of oral problems like tooth decay, plaques, bad breath, tarter etc.
=> Lose weight – If you want to burn calories and stay fit, you can try green tea. The catechins in the green tea help burn the bad cholesterol effectively.
Cons
=> Nausea: The abundant amount of tannins in the green tea likely to stimulate acid production and creates nausea & vomiting sensation. Hence, it is not recommended for those who are experiencing peptic ulcer.
=> Caffeine – Caffeine is not just present in coffee and drinks but also in green tea. Pregnant women should not drink green tea as it can harm your babies. However, the Japanese green tea.
=> Iron Deficiency – Pregnant women and breastfeeding mothers are strictly advised not to drink green tea as it prevents the absorption of iron in the intestines. Consuming green tea can cause adverse effects on the body such as growth issues, convulsions, pregnancy issues etc.
=> Insomnia – Individuals who consume green tea develop insomnia. The caffeine & tannins content in green tea promotes irregular sleeping pattern and cause sleep problems.