The world is full of natural beauty and manmade wonders. Just like we praise God for the natural wonders that make us awe at the spectacular beauty, we praise the civil engineering companies for making skyscrapers and other modern/ urban buildings that make us gasp in disbelief. With urbanization, human beings that built some really amazing structures that have dominated the entire world. The civil engineering companies have a major role to play when it comes to developing an efficient workgroup to construct and design a plethora of infrastructure.
In this article, we will tell you about the top 10 best civil engineering companies in India.
10. IVRCL
The name of IVRCL stands tall when it comes to rapidly growing civil engineering companies in the nation. This company has been credited for creating a plethora of gigantic and mega structures across the nation. The best thing about IVRCL is that they put a lot of focus on quality and they have a few selected service providers who have expertise in the field. We rank the IVRCL in the 10th position for its commitment to quality and service.
Website: ivrcl.com/
9. Simplex infrastructures Ltd
The Simplex infrastructures Ltd is one of the highly regarded and popular civil engineering companies. It was founded in the year 1924 and since its inception there has been no looking back. The biggest competitive edge that this company has is the fact that they pay due attention to satisfy all their clients, thus it is one of the most highly regarded companies. They hold an experience of more than 90 years in the construction industry. The company has successfully completed more than 2600 mega projects undertaken since it came into existence.
Website: www.simplexinfra.com/
8. Soma
Soma is one of the highly regarded civil engineering companies in India. Since its inception in 2003, the company has ranked high and it has already been in business for more than 13 years. Soma is known for its excellence and they have a set of talented people who work with them to deliver high quality solutions. The dedication of the team that works at Soma and their impressive portfolio helps them rank ninth among the top 10 best civil engineering companies in India.
Website: www.soma.co.in/
7. SOBHA developers
When it comes to top civil engineering companies, we cannot ignore the name of SOBHA developers, one of the prominent names in the real estate sector that is engaged highly in the business of development, sale, operation, construction, management, housing project and other types of related activities. The main headquarter of this company is located in Bangalore and they are involved in the production of interior materials, concrete products, metal works in Turkey projects. The total number of employees in this construction company is about 3500 and the total revenue is about 21.84 billion.
6. Punj Lloyd
This is a well-known name in the construction industry and it is known for effectively handling project management, integrated design and procurement services for a wide range of infrastructure and energy projects. This civil engineering company has its presence in South Asia, Middle East, Europe and Africa. They are also known to serve a plethora of maintenance and integrated design services.
Website: www.punjlloyd.com/
5. Afcons Infrastructure Limited
This is another well-known name in the world of civil engineering. The biggest and most unique advantage of this company is that they believe in treading the path less taken and deliver results that have been seen before. The company was initially started in the year 1959 with the coming together of Hazarat& Co and Rodio Foundation Engineering Limited in Switzerland. These two giants joined hands to take up construction projects together.
Afcons Infrastructure Limited has now been acquired by the Shapoorji Pallonji Group, and together it is now one of the most popular Engineering and Construction companies in India. Afcons Infrastructure Limited takes pride in being one of the highly developed companies in India. It has its presence felt in India and various others countries around the world. The company takes pride in developing some of the biggest mega structures.
Website: https://afcons.com/
4. Hindustan Construction Company (HCC)
The Hindustan Construction Company or HCC is one of the top rated civil engineering companies in India. It started operations in the year 1926 and headquarter for HCC is located in Mumbai, the trading capital of India.HCC has earned a lot of name and reputation in the various industries such as real estate, urban development, construction, engineering, management and building structures. Since its inception, the company has worked for a variety of projects that include nuclear power plants, tunnel, highways, expressway,hydro power plants and bridges.
The Hindustan Construction Company is one of the first civil engineering companies to get an ISO certification in this industry. The company boasts an employee force of about 3000 people or more. The total revenue of this construction company is approx. $1.3 billion.
Website: www.hccindia.com
3. Gammon
Every Indian is familiar with the name of this popular civil engineering company – the Gammon. They are credit for building a wide range of over bridges, buildings and lots of other structures. The 'Gateway of India' is perhaps the most popular example and significant example of work done by Gammon. Today, the constructions that have been done by Gammon are considered as one of the most iconic cites around the world. The first ever big milestone of this company was in the year 1919 and since then the company has been indulged in making thermal power and nuclear power sectors.
Website: www.gammonindia.com/
2. Tata Projects
When we speak about TATA, we speak about quality, reliability and stability. The Tata projects are mainly owned by the TATA groups and they have the most rapidly growing and the most valued real estate and construction companies.  They are known to have a lot of expertise in the critical industrialprojects that include industrial infrastructures, urban infrastructures, quality and utility services.Tata Projects have their interest in more than 32 different countries around the world and they are ISO certified too. The company has more than 2700 employees, no wonder it is one of the top 10 best civil engineering companies in India.
Website: www.tata.com/company/profile/Tata-Projects
1. Larsen & Toubro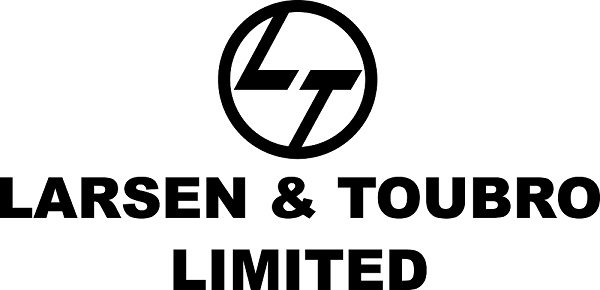 Larsen & Toubro, also known as L&T is a well-known civil engineering company in India and it stands first in our list for being the best in quality and service. This multinational organization was established in 1938 and since then the company has earned a lot of reputation. The company has its headquarters situated in Mumbai, and the main objective of the companies is to provide engineering, information technology, contractions, financial and manufacturing good.
Larsen & Toubro is the world number one and biggest construction company. It has about 90000 employees which explain how large scale it is. The total revenue of the company is approximately 15 billion UD dollars.
Website: www.larsentoubro.com/
We hope you like this list of top 10 best civil engineering companies in India. Each company in the list has been positioned as per its current status in the industry and based on their current work. However, this list may be subject to change with time. Keep watching this space for more informative articles like these.