In the summer days, what's better than hanging out with your friends and enjoying refreshing, child, and flavorful beer? With beer, the thing is that you don't necessarily need to break the bank in order to enjoy beer. You can literally get a beer bottle or can for just under 200 rupees. And it's not that you'd get some below-average and tasteless beer for under 200 rupees, there are some really reputed beer brands that offer premium quality and flavorful beer to their customers.
However it is true that every year, there are new beer brands are coming up in India, and that can be a little confusing for beer lovers. But worry not, we are here with a list of the best beers in India under 200 to 500 rupees. Try out the beers mentioned in this list below, and you are sure to find the beer you like without burning a hole in your pocket. So let's get started and cheers to good times and great beer!
List of Best Beer Under 200 Rs To 500 Rs in India
1. Budweiser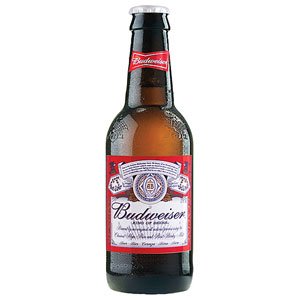 Budweiser is a beer brand that's known and loved around the world, and India is no exception. It's so popular that it's even inspired the creation of many other beer brands. When you think of "beer," Budweiser is one of the first brands that comes to mind. It's just that iconic. What makes Budweiser so great is that it's well-balanced and appeals to a wide range of people. It's affordable, has fantastic taste, and you can find it pretty much everywhere in India. That's why it's considered the best beer currently available in the country. If you're someone who likes a bit of a kick in your beer, then Budweiser Magnum is right up your alley. It has a higher alcohol content than regular Budweiser, making it perfect for those who like a stronger brew. And the best part? You can get a 650 ml bottle for just 195 rupees. It's a great value-for-money option that tastes amazing.
2. Kingfisher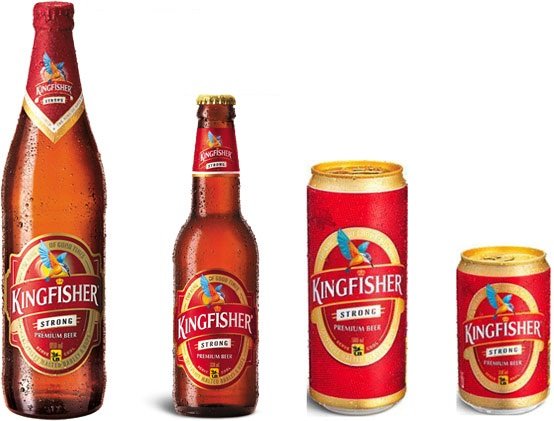 Kingfisher is one of those beers that just feels like it's always been around. It's a classic Indian beer that people just can't get enough of. One of the great things about Kingfisher is that it's got something for everyone. It's got a fine taste, it's affordable, and it's available all over India. Plus, you can get it in different pack sizes, depending on what you're looking for. If you're on a tight budget, you can grab a 350ml bottle or a can for only 120 rupees. But if you're feeling a little fancy, you can indulge in a regular-sized Kingfisher Strong or Premium bottle for around 160 rupees. So, whether you're a beer lover on a budget or you're looking for something a little more premium, Kingfisher has got you covered. It's no wonder this beer is so widely consumed and loved all over India.
3. Bira
Bira is a craft beer brand that's become quite popular in India, despite the tough competition and additional taxes that new brands have to face. One of the things that set Bira apart is its bold and tropical taste, with just the right amount of bitterness to balance out the flavors. The most popular beer from Bira is the Bira 91 Blonde Summer Lager, which has a unique toasty flavor with hints of chocolate and oat. It also has a dark amber color that stands out from other beers in the market. However, it's worth noting that Bira's beer isn't as widely available as some other brands. The Bira 91 Blonde Summer Lager is slightly more expensive than some of the other beers on our list, with a 650ml bottle costing around 355 rupees in India. But for beer enthusiasts looking to try something new and exciting, Bira's well-crafted flavor profile makes it worth the investment.
4. Tuborg
Tuborg beer has become a popular choice for many beer drinkers in India, thanks to its wide availability and affordable price point. Although the taste of Tuborg is somewhat controversial, with some people loving it while others don't care for it as much, the brand's strong distribution network has helped it maintain a foothold in the Indian market. Tuborg is available in a range of pack sizes, including regular bottles that typically cost around 170 to 180 rupees, and cans that are even more budget-friendly. Like Kingfisher, Tuborg has managed to endure in the competitive Indian beer market by providing different options to consumers. And while the taste of Tuborg may not be everyone's cup of tea, the brand's accessibility and affordability have made it a popular choice for those looking for an affordable and widely available beer option in India.
5. Carlsberg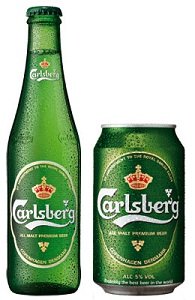 Carlsberg, the Danish liquor brand, first entered the Indian market in 2006, and it's been making waves among beer lovers ever since. This beer has a well-proportioned structure and a characteristic hop bitterness that gives it a unique taste. It's a medium-bodied, dry beer that's perfect for sipping with friends and family, or on any occasion when you want to kick back and relax. One of the things that makes Carlsberg so popular in India is the variety of beers they offer. With different types of beer to choose from, there's something for everyone. However, the most popular beer in India is the Carlsberg Elephant Strong beer. It's a strong brew that comes in a regular 650ml bottle, and it'll set you back around 170 rupees.
6. Godfather
If you're looking for a classic Indian beer brand that has stood the test of time, then you can't go wrong with Godfather beer. Godfather beer is known for its high-quality and international standards, which is evident in the two variants available based on alcohol percentage. You can enjoy this beer in both bottles and cans, but if you're looking for a more affordable option, go for the can. A regular 500ml can of Godfather Beer Can cost around 120 or 130 rupees, while a regular bottle costs around 170 rupees.
7. Heineken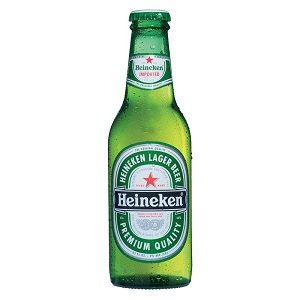 When it comes to craft beer in India, Heineken is a well-known and respected brand that has a global presence with breweries located in around 70 countries. It's not surprising that it's the world's largest international beer brand and is present in nearly 190 countries. What makes Heineken beer so unique is its use of four common ingredients like barley, hops, yeast, and just water. This gives the beer its distinct flavor that appeals to many beer enthusiasts. Additionally, the beer has a high alcohol content, which sets it apart from other beers in the market. Heineken offers two variants of beer in India: premium and draught, both of which have a strong following among beer lovers. A 330ml bottle of Heineken's premium beer costs around Rs. 180, while the price for a bottle of the same size of draught beer is higher at Rs. 235. However, given the brand's commitment to quality, innovation, and staying on top of the latest trends, many beer lovers find that the extra cost is well worth it.
Conclusion
All in all, from the classic taste of Kingfisher to the bold flavors of Bira, there's something for everyone on this list. So, whether you're looking for a refreshing beer to enjoy after a long day at work or a flavorful brew to share with friends, these brands have got you covered. Again, cheers to good times and great beer!