Not a lot of people know what Anal Fistula is. So we will start by sharing some information about it. Anal Fistula is a condition wherein there is chronic abnormal communication between the anal canal and epithelialized surface. In simple words, it is basically a tunnel with an internal opening in the anal canal. The other end of this tunnel opens at the skin near the anus.
The main reason for suffering this is the history of anal abscesses. If someone suffers from anal abscesses and the condition doesn't heal properly then there are high chances that the person would suffer from anal fistula. This condition can be extremely painful and it can also result in an infection with time.
Treatment of Anal Fistula
The treatment of Anal Fistula is quite simple and the treatment varies from one type of fistula to another. The treatment may involve fitting in a fistula plug or filling the fistula with a biodegradable glue which lets the fistula heal naturally. In some cases, the doctors may administer a stitch or they may opt for a minor surgery. It should also be noted that the doctors would drain out the abscesses before closing the fistula so as to clear off the infection.
There are many hospitals in Delhi for the treatment of Anal Fistula in Delhi and to make it easy for you, we have listed the top 11 best anal fistula treatment hospital in Delhi.
So here is the list.
11. Pristyn Care – Your Eternal Health Partner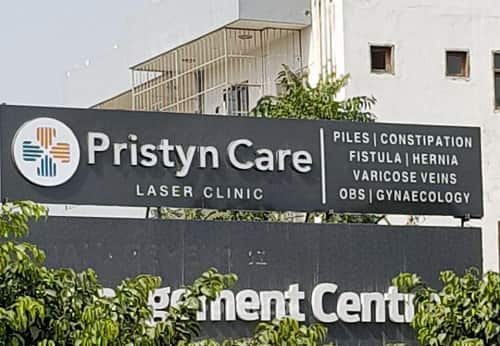 Pristyn Care is an Advanced Health Care clinics chain disrupting Surgical Industry in India. Building an Asset Light Surgical Ecosystem by leveraging technology, and a set of simple yet powerful processes and operations. Pristyn care leveraging some of the most advanced tech developments in the field of healthcare for this goal.  Here you can Get Advanced Anal Fistula Treatment and Go Home quickly. Pristyn care has many clinics centers across Delhi NCR and other parts of India.
Address:
  5A, Ring Road, Lajpat Nagar IV, Opposite Mool Chand Metro Station, New Delhi, 110024
Phone:
0844-722-8200
Website:
 https://www.
pristyncare.com
10. Pentamed Hospital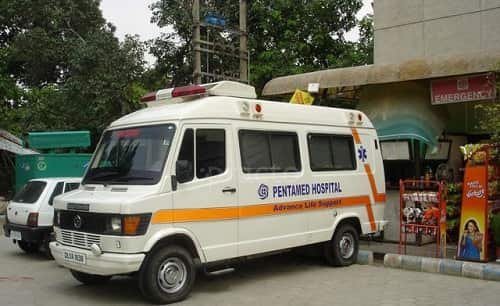 Our list begins with Pentamed Hospital and this hospital started in the year 1996. The hospital grew substantially in last two decades and today, the hospital has all sort of specialties in-house. There are many different doctors in Pentamed whom you can consult for Anal Fistula and they will certainly offer you the best treatment for a better life ahead. The hospital is quite reasonable in terms of the consultation fee and other charges as well.
Address: 7, Local Shopping Complex, Derawal Nagar, Phase-IV, Gujranwala Town, Delhi, 110009
Phone: 011 4701 4701
Website: http://www.pentamedhospital.com/
9. Columbia Asia Hospital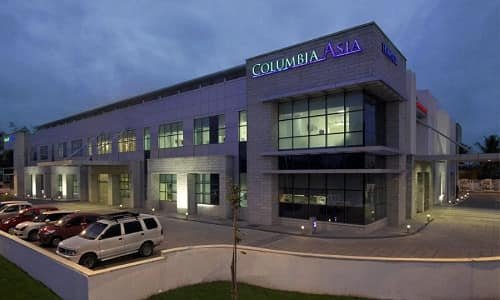 Next on our list is Columbia Asia Hospital and this hospital is present in India. In addition to this, the hospital has two branches across the city. You can visit any of them for the treatment of Anal Fistula and the doctors will offer you a painless treatment for the pain that you had been going through for months or probably years.
Address: Block F, Gol Chakkar, Palam Vihar, Gurgaon
Phone: 0124-3989896
Website: http://www.india.columbiaasia.com/hospitals/palam-vihar
8. Artemis Hospital, Dwarka
Artemis Hospital in Gurgaon also made it to our list and the hospital is known for providing a lot of care to the patients. This hospital has a fleet of experienced doctors who can take away the pain in nick of time. With the correct diagnosis, you would surely not want to miss a chance to be treated for the anal fistula at this hospital.
Address: Sector 20, Dwarka, New Delhi – 110075
Phone: 011 7111 1000
Website: http://www.artemishospitals.com/
7. Max Super Speciality Hospital, Patparganj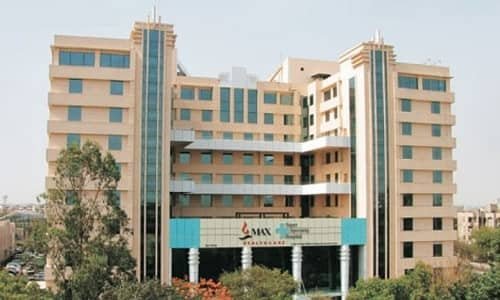 Max Hospital is one of the largest hospital chains in Delhi and it is expanding its reach across India. The hospital is known for quick diagnosis of the disease and the doctors ensure that the disease is kicked out of your body as soon as possible. If you think that Patparganj is far away from your residence then you can visit any other branch of this hospital as well.
Address: Max Hospital, Patparganj, Delhi
Phone: 8860 444 888
Website: https://www.maxhealthcare.in/hospital-network/max-super-speciality-hospital-patparganj
6. Fortis Memorial Research Institute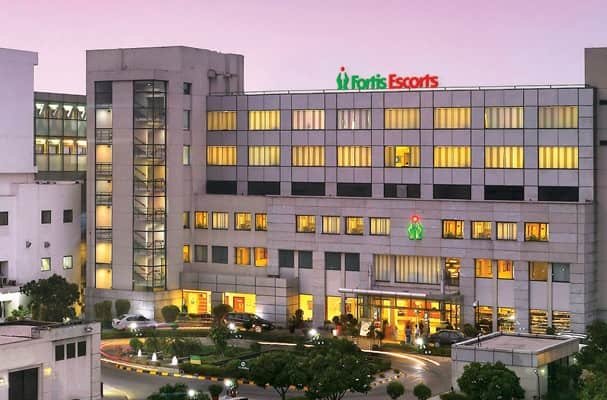 Just like Max, Fortis also has a lot of popularity in Delhi. There are many centres across Delhi as well as India. The doctors at the Fortis are highly skilled and you would never be worried about the treatment you are receiving from the doctors at Fortis hospital. Again, you can choose to visit any other branch of this hospital as well.
Address: Sector – 44, Opposite HUDA City Centre, Gurugram, Haryana 122002
Phone: 0124 716 2200
Website: http://www.fortishealthcare.com/india/hospitals-in-delhi-ncr/fortis-memorial-research-institute-gurgaon
5. Sir Ganga Ram Hospital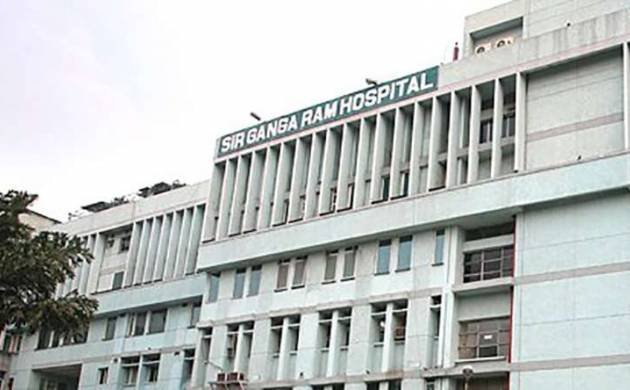 If you are going through financial trouble and if you do not have a medical insurance then your best bet would be to visit Sir Ganga Ram Hospital. The doctors at Sir Ganga Ram Hospital are very senior and in addition to this, the hospital is quite reasonable when it comes to the fee. A lot of people prefer Sir Ganga Ram Hospital over other private hospitals in Delhi.
Address: Rajinder Nagar, New Delhi – 110060
Phone: 011-42254000, 011-25750000
Website: https://www.sgrh.com/
4. Indraprastha Apollo Hospital, Sarita Vihar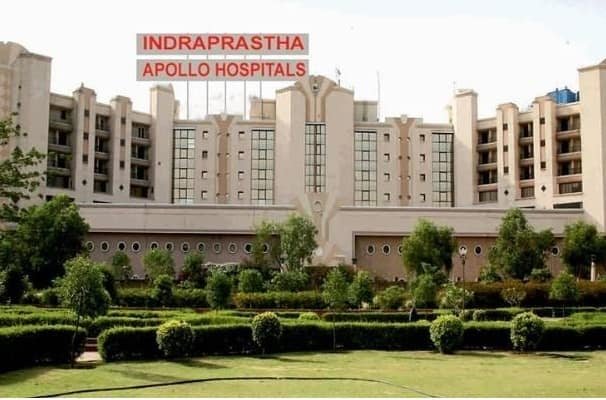 Indraprastha Apollo Hospital is next on our list and the hospital is known for the high quality of the treatment that it offers to its patient. The hospital continuously upgrades to the latest technology so as to provide painless and the most effective treatment to the people.
Address: Sarita Vihar, Delhi Mathura Road, New Delhi – 110076
Phone: 1860-500-1066
Website: http://www.apollohospdelhi.com/
3. BLK Super Speciality Hospital, Rajendra Nagar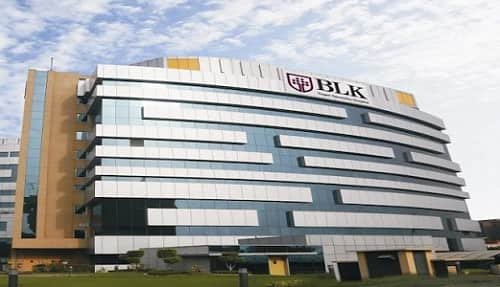 We also have BLK Super Speciality Hospital on our list and this hospital is near Sir Ganga Ram Hospital. You can find the doctors from all branches of medicine here and you would not be disappointed with your decision to visit BLK Super Speciality Hospital.
Address: Building No-5, Pusa Road, Rajinder Nagar, New Delhi, Delhi 110005
Phone: 011-30403040
Website: http://www.blkhospital.com/
2. Moolchand Medcity, Lajpat Nagar
On number 2, we have Moolchand Medcity and this is again one of the highly reputed hospitals in Delhi. The hospital can be visited for the treatment of Anal Fistula and the doctors will guarantee you with a painless treatment and a happy life.
Address: Lajpat Nagar III, New Delhi – 110024
Phone: +91 11 4200 0000
Website: http://www.moolchandhealthcare.com/
1. Medanta Multi Super Speciality Hospital
Medanta Hospital also has a very good reputation for treating anal fistula and the hospital offers relatively a painless treatment. There are many other options apart from surgery and the doctors here will help you in exploring the best suitable option for you.
Address: CH Baktawar Singh Road, Sector 38, Gurugram – 122001
Phone: 0124 414 1414
Website: http://www.medanta.org
These are the best hospitals for the treatment of Anal Fistula and if you experience any such symptom of Anal Fistula then you must rush to the doctor immediately. A lot of people do not consult doctor out of embarrassment and the issue can escalate quite quickly. Remember, prevention is better than cure and the sooner you consult the doctor, the soon you will be able to recover and lead a normal life.