Jeddah is a city that lies right in the middle of Saudi Arabia's coastline with the Red Sea. It is an important trading city, one that is known for being an economic hub and a popular tourist destination. It is also called the tourist capital of Saudi Arabia.
This city is the key one leading to the holy city of Medina. It is a port city, one that abounds in the beauty of beaches. One of the most popular airlines to operate in Jeddah is Flynas. It offers quick, convenient, and low-cost flights to Jeddah. You can purchase tickets from your location or one that connects to Jeddah using its online booking system, which is simple and easy to use.
Popular Beaches in Jeddah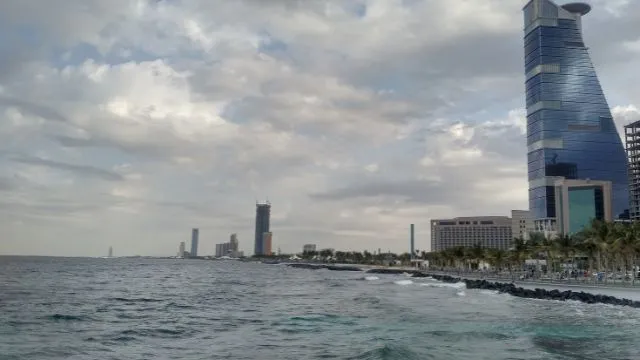 You will find Jeddah to be a city filled with enormous natural beauty. The best way to enjoy it is through its lovely beaches. Here is a look at those beaches that you should definitely not miss while touring this place:
You will find the Durrat Al Arus Beach, 40 km from the city, to be wonderful with its beautiful blue waters and opportunities for different types of water sports. It's a pretty old beach, one that is known for its beautiful beach villas. Look into the village close by, which has the best restaurants and cafes where you can enjoy the best of the local cuisine.
The beauty of Thuwal Beach, 80 km from the city, is wonderful as it has the largest seaside mosque. Its shallow water makes it the ideal place for beginners in swimming and also non-swimmers. It's the place to come to enjoy or indulge in different types of water adventures like jet skiing, surfing, and snorkeling. Families get together here for barbecuing, sunbathing, and also camping.

Image Resource: en.wikipedia.org

Enjoy the beauty of Khaleej Salman Beach, which is in the Duhairat District of Jeddah. It's known for its serene ambiance and is just a place to escape from a hectic lifestyle. Enjoy the beauty of the blue water, indulge in swimming, or opt for camping or barbecuing.
Look into the majestic South Obhur Beach, which is known for offering many types of water sports opportunities. It's always crowded, so if you want a place where you can enjoy time with family and friends, this is the place to come.
When it comes to water sporting activities, nothing is more impressive than the Al Murjan beach. You can have fun swimming, surfing, snorkeling, boating, fishing, etc. It also has a host of eateries and restaurants where you can enjoy local food. Other key facilities include hotel rooms offering a beautiful view of the Red Sea, the latest gym equipment, and also private women's swimming pools.
Look into Alexandria Beach, which overlooks the Red Sea and offers so many opportunities for water sports. It's the best place to come to enjoy diving, snorkeling, fishing, and local seafood. It also has a lovely 320-meter pedestrian walkway where you can enjoy walking or jogging.
How about the beautiful silver sand beach, which is surrounded by coral reefs? It's a place that is engulfed by natural beauty and is known for its cleanliness. It is a private beach and also one that is family-friendly, and there is a small area where kids can swim.
Look into the beauty of Al Nakhil beaches, which are filled with lovely restaurants, cafes, and commercial areas. It is also known for providing opportunities for fishing, deep-sea diving, and swimming. Travel along the beach coast using bikes and also on boats.
The Durrat Al Arous beach is a wonderful place to spend time windsurfing, swimming, and scuba diving. Adults and kids get the opportunity to play different types of water sports. As the beach is in a tourist village, there are many shops where you can buy local handicrafts.
Enjoy a lovely time doing different water sports activities on Jeddah beaches, which are pristine and abounding in natural beauty. Book low-cost tickets on Flynas and cut down on journey expenses so that you can enjoy more of Jeddah while shopping. This airline offers quick, direct connectivity from many global locations, so you can easily connect through it to Jeddah.