Aftab Shivdasani is another name in bollywood to come from modeling arena. Apart from being a model and actor Aftab is a producer as well. Anyway, he is pretty sincere at Instagram with the profile name "bullet_flo". His first appearance on screen was as child actor in popular flick Mr. India.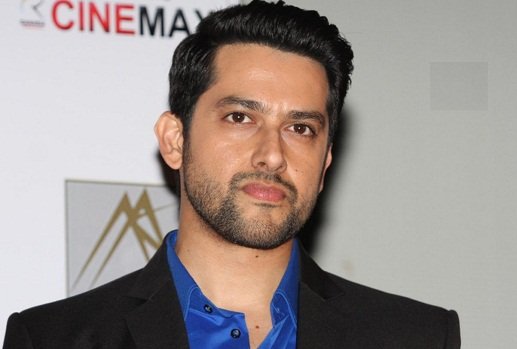 Net Worth: About $ 8 million
Date of birth: 25th June, 1978 (36 years)
Full Name: Aftab Shivadasani
Height/Weight: 5 feet 11 inches, weight 75 Kgs.
Income Source: Aftab Shivadasani is a bollywood actor and acting is his mainstream income source. However, he is a well preferred name in modeling arena as well. It is said that Aftab has shares with some private business as well. Aftab has produced the movie "AAO Wish Karein". His wife Nin Dusanj is from London and works in Hong Kong. Reportedly, Aftab is a co-producer in some of his upcoming projects.
Marital Status:
Aftab is married to Nin Dusanj, a London based Punjabi girl now working in Hong Kong. Both got engaged in 2012, and tied the knot on June 11, 2014 at an exclusive function where only the family members were allowed.
Personal Background
Aftab is the son of Hindu father Prem Shivdasani and Parsi mother Putil Shivdasani. Aftab has an elder sister as well called Afsana Shivdasani. He has done his schooling from St. Xavier's High School, and graduated from H.R. College, Mumbai. Aftab holds a good reputation being a humble and well behaved person in tinsel town.
Career
Just at the 14 months Aftab has appeared on screen as a Farex baby, and has done many commercials as a child. Apart from Mr. India, he has appeared in other movies as a child actor those are, Awwal Number, Insaniyat, Shahenshah, etc. Aftab dragged the attention, and made many girls go crazy for his killer look only from the debut with Ram Gopal Varma's Mast in the year 1999. He bagged the Zee Cine best male debut award. The next year he bagged the Zee Cine best actor in a negative role for Vikram Bhatt's Kasoor. However, his next hit appeared a little later in 2002 with multi starrer Awara Pagal Deewana.
Among other hits, Aftab has Darna Mana Hai, Priyadarshan's Hungama, Indra Kumar's Masti. Good to see is that his last two movies, 1920-Evil Returns and Grand Masti (Sequel to Masti) are big hits though. He has produced a movie called Aao Wish Karein in the year 2009.
Despite facing failure flicks, Aftab has been thoroughly praised by critics and film analysts. Especially, Taran Adarsh has been a thorough admirer of Aftab. He has many upcoming projects under his kitty. However, most anticipated among those is Kya Kool Hai Hum 3.
House and Car:
Aftab is born in Mumbai, and stays with full family. Reportedly, he has made a house with lavish design with a huge big expense at Larkana. Aftab Shivadasani has been seen pretty often in many parties. He is said to be a fan of cars and bikes. Reportedly, there are branded cars from Audi and BMW at his garage.