Are you tired of the same old takeout options? Want to try something new and exciting but don't want to leave the comfort of your home? Well, you're in luck! Zomato is here to save the day! This online food delivery and restaurant discovery platform is a game-changer in the food industry. Zomato was the company that brought and pioneered the trend of online food ordering in India, and soon enough it became insanely popular in the country just because of that. With just a few taps on your phone, you can discover new restaurants and cuisines, track your order, and even pre-order your meal before the restaurant opens.
But, is Zomato really as perfect as it seems? In this article, we'll take a closer look at the platform and explore the advantages and disadvantages of using it. From convenience and variety to limitations and drawbacks, we'll cover it all. So, whether you're a foodie looking for something new to try out this weekend or just someone in need of a quick and easy meal option, this article will have something for you. Trust us, you would not want to miss out on this one!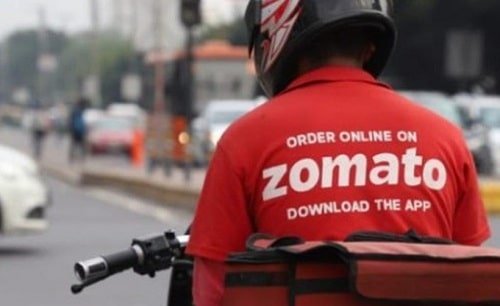 Advantages Of Using Zomato
Here are some benefits of zomato
1. Convenience And Ease Of Use
Imagine being able to avoid the chaos of the morning rush and having your delicious breakfast waiting for you as soon as you wake up. With Zomato's pre-order feature, that dream can become a reality! No more waiting in long lines or settling for subpar breakfast options. With just a few clicks, you can have your favorite meal delivered right to your doorstep, sometimes even before the restaurant opens. But that's not all, the platform's user-friendly interface and easy navigation make it a breeze to find the perfect restaurant to satisfy your cravings. With Zomato, food ordering and delivery have never been more convenient and hassle-free.
2. Wide Variety Of Restaurants And Cuisines
One of the best things about this app is that it offers a wide variety of restaurants and cuisines that will make your taste buds dance with joy. Whether you feel like having some comfort food from your favorite local spot or trying something new and exotic, you'll find it all here. Imagine being able to order a juicy burger and fries for lunch, and then switch to an exotic dish for dinner, all from the comfort of your couch. Zomato makes it easy and fun to discover new flavors and cuisines without ever leaving your house.
3. Discounts And Deals Offered
Another advantage of using Zomato is that you get a lot of discounted offers and deals every now and then. Like every month, they offer their customers some special discounts, and if it is some special occasion, then for sure everyone would get a good deal on their next order. So yeah, for this, we have to appreciate what Zomato is doing in this online food ordering industry.
4. Provides Exposure To Food Businesses
People who don't know much about these online food-ordering services, only raise one concern that such companies or startups are affecting the local food businesses in a negative way. But in reality, that's not the case at all. You see, when you place an order from Zomato, the dish that will be delivered to your doorstep will be from a nearby restaurant or food place. That's why we can say for sure that Zomato is actually helping local businesses gain more exposure through their platform. Suppose a local small food business registers itself on Zomato and lists its dishes on the platform, soon they can start getting tons of orders, but only if they make something really delicious and people like those dishes ordering again and again.
Related Topics:
Disadvantages Of Using Zomato
Here are some drawbacks of Zomato
1. Limited Availability In Certain Areas
Are you tired of feeling left out of the food delivery game because you live in a small town or rural area? Well, unfortunately, that's one of the downsides of using Zomato. While the platform has a strong presence in many cities, it's not available everywhere. So, for those of you living outside of the city limits, you may have to rely on good ol' fashioned cooking' or that one pizza place in town. But don't despair, there may be hope on the horizon for expanding Zomato's reach to those overlooked areas, so keep your fingers crossed!
2. Dependence On Third-Party Delivery Providers
Another downside of Zomato is its reliance on third-party delivery providers. This can be a bit of a wild card, as the quality of the food delivery service can vary depending on the provider. Imagine biting into a juicy burger only to find it's gone cold and soggy by the time it reaches your doorstep. It's a bit of a gamble, and while it can pay off with a delicious, timely delivery, it can also leave you disappointed.
3. The Quality Of Food Definitely Varies From Restaurant To Restaurant
The quality of food and service can be like a rollercoaster ride, you never know what you're gonna get! One moment you're biting into the most delicious burger you've ever tasted, and the next you're questioning if you ordered a hockey puck. Some restaurants on Zomato will knock your socks off with their mouth-watering dishes and top-notch service, while others may leave you feeling a little underwhelmed. It's not only the restaurants that got bad ratings that do this, but sometimes you may get unlucky with a restaurant that has tons of good reviews and ratings.
4. Costly Than Dining At A Restaurant
Last is not actually a disadvantage, it is more like a price that you pay for the convenience. See, when you order a dish from Zomato, they'll for sure be charging you for packaging fees, commissions, tax, etc. That's why the dishes will always be a little more expensive than dining at a nearby restaurant.
Conclusion
All in all, Zomato may have its fair share of drawbacks such as limited availability in certain areas, dependence on third-party delivery providers, and variable quality of food and service. But, let's be real, who doesn't like a little bit of adventure in their life? And with Zomato, the possibilities are endless. From the convenience of ordering from your favorite local spot to trying out that exotic restaurant down the street, Zomato has got you covered.