You must already be aware of what WhatsApp is and for those who do not know what WhatsApp is, well, WhatsApp is a messaging platform which works over the internet. You can link your phone number with the WhatsApp and people can find you on WhatsApp using the phone number. This is more like the messaging service in your phone but an internet-based messaging service. The application is compatible with Android, Web and iOS devices. You can find here some WhatsApp group links.
The fact is that that this application has become really popular becomes of the advantages it offers to the users but do you know that WhatsApp also has some of the disadvantages for the users? Well, this article we are going to talk about the advantages and disadvantages of WhatsApp and let us see what your opinion about it is.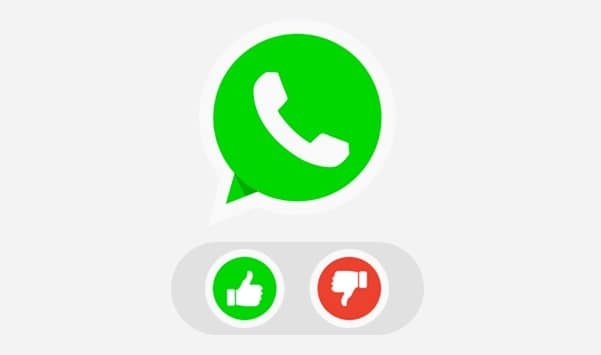 The advantages of WhatsApp are listed below.
Advantages of WhatsApp
1. Free to Use
WhatsApp is free to use and the fact is that messaging services used to charge a lot of money for sharing SMS and MMS. This is not the case with WhatsApp. This is one of the facts which makes WhatsApp so popular. You can exchange unlimited messages, images and videos on WhatsApp without any charge. It is the messaging app of the new generation for all the phone users. There isn't any requirement for a lot of space on your phone to use WhatsApp. The application doesn't even require high-end phone, it is compatible with almost every smartphone that is today available in the market.
2. Video Call and Content Sharing
Apart from using WhatsApp for messaging, the platform can also be used to make voice and video calls. You don't have to install Skype for Video Calls anymore as this can be done over WhatsApp. Moreover, Video Calls works like the Face Time so you do not have to wait for the user to come online. Isn't that a great feature to have? Apart from making video calls, you can also share the content with the help of WhatsApp. It enables you to share the links, videos, pictures and a lot many things over the internet with your contacts.
3. Pics Shared Instantly
After clicking photos, you don't have to wait for the person to share the pictures with everyone on Bluetooth one by one. This can be done online now with the help of WhatsApp. It is as easy as creating a group and sharing the picture in nick of time with multiple users at a time. As mentioned earlier, WhatsApp has made it easy for people to share the contents with each other.
4. Groups and Business
There is now WhatsApp business available for the businesses and you can also form personal groups on WhatsApp. You can add almost 200 participants in the group and communicate with each other. For example, most of the people would have a group for their family or most of the people would have a group for their office or their team. This makes it easy to communicate with a large number of audience instantly.
5. Track Location
There is a new feature introduced with WhatsApp which lets you track the location of your friend or your contact. We are not talking about the static location but we are talking about the live location. Do you know what is the advantage of this? Well, the advantage of this live location sharing is that you can ensure that the person is saved while he is travelling. The second advantage of the feature is that you can track the person while he is coming to meet you and it makes it easy for you to find the person as you have the exact location of the person available with you.
You have looked at the advantages of WhatsApp and there many other advantages of WhatsApp but do you know about the disadvantages of WhatsApp?
We have listed some of the major ones below and let us now have a look at these disadvantages of WhatsApp for you.
Disadvantages of WhatsApp
1. Privacy
WhatsApp has really impacted the privacy of the people and this is one thing which is considered to be the disadvantage of technology. People can see when you are online, people can see what time you used WhatsApp last and they can even see if you have read their messages or not. This is surely one of the downsides of technology. To deal with this, you can change the privacy settings of your application but that is limited.
2. Constant Distraction
Apart from the privacy issues, there is a constant distraction. There are some groups which are active at night and if you have a habit of not keeping your phone on silent then your sleep cycle can be impacted. For students as well, WhatsApp is a major distraction.
3. Unverified Information Sharing
A lot of people also share unverified information and there had been cases in India wherein the people share false and unverified information which literally lead to riots. To deal with this, WhatsApp took several steps and it is still implementing improvements to tackle this.
4. Addictive
Just like any other social media platform, WhatsApp is also very addictive. People keep on sharing Memes to gain attention, they share statuses and they keep on using the messaging platform across the day. This is something which is considered to be as a major downside of this messaging app.
5. Works only with Number
Another disadvantage of WhatsApp is that it works only with your contact number. So, if you do not wish to share your number with someone then it is not possible for them to contact you on WhatsApp either.
So we have now talked about the advantages of the WhatsApp and we have also talked about the disadvantages of WhatsApp. We are sure that you would agree on the fact that the advantages of WhatsApp are much greater than the disadvantages of WhatsApp. So, use WhatsApp but also exercise care and restraint while using this digital platform.
WhatsApp Frequently Asked Questions
Q1. What is WhatsApp?
A: WhatsApp is a free messaging app that allows users to send and receive text messages, voice messages, photos, videos, and documents.
Q2. Can I use WhatsApp on my computer?
A: Yes, you can use WhatsApp on your computer by downloading the desktop app or by accessing it through your web browser.
Q3. How do I create a WhatsApp account?
A: To create a WhatsApp account, you need to download the app from the App Store or Google Play Store and follow the prompts to enter your phone number and verify it.
Q4. Can I make voice or video calls on WhatsApp?
A: Yes, you can make voice and video calls on WhatsApp to other WhatsApp users. You will need a stable internet connection to make these calls.
Q5. Is WhatsApp secure?
A: WhatsApp uses end-to-end encryption to protect the privacy and security of your messages, so only the sender and receiver can read them.
Q6. Can I send messages to people who don't have WhatsApp?
A: No, you can only send messages to people who also have WhatsApp installed on their device.
Q7. How do I backup my WhatsApp messages?
A: You can backup your WhatsApp messages by going to "Settings" > "Chats" > "Chat Backup" and selecting "Backup Now". You can also choose to automatically backup your chats on a daily, weekly, or monthly basis.
Q8. Can I delete messages on WhatsApp?
A: Yes, you can delete messages on WhatsApp for both you and the recipient. You can delete messages for everyone within seven minutes of sending them.
Q9. Can I block someone on WhatsApp?
A: Yes, you can block someone on WhatsApp by going to their profile and selecting "Block Contact". This will prevent them from sending you messages or seeing your status updates.