Twitter is an online social media service that facilitates communication and the spread of ideas and information among a wide group of individuals. In the present day, it is among the most widely used social media sites. Since its inception in 2006, Twitter has amassed a user base of around 100 million and a daily tweet volume of about 500 million.
During the lockdown, many people have turned their attention to social media. Advertisements for new businesses can be found in microblogging services like Twitter. It's useful for businesses of all sizes, but it also helps anyone who wants to pick up tips from their peers. Some benefits of using Twitter for education and business are listed below.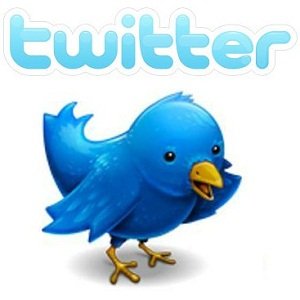 Advantages of Twitter
1. Ease of Use
Creating a Twitter account takes all of a few minutes. When you're ready, you can join the Twitter community and start sharing your thoughts with the world. You may personalise your Twitter experience in a variety of additional ways, just like you can on any other social networking site. Following people and accepting their follows will increase your interaction rate.
2. Shorter tweets
Before 2017, tweets could only be 140 characters long, which were considered excessively short by many users. Now, however, you're not limited to 140 characters while tweeting. Here is the place to be if you value succinct communication. One of Twitter's main draws is that it makes it easy to say what has to be said and have it understood, which is why so many people use it.
3. Best for eLearning professionals
To claim Twitter is merely suited for professional and individual use would be an understatement. Here, you can find possible allies and network with people who share your interests. You may improve your learning experience by sharing your most recent eLearning materials and accomplishments, making connections with professionals, and asking for their input.
4. Wide audience reach
Millions of people use Twitter, making it a good platform for making connections with potential buyers. A topic's interested audience can be rapidly located and communicated with. On this site, we can more easily engage in one-on-one communication with other users by using hashtags (#) to reach out to our intended audience.
5. It's free
Because there is no financial risk associated with joining Twitter, more and more people are signing up, and once they do, they will be drawn back by the intriguing tweets they start seeing. There are no additional costs associated with utilising the site, yet they can generate income through advertising.
6. Allows placing ads
From entrepreneurs to students, Twitter provides something for everyone. Promoted tweet is just one way that businesses may use this social media site to spread the word about their products and services. Promoted tweets allow you to quickly and efficiently reach your target audience by placing your content directly on their timelines. It's a simple method of getting people familiar with your company.
7. Easy scheduling of tweets
Scheduled tweets are a great option for people who want to plan ahead. Tweets, both organic and promotional, can be pre-scheduled for future release at any time.
The release date of any future product can be set ahead of time. Scheduling posts in advance allows you to keep in touch with your audience whether you're away for a week or a month.
8. Marketing tool
Given the volume of viewers, any product can be effectively promoted to interested buyers. Advertisements for businesses ranging from retail establishments and consulting firms to employment agencies can be placed here. It's much simpler for famous people to communicate with their followers and promote things to their specific demographic.
Disadvantages of Twitter
1. Offensive content
Unfortunately, some users make much too much use of their privilege to free speech by being insulting. It's too simple for anyone to find you and start trolling you on social media.
2. Time investment
Keeping up a Twitter account is essential for keeping in touch with your target audience. Keeping in touch with one's target audience on Twitter calls for a certain set of skills and training, but most importantly, it calls for a significant time investment. Timing your tweets to go out when the site's users are most active is crucial.
3. Fake accounts
Fake accounts & bots are a minor security risk since their creators cannot be identified in the event of anomalous behaviour. The majority of inflammatory tweets are allegedly posted from among 20 million bogus Twitter accounts.
4. Character limit
Not everybody is a concise communicator; some situations call for more words than others to adequately convey feelings and thoughts. It's still not enough for many people to communicate what they want to say in just 280 characters. Longer messages need to be broken up into many tweets, or the user needs to reconsider their need for Twitter altogether.
5. No feature of broadcast message
One of Twitter's potential drawbacks for business owners is that messages aren't distributed to everyone. Twitter typically uses this tactic to ward off spammers. One major drawback of Twitter is that you can only send direct messages to a single user at a time. There's more work involved if you wish to tailor your message to a particular subset of your followers.
6. Spamming
Beware, promoting the business too often might also lead you in problems, which would be deemed spamming, as per Twitter. Once your company has a Twitter account, the actions of that account's handle will be under scrutiny; if those actions annoy people who aren't interested in the product, they may take action against your account's reputation without your knowledge.
As many have discovered, Twitter is a useful platform for a wide range of purposes, including public advocacy and commercial promotion. Even though Twitter is a lot of fun, it has a lot of restrictions that might make writing lengthy posts or speaking freely and openly difficult.
But the site has recently been in the centre of controversy for enabling Indian users to distribute illegal content. So make sure you use this social media platform wisely.