Nowadays dating someone has become trendy; some of them take it seriously. But gone are the days when you used to meet face to face to get to know each other. One of the most widely popular and most-used dating applications is Tinder.
It strives to help you find the right partner for you. There are over 50 million people on the app, of which an average of 10 million are regularly active worldwide. The app's algorithm is designed to gather probable matches through location, and then you can pick whether or not you want to accept the match.
All you have to do is swipe right or left, respectively. Now, let's put these advantages aside and now think about their shortcomings. So, let's check out the advantages and disadvantages of Tinder through this guide!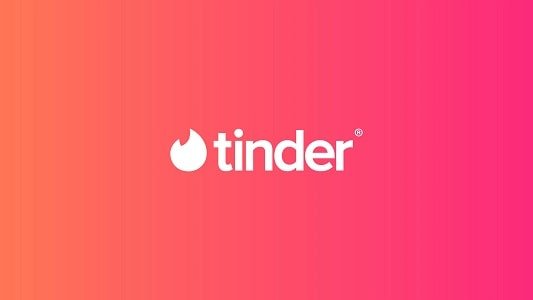 Advantages of Tinder
Here are some benefits of Tinder
1. Keeps your boredom away
If you have nothing to do in your spare time, using Tinder keeps you away from getting bored. If used properly, this app can work as a great time pass. One can find out the many personalities on the app, keep swiping the app.
Those who do not want to be in a relationship can make new friends and have long conversations with them. Having quality interactions with different people can prevent you from getting bored and also helps in preparing you as a person.
2. True life partner can be found
People who have been using Tinder for a long time say that they have literally found their soulmate on it. Long-term use will increase your chance of connecting with that one person and becoming a true match for a lifetime. s said above, with more than 10 million people regularly active on Tinder, you can find a real-life partner in a matter of days.
Some even said they found their match the same day they started using the app. This can be beneficial for those who cannot stay on social media for long but are ready to connect with someone who can become their true life partner.
3. Helps move on from past relationships
This is one of the biggest advantages of having a reliable dating app on your device. People who are serious about relationships usually can't forget their past relationships and keep thinking about their exes. Chasing ex can make such people ill both mentally and physically, as a result of which people start depressing themselves.
This is the reason why it is recommended to use dating apps if you feel distracted and want to meet different types of people. Doing so will help you move forward in life, past bad memories, and past relationships.
4. User-friendly and easy to understand
Tinder is one such app that can be used easily. Like other dating apps, you'll have to swipe left or right depending on how attracted you feel to the opposite sex. Free users also have the option of 1/day access, and SuperLikes are also available. If the user swipes right, it will go straight to the messaging stage once matched. From there, you can flirt back and forth, hoping to land a date.
5. May increase self-esteem
Practically, when so many people like you, you can be glad that you have a great personality. Similarly, when you get multiple likes from different types of people, you feel happy because people positively approach you. Eventually, it will boost your self-esteem and make you think about staying positive.
In the real world, be it, boy or girl, most of you feel that you are not confident about your looks, personality, or dress. But with Tinder, when they get noticed by someone and get people's attention, it brings positive changes in their behavior and makes them feel good about themselves.
6. Helps find different people
Tinder can be used to make new buddies nearby. It helps you to find people in your age group and your locality. It is up to you who can become your new friend or partner. Instead of dating, you can form a strong bond with someone who will understand you, like a best friend.
After going through the chat stage, you can fix a meeting and become good friends in real-time. The craziest part about it is that you have never met that person instead of talking over the app. It will open a new opportunity to meet different people.
7. Feedback from dating communities
Since dozens of online dating communities have been established over the app, you can ask to provide feedback on your messages and profile. It is a matter of a few minutes. This will help you improve your profile, fix mistakes, and help you if you have any questions.
Disadvantages of Tinder
Here are some drawbacks of Tinder:
1. Faked pictures
This is a matter of concern when it comes to using Tinder. You can't guess who the real person behind their picture is because people often upload fake images of their and claim to be real. This may create false hope in the partner, which may end soon.
2. May get stuck in a bad company
Using this app can put you in bad company. Some act to be someone else, and some even create fake profiles. This is a big risk associated with dating apps. Even a few people try to scam you, so be aware and ensure you're talking to a real user.
3. Risk of getting cheated
Dating apps open up many options for the users; the more opportunities, the higher will chances of getting cheated in a relationship. As people engage with many people, they may be more likely to be interested in others most of the time. Dating more than one person has become very common. Now people love to connect with attractive and new people, and Tinder makes it easy with just a few clicks.
4. Limited Swipes
If you are a new user on Tinder, you will get 100 right swipes per day. To swipe right above this number, you will be a paid subscriber, which can be through Tinder Plus or Gold.
So, that's it for this post. Now you will understand how people find their perfect match and may get trapped in it.