There are different types of wood available in the market. Some of the most common ones are mango, teak, Sheesham, oak, maple and mahogany. When you are looking to furnish your apartment, the first question you usually have is which wood you should choose. Many recommend using Sheesham wood, which is undoubtedly one of the best choices. You can use Sheesham wood for making decorative panels and furniture. It adds a luxurious vibe to the home. Furniture is a long-term investment because you don't frequently replace your furniture. In such a case, it is better to invest in furniture made of Sheesham wood. Sheesham wood is also a type of hardwood, and while making furniture, you should always choose hardwood since it is more durable and stable.
If you still need clarification about the choice, we are here to help you. In the sections below, we have listed the advantages and disadvantages of Sheesham wood. Please scroll down and check them out in detail now.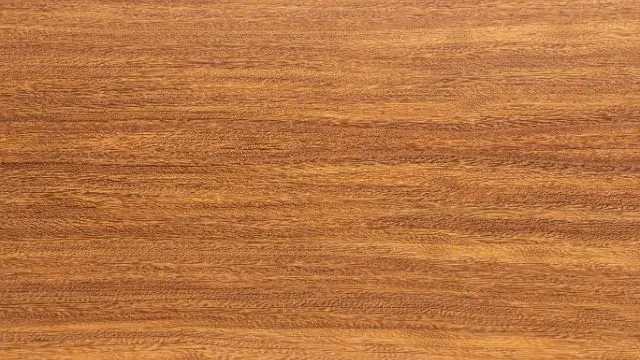 Advantages of Sheesham Wood
Sheesham wood is the most popular choice of wood not only in India but in other countries as well. Now, you might wonder what makes it so unique. We have listed some of the advantages of using Sheesham wood below. You can check them out, and you will get an idea of why you should use Sheesham wood.
Easy to Design – You will come across many designs in Sheesham wood. The main reason for that is because the Sheesham wood is easy to work with. Sheesham wood works well with machines, flues, bolts and other attachments. Moreover, you can get a proper high-quality finish when working with Sheesham wood. In such a case, the labour cost is also reduced when you get sheesham wood for your home.
Can Be Carved – Sheesham wood is considered a hardwood, yet it can be carved easily. Sheesham wood is effortless to carve, and hence you will see many unique designs made in Sheesham wood. It doesn't break or split when it is carved or bent. This is also why many premium products use Sheesham wood as the base.
Sturdy – Furniture made of Sheesham wood is very sturdy. It can take a lot of abuse. If the bed is made of Sheesham wood, then do not worry about children jumping on the bed. It will not break, and the wood will take all the load. We are sure that you want your products to be durable, and this is where Sheesham Wood comes into the picture.
Economical – One of the most important factors while selecting a material is cost. The good thing is that Sheesham wood is much more affordable than teak and similar hardwoods. It balances out the cost-benefit, and since it is durable, you can capitalize on your investment over the upcoming years.
Environment Friendly – Sheesham wood is considered an eco-friendly and sustainable option. To harvest the Sheesham wood, the mature trees are used as these trees are at the end of their natural lifespan.
Durable – Sheesham wood is very durable. Your furniture can last for generations if you buy one made of Sheesham wood. The chances of termite infestation are null, especially if you take care of the Sheesham wood. It is also very resistant to fire. If you want to make a one-time investment, then Sheesham Wood is the best option. It is the most durable option in the market.
Easy to Clean – When you buy furniture, you also want to keep it clean. The best thing about the Sheesham wood is that it is easy to clean. You need a soft and dry cloth that will help you keep Sheesham wood clean. You can dust it regularly and ensure it is away from direct sunlight. These two things go a long way when it comes to cleaning the Sheesham wood with care.
No Maintenance – Talking about maintenance, Sheesham Wood doesn't need a lot. You need to polish the furniture whenever required, and it will take care of itself. Just ensure that you keep sheesham wood away from water, or else it can get damaged.
=> Also Read: CenturyPly Plywood Vs Greenply: Which Is Better?
Disadvantages of Sheesham Wood
Sheesham wood has limitless advantages, but it certainly has some disadvantages. We have listed all the disadvantages associated with Sheesham wood. Go ahead and check them out now.
Difficult to Find Original – The market is flooded with fake Sheesham wood. In such a case, you need to ensure that you are buying your material or furniture from a trusted source. You should get Sheesham wood only if you are paying for it. It can be challenging to determine the authenticity by looking at it and checking the source of the material you are buying.
Vulnerable to Water Damage – Sheesham wood is porous, and hence it can easily be damaged by the water. Sheesham wood can absorb a lot of water which in turn can rot the wood. Moreover, since the wood is porous, it is more susceptible to beetles and other insects. If the wood is adequately treated, then the chances of any infestation are almost nil.
Extreme Climates – If you live in a place where the temperature range can vary largely in a single day, then sheesham wood might not be the best option for you. In extreme temperature changes, Sheesham wood may develop cracks, creating a problem for you. Sheesham wood is very sturdy. However, it may not be able to take extreme temperature changes very well.
Heavy – Lastly, Sheesham wood is heavy when we compare it with other options. Some people prefer heavy wood as it is often linked with durability. However, some may not prefer heavy wood since it can be difficult to move furniture. So, you can make a choice depending on your preference.
Final Verdict
Going through the advantages and disadvantages gives you a holistic view of the use of Sheesham wood. This will make it easy for you to make a logical choice while choosing the wood. If you go by our recommendation, we certainly prefer Sheesham Wood over other options. This will guarantee you durable furniture that will last for generations ahead. If you have any other questions about Sheesham Wood, please feel free to drop a comment.