Microsoft PowerPoint, part of Microsoft Office Suite, is a professional tool collection made for educators, professionals, and students to build, coordinate, and make a wide range of visual representation diagrams and collaborative designs. MS PowerPoint as it is also known is used extensively to portray the information engagingly and provide contextual and understandable ideas from the raw data. Ever since the invention of MS Office Suite, it has become an important part of documentation and presentation usage.
MS PowerPoint comes with a lot of advantages that help professionals and students alike to partake in building great intuitive reports and diagrams. Add to it the versatility and ability to run in every system equipped with the MS Office software, this makes PowerPoint a great tool to have. As is the case with every software and program, there can be some hindrance to it too and we here look to cover both the aspects of MS PowerPoint in our article today. Read along to find the advantages and disadvantages of MS PowerPoint down below.
Advantages of MS PowerPoint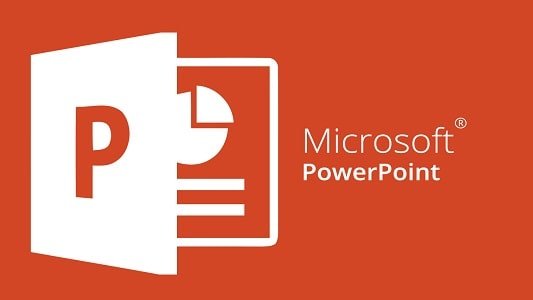 Visual Appeal and Intuitiveness
MS PowerPoint allows for a creative presentation with the use of design templates, themes, and other add-on features like images, charts, videos, and animations. This helps change the entire landscape of the reports from a bland one to a visually aesthetic one and allows the presenter to captivate the audience's attention with ease. This is a reason why PowerPoint-based slides and reports are used mostly in maximum meetings and discussions as they can convey the information with much ease and at large something that bulk text-based reports can't do.
Organised in Nature
PowerPoint helps build the report in a structured form with the use of various editing and visualization tools like bullet points, headings, sub-headings, different slides, and coherent visual themes. This gives the report a logical and organised flow allowing the audience to grasp the concept and the idea much quicker and better. The ability to structure the information and declutter it to provide quick turn analysis and information overview has made PowerPoint a much-needed tool for every professional, student, and researcher.
Flexible in Nature
MS PowerPoint offers flexibility to the presenter in terms of adaptation and customization options. Since the program has options for a wide range of expansion tools and customizable tools like fonts, options, transitions, and addition or deletion of pages or slides, this makes it an ever-lasting canvas where the presenter can customize and build the kind of presentation they want without any restrictions. Additionally, the option to modify the existing layout or the content with ease without having to go through multiple edits and scrapping the entire file is a boon for users as they can add or delete the content as required.
Time efficiency
MS PowerPoint allows users to break down the entire report and present it in a data and visual form within a few slides. This helps in creating a concise and straight-to-the-point kind of knowledge hit that will be retainable and have a lasting impression on the viewer. That alongside the ability to help the presenters break the complex topics into major chunks and present it on the go to the people makes it a great option. MS PowerPoint also has a built-in timer that helps you pace your slides and presentation accordingly.
Engagement
As human beings we are engrained to understand and be attentive to visual memory more than the written text or large data. For say, a picture with a small text can hold a lasting impression on the user than a large page of data sheets. This is where PowerPoint helps the user classify and understand the data in the right content with better engagement. When you present a report in a presentation form, it encourages participation and also creates an attentiveness than those with data sheets and large doc files.
Disadvantages of MS PowerPoint
Need for Expertise
MS PowerPoint requires an expert skillset and the ability to create and build the presentation. This may not be possible for everyone as not all can possess the skillset and ability to make those. This makes it a hindrance as only experts can do the same. Not knowing how to operate and make visual PowerPoint means at times it can be messy and the very idea of visual representation may not happen.
Reliance on MS PowerPoint
MS PowerPoint is a great tool for report design and presentation and it helps in creating a good understanding. At the same time, the use of PowerPoint as a report presentation tool can create an overreliance on the tool and the user may look to make a presentation of every single report which may not be needed. This also stops developing skills required for other means of report making like data analysis, Excel, and other software and programs.
Information Overload
MS PowerPoint can present the data in a beautiful visually appealing design. But at times if the layout or the design aspect isn't properly thought of, this can mean that the users can create an information overload with too much data in one slide. This can mean that instead of simplifying the data sets, it will make them more complex to understand.
Final Words
MS PowerPoint has a great set of advantages as a report and presentation tool and has helped present the data in a visually appealing way. This has helped professionals, students, and researchers to create intuitive reports. That being said, there are a few drawbacks to it too and we hope that this article helped you understand both sides of the aspect.