Top 10 Advantages and Disadvantages of Aadhaar Card (UIDAI)
Every nation revolves around a centralized database that keeps the nation in check. The need for unique identification that can regard the citizens under the binding of national demographic has been felt since long. As such, India offered an initiative of their own in form of Aadhaar Card or Unique Identification Authority of India (UIDAI).
We'll look to deal with the concept of Aadhaar Card in our entry today and dish out their advantages and disadvantages along with it. Read along as we present our piece.
What's Aadhaar Card?
Aadhaar Card is a Unique Identification that collects biometric data of the residents. It's helmed by Unique Identification Authority of India (UIDAI), a central agency of Indian Government. Aadhaar Card uses a 12-digit number that's unique to every user.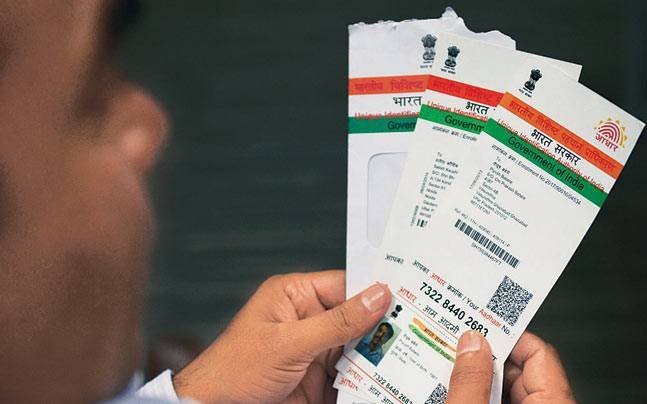 For the record, Aadhaar Card is considered as the largest nation based identification number project in the world.
Let's move ahead with the advantages and disadvantages of the Aadhaar Card down below.  We'll start off with the advantages at first.
Also Read:  How To Locate/Find Nearest Aadhaar Enrolment Centre To Me
Advantages/Merits/Benefits of Aadhaar Card
Jhan Dhan Yojana – Aadhaar Card is used as the major document of proof when opening a bank account under the Pradhan Mantri Jhan Dhan Yojana in the nation. The bank account comes with great set of benefits like free zero balance saving account, RuPay Card, accident insurance and more.
Direct Benefit Transfer – Aadhar Card linked bank account will get their set of LPG Subsidy directly accredited in the bank account. All you need is to link Aadhaar Number to the 17-digit LPG consumer identification under the PAHAL Scheme.
Monthly Pension and Provident Fund – As per the new changes in rule, a person needs to link their Aadhaar Card to their respective pension account and provident fund. A person who has registered their Aadhaar Card as per the rule will have the amount credited to their bank account.
Avail New Bank account – Straying away from the old rule that requires submission of multiple documents for the opening of bank account, Aadhaar Card has been a timely intervention. Aadhaar Card is now accepted by the banks as part of the valid id proof for opening a bank account. It also acts as the address proof of the applicant and validates their credentials. No more requirements for the baggage of documents when opening a bank account now.
Passport and Voter ID – Aadhaar Card will relieve you of the lengthy procedure while obtaining Passport. An applicant who uses Aadhaar Card as part of the procedure can get the Passport in just 10 days. Furthermore, a change in rules and laws have regarded Aadhaar Card as a compulsory document for obtaining Passport.
Starting from the 9th of March, 2015, every Voter ID will be linked to Aadhaar Card in a bid to eliminate the bogus voters. That being said, a legal voter will get absolute right to use his powers granted by the law. It's only for those illegal holders of multiple Voter ID that will be hampered.
However, everything's not all shiny and bright. There are a few disadvantages associated with the Aadhaar Card as of now. We'll now look onto the other side of the coin of Aadhaar Card with our entry down below.
Disadvantages/Demerits of Aadhaar Card
Foreign Handling of the data – As Aadhaar Project is being handled by private companies who won the round of auctions. The project is also set to entertain Foreign Companies in terms of research and development. Such a step might lead to data erosion to the foreign body which in the hindsight will compromise the privacy of the individuals of India.
Problems Arising due to Centralization – As the Unique Identification Scheme is governed by the supreme authority of the nation, there might arise problems pertaining to the centralization of it. The centralization of power will create different unorthodox issues for government and people as a whole. As such a mighty disadvantage lurking in for the Aadhaar based identification is the centralization of power attached to
Individual Information may be Compromised – Aadhaar based identification record the biometrics of a person with uniquely associated 12-digit numerical. It is also linked with the bank accounts and the voter ID credentials as we discussed up above in the advantages squadron. This bit of private individual information may be compromised if handled otherwise. This stands as a big risk going forward with the Aadhaar card.
Misuse in Banking Transactions – Aadhaar based identification will give way to a new banking transaction where Aadhaar Identification will be used in lieu of ATM, Debit or Credit Cards. This bit will help out to reach the financial transaction to a mass of people but cites in a few disadvantages too. Such identification can be used to forge the transaction and endureloss to many.
Uneasy nature of Usage – Although Aadhaar based identification will prove to be a hit, in the long run, the current trend says otherwise. In a mass of population where illiteracy and rural lifestyle are still burgeoning around, using Aadhaar card can be a tricky thing to be negotiated. Many still find using Aadhaar Card and its mirage of offerings as one of the bane rather than as a boon for the nation. Only when the population is able to cope with the usage of Aadhaar Card can that be named as successful enough. Until then, we could cite this as a disadvantage.
Aadhaar Card is a new face in the nation's centralized identification scheme which has met with glowing reviews till date. The proposals that are laden for the growth of Aadhaar based identification is set to reach further heights. However, there remain a few disadvantages of it too which we dealt above. We bid adieu from the piece for now with a promise to come back with more the next time.
List of Services that Need Aadhar Linking and the Ones that Don't
The single most topic that has been of much discussion in the recent months in India has been the linking of Aadhar to various government schemes and services. There have been much confusion and several questions were also raised which pointed out on the very authenticity of the document. In order to put a full stop to all the questions and confusions, the supreme court, on the 26th day of September, 2018 came out with a verdict which laid down the various services where linking of aadhar would be mandatory and various others where the same shall not be mandatory.
Services Where Aadhar Linking will Be Required:
The following is the list of services where the Supreme Court has made it mandatory to link Aadhar:
Income Tax Returns is to be compulsorily linked with aadhar
Pan Card also needs to be linked
All government related subsidies which include benefits under the MNGREGA scheme, LPG subsidies, and others require aadhar
Services Where Aadhar Linking will Be Required:
Following is the list of services which can be utilized by you even if you do not have an Aadhar
Aadhar linking is not at all required for mobile phones
Another important ruling by the supreme court is that even the banks cannot force you to link your bank accounts with aadhar
A good news for parents of those children who do not have an aadhar yet and who are looking for admissions is that as per the supreme court, the schools are not required to ask for the aadhar of your children
previously, various entrance exams used to require Aadhar as a mandatory document. However, the most recent verdict by the supreme court on aadhar is that presenting and submitting Aadhar for entrance exams shall not be compulsory
In line with the above verdict, even enjoying the benefits of various education schemes do not require Aadhar to be presented
Thus, the above verdict by the apex court in India has bought a halt to all the confusions that have been raised so far about the linking of Aadhar to various services.