Abrar Zahoor is an Indian Film actor and a model who hails from Kashmir. He made his debut as an actor from the film Neerja, which was released in the year 2016 and where he played the role of a Negative lead, the antagonist in the film. Abrar Zahoor has kicked and slapped Sonam in the film, to keep the realism intact in the film. Sonam who gave her everything for this film, made sure that the film looks as real as possible and therefore she allowed the actor Abrar to kick and slap her. He even disclosed that in one of the scenes he had to kick her on her stomach, and he did that. He acknowledged Sonam and the Director Ram Madhavani, to make things simple and easier for him. He said it was a treat to work with the team of Neerja.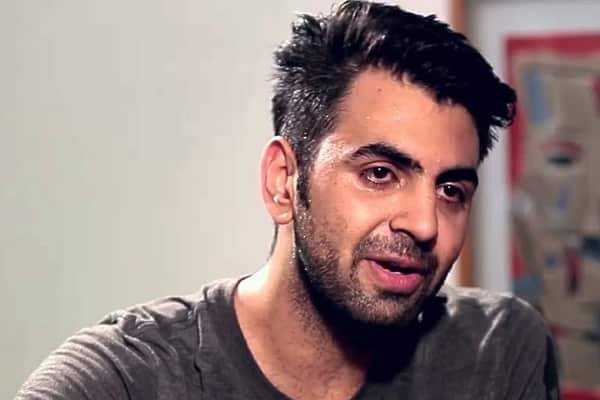 Net Worth
The net worth of Abrar Zahoor is unknown.
Income Source
Abrar main source of income comes from modeling and acting. He has walked the ramp several times and he made his debut as an actor in the film Neerja, through which he earned his income.
Real Name: Abrar Zahoor
Date of Birth: 16 January 1989
Age: 26 Years
Height/Weight
Abrar Zahoor's height and weight are unknown.
Marital Status
Abrar Zahoor is currently unmarried. He is not even dating anyone. His main focus is on acting as he has just started his acting career.
Personal Background
Abrar Zahoor is an Indian actor and he was born on 16 January 1989. Abrar was born and brought up in Kashmir. As a child he suffered from the disease called Keloid, where the irregular fibrous tissues are formed beneath the skin. People used to judge him for his looks and as a child he was a very demotivated. His parents were always there for him and supported him. Abrarthen took a treatment when he was 14 years old and it took him 8 months to recover from Keloids. He couldn't step out in the sun because of his treatment. He then turned out to be a young handsome boy.
He later moved out from Kashmir and came to Chennai to pursue a course in Mass Communication. Abrar has struggled a lot to reach where he is study. And his hard-work made a difference.
Career
Abrar Zahoor is a model and an actor who made his debut as an antagonist in the film Neerja, which was directed by Ram Madhavani and the lead actor was Sonam Kapoor. Abrar before getting into films, used to ramp walk in Chennai and Bangalore. He made his debut from this film and was appreciated for his acting. When asked him about his experience he said that he was not allowed to interact with Sonam and the Passengers for 15 days during the shoot, so as to create the discomfort between them.
He was also very rude to them intentionally so that they get a awkward vibe when he is around. Abrar did a fantastic job in the film.
Properties and Cars:
The details about Abrar's properties and cars are unknown.