Indians are known to have an obsession for fair skin, which is the reason why women are willing to spend a good deal of money on fairness products. A large number of cosmetic and skin care brands have capitalized on this factor and entered this segment of the market, with products like fairness creams, lotions and bleaching creams being launched time and again.
Here is the list of best lightening body lotion brands in India:
1. Nivea
One of the oldest and most trusted brands of skin care in the Indian market is Nivea and it has brought innovative range of lightening skin and body care products, which blend high quality with affordable price. Nivea Whitening Cell Repair and Protect Body Milk is enriched with the goodness of vitamin C, which protects the skin from skin tanning caused by sun exposure. Its price is Rs 225, which is not a big one to pay for fairer and smoother skin.
2. Vaseline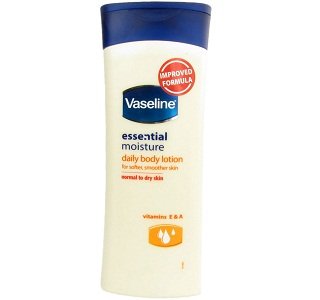 Vaseline is a brand famous for its petroleum jelly, though it has now diversified into other skin care products too. Vaseline Healthy White Skin Lightening Body Milk, which is priced at Rs 275 for 300 ml, is an amazing product which lends you healthy and fair skin in days. Another product from the same brand is Vaseline Healthy White Skin Lightening Visible Fairness Lotion, which uses the new skin lightening technology to make skin visibly fairer instantly. The price of the product is Rs 74 for 100 ml.
3. Lotus Herbals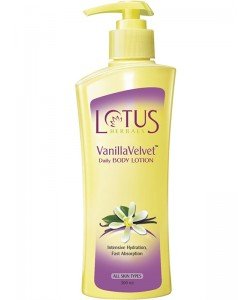 If you prefer to use natural and herbal products, then Lotus Herbals Whiteglow Hand and Body Lotion is something you are going to love. It is loaded with plant and fruit extracts, which give it a lightening, brightening and whitening action, leaving it soft, supple and radiant. It is absorbed in the skin and keeps it moisturized the whole day long, besides giving it protection from sun with its SPF 25. The price is Rs 295.
4. Joy Skin Fruits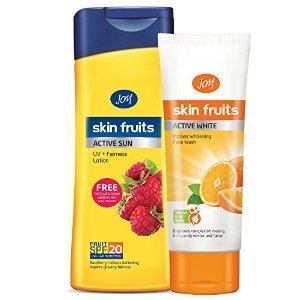 Next on the list of best skin lightening body lotions brands in India is Joy Skin Fruits, which brings an effective and affordable product called Joy Skin Fruits Active Skin Lightening Body Lotion. Priced at Rs 119, this pocket friendly product has ingredients like Vitamin B3, UV filters and orange extracts to make skin smooth and luminously radiant.
5. VLCC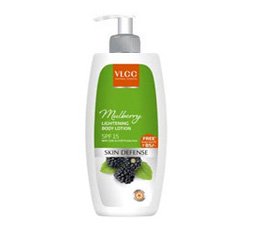 Another renowned skin care brand is VLCC and it has a wonderful body lightening product called VLCC Mulberry Lightening Body Lotion with SPF 15. The innovative product is enriched with mulberry extracts for lighter skin tone, along with anti oxidants to prevent premature ageing. SPF 15 safeguards the skin against harmful UV rays of the sun. The product price is Rs 150.
6. Garnier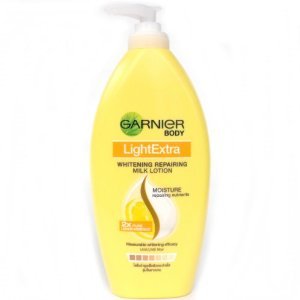 Garnier Skin Naturals Body Cocoon Lotion contains avocado and apricot extracts to give you visibly lighter skin within a few weeks of its regular use. The texture is smooth and creamy, which makes it particularly useful for dry skin. The price of this product is Rs 190.
7. Lakme
Lakme is not a new name for Indian consumers as the brand has been around for many years now. Lakme Fruit Moisture Peach Milk Moisturizer gives your skin the nutrition of natural extracts of peach and plum, making it radiant and light toned. The price of this skin friendly product is Rs 185.
8. Dove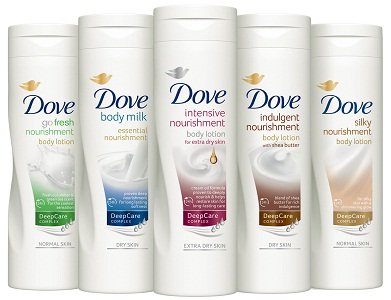 One of the most trusted skin care brands is Dove and its latest product called Dove Body Lotion Fresh Cucumber and Green Tea Scent has won considerable fan following. Cucumber extracts, minerals and vitamins make this excellent product much in demand, for those who want lighter and smoother skin. The price is Rs 199.
All these lightening body lotions are having a considerable share in the Indian market.