Poker and Teen Patti are pretty similar with many variations. Poker is considered a "game of skill", while Teen Patti is still looked upon as a blend of "skill and chance". More luck is required to win Teen Patti compared to Poker, which makes Teen Patti more thrilling to punters.
With fantastic background music, real brick-and-mortar casino's feel, and various enticing graphics, Teen Patti and Poker are the most played online card games. However, Teen Patti's fanbase is more in South Asia, and Poker is played or preferred more in western nations.
Teen Patti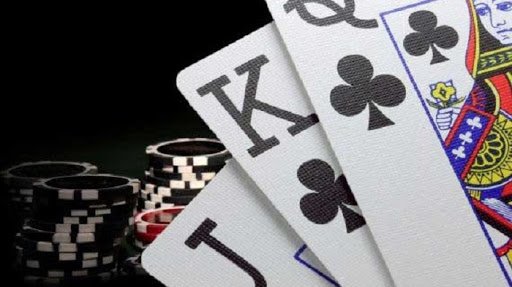 Teen Patti has been prevalent in India since its ancestors' time; it is not just Diwali or any other Indian festival that embarks or celebrates Teen Patti's history. Instead, Teen Patti has been played since the Mughal period, and it was a pastime activity for the Indian elite class before Independence. Presently, Teen Patti is being played in every 2 out of 5 households during marriage parties, birthday celebrations, or festivals like Holi, Diwali.
Teen patti is known as Flash or Flush, and it was prolifically called as three cards – in the olden days. Teen Patti is the Indian version of three-card brag. Not only this, you can find people playing Teen Patti in trains, get-together parties, etc. It is the most popular and favourite game in entire South Asia.
Teen Patti is most enjoyed when played with 3 to 7 players. Three cards are distributed to each player, facing down, and each player requires to place an equal amount of bet before kickstarting the game.
Online Casinos which offer Teen Patti are very popular in INdia. And many new casinos listed online are offering Teen Patti with huge bonuses to new players as well. This game is here to stay for a very long time, and online casinos are going to help this a lot.
Poker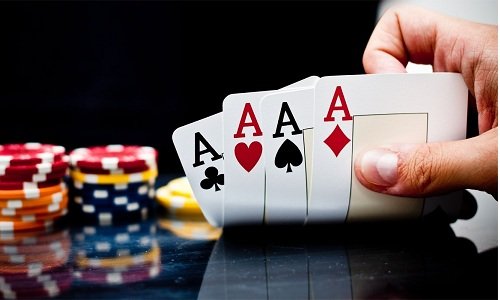 Poker is the most played online gambling game for more than two decades now. But, its origin dates back to medieval times in Persia as it is considered the replica of the Persian card game – As Nas. Perhaps, many researchers are still reluctant to accept the fact mentioned above, and Poker's history is still a myriad.
The most famously known Poker game is Texas Hold 'em, and, as the name suggests, it was developed in Texas in the 19th century. Poker improves a punter's cognitive ability, comprehension, and decision making power and hence, it is widely played across the world.
Many people consider Teen Patti as the Indian version of Poker, though both have their origin and gameplay.
Poker is most enjoyed when played with 5 to 9 players. Two cards are distributed to all the players. Players have the chance of deciding on either of the following: folding the card or placing the bet. Once each player chooses to fold or bet, 3 of 5 community or common cards are placed on the table by live dealers, and the game goes on!
Is Teen Patti Better Than Poker?
Teen Patti is nowadays being promoted by Bollywood actresses too. Below are the five reasons as why a punter may prefer Teen Patti over Poker:
Easy to Play:
Teen Patti is more accessible than Poker to be played. In Teen Patti, the players are given three cards each, and they have the chance of choosing from three options – whether to fold, place a bet, or request for either sideshow or a show.
Fold – When a player opts out from the game depending on his cards
Place a bet – when a punter thinks that he has higher chances of winning – depending on what cards he has got
Sideshow or show request – Sideshow is a process of eliminating one player. 2 players privately see each other's cards, and one leaves the game – depending on the card's position. Meanwhile, the show takes place when only two players remain, and one holds the chances of winning (by having better cards).
Whereas in Poker, punters are given two cards each, and after seeing the card, they decide whether they want to continue by placing a bet or fold. The live dealers open 3 of 5 community cards, and the decision power remains at the hands of punters. They can either continue without placing a bet, fold, or raise the bet amount. Thus, Poker involves a higher amount of cognitive skills, and a newbie can't master it at once, while, in Teen Patti – a newbie can master it because a high amount of luck is involved.
Geological factor:
Many Indian online gambling sites have brought Teen Patti as a real money game to be played online. Since Teen Patti is a desi Indian pastime game, punters from India are more attracted to it. The online gambling sites offer more exclusive bonuses for Teen Patti players. The joining bonuses are sometimes huge that a punter doesn't need to invest more to place more bets. The wagering requirements are also more minor.
Requires less number of players:
A small group of even three players are enough to boost the adrenaline rush and add extra thrills in Teen Patti. While, in Poker, at least five people are required to make the game enjoyable. Those five punters stay up for so long to complete an entire Poker game, which sometimes becomes tedious.
Suppose a player folds in Poker's initial stage, then the game even goes for a long time – making it hard for the punters to enjoy. In the above-given case, a punter has to wait long for the next round of the game. Meanwhile, if one of the rounds goes for more time than usual, a punter has to place several bets, which involves higher investment.
A punter can act as a side dealer in Teen Patti:
There is no necessity for a dealer in Teen Patti; perhaps, having a dealer is always good. A dealer's work in Teen Patti is only to distribute the cards equally and evenly before the game begins. Whereas in Poker, a dealer is required for the community or common cards to be opened.
However, a dealer is always suitable for any online gambling activities to ensure fair play. But in Teen Patti, a dealer can stay for a little while just for distributing cards. In Poker, a dealer has to be in the game until all the rounds are completed.
Games of Chance:
When luck factor is involved, and one can't ascertain the outcome, a game becomes more exciting and thrilling. In Teen Patti, the combination of blind, bluff, show, and sideshow contributes to creating more exciting games. This combination makes Teen Patti – a game of chance and a little skills.
Whereas, in Poker, skills are involved more than chance. Thus, a newbie who wants to enjoy learning and playing cards games, Teen Patti can always be his rescue.
Takeaway?
Though Teen Patti is the first choice of almost every India, Poker is Western countries' heart. Both the card games have the element of thrill and excitement, and hence, choosing the best among two – remains at the hands of punters. Play both to learn more about it and then decide which one suits your needs.