Yami Gautam is one of the latest entrants in Bollywood industry. She just did couple of movies so far but with her acting skills, she managed to get a place for herself in the industry and also in the hearts of her fans. She debut in Bollywood industry with Vicky Donor. Though the film was hit but it was not the ideal choice for any actress to make debut in the industry.
She took risk by making debut with such kind of film but the risk is worth to take it. This Punjabi girl played the role which was not at all easy for any newbie, but she manged it successfully. He acting performance in the movie was well appreciated by the audience as well as by the critics also. Till now we don't know much about this talented actress. Here is the list of 10 interesting facts about Yami Gautam for which most of us are not aware of.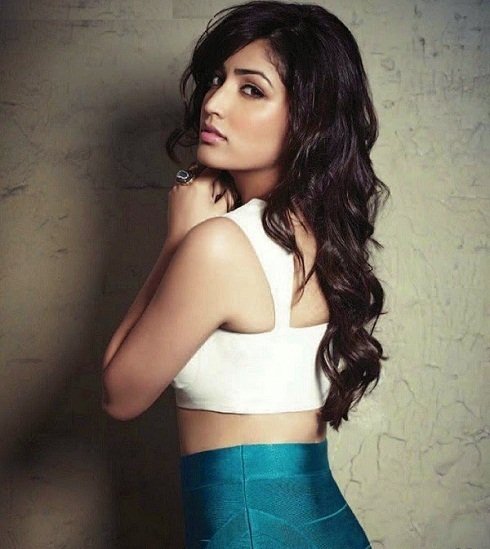 10. The (Co) Star Connection
Ayushmann Khurana and Yami gautam made their debut in Bollywood Industry with Vicky Donor. Both the actors are initially from small screen background and people thinks that they first time on the set. But this is not the true story. Both are from Chandigarh and family friends even. They met and know each other very well before the movie. Yami said that knowing Ayushmann from past really helped her in the making of movie.
9. Au Naturale
Yamio strongly believes in natural way. This hot actress avoids using any artificial conditioner for her hair. In one of the TV shows, when host asked her secret of beautiful hair, she politely said that she avoid using any kind of product for her hair. She only prefers to use conventional natural mixture of curd, lemon and coconut oil to condition her hair.
8. Yami's a big fan of romance novel
Yami loves romance novels a lot. She is a big fan of this kind of novels. Though it is difficult for her to get time to read novels from her busy schedule, still she managed to get time for her interest. She admitted that she love to read Nicholas Sparks novel while traveling. She thanks the traffic of Mumbai which gives her a lot of time to read these novels.
7. Clean Slate
The most interesting fact about this actress is that she is the clean slate. While most of the actress entering in Bollywood these days come from the theatre background, but Yami has his career slate clean before entering Bollywood. This Punjabi girl didn't even perform modeling before entering the film industry. She doesn't even have the family background of a film industry. She establishes herself in this highly competitive industry with her extra ordinary acting skills and simple look. This is one of the interesting facts of this promising actors which are unknown to many of us.
6. South India Food Lover
She is a Punjabi Kudi who love the food and Yami is no more exception in this. The surprising fact about Yami Gautam is that she don't have Parathas and day in her breakfast which Punjab is love to have, she is fond of South Indian food. Not only this, she enjoys cooking South Indian food a lot. When she participated in popular TV show, she made delicious Uttapam for herself as well as for the host.
5. Her own Makeup Artiste
Till now the only couple of movies of Yami Gautam have been released but she is concern about her own makeup artist. There was also a news that Yami had the fight with a producer of movie Action Jackson regarding her makeup artist. Yami kept her own makeup artist in the movie. The producer of the film was not happy from makeup artist and decided to change her. When Yami came to know this she had an argument with the producer and insisted on keeping her own makeup artist.
4. Shy Girl
Though it is difficult to believe that Yami Gautam is an introvert but this is fact. During her school time, one of her teachers wanted her to act in the school play but she initially refused to act due to her shy nature. Later the teacher somehow manged to convince her and she played her part pretty well.
3. Debut with Southern film
We all know that Yami started her career with commercial and acting in serials. But most of us are not aware that Vicky Donor was not her debut film. She made the entry in the film industry with Kannada film known as Ullasa Utsaha in which she played opposite to South super star Ganesh. She did a number of Southern movies before giving audition for first Bollywood film Vicky Donor.
2. The Naughty girl in School time
Yami was one of a naughty girl in her class. During her ICSE board final exams, she made a fake signature of her teacher. Though she was not the only student at that time who did this but she was caught red handed. As she had clean past record, she was left off with just a warning.
1. A law student
The most interesting fact about Yami is that she is a law student in Punjab University Chandigarh before started her career in acting. When she moved to Mumbai for her acting career, she was not able to continue her studies and decided to so correspondence course to complete her law degree.