India is known worldwide as the proud most powerful democratic country, Indian Parliament the warehouse of that power will let you feel stunned and amazed as different well-known facts about the temple of Democracy Indian Parliament are as amazing as India's population.
The Parliament of India is also known as the Supreme legislative body is divided into two houses. The LokSabha or the House of People is the lower house of Parliament that represents people of India, as the members of LokSabha are directly chosen by people of India as their part in elections. The Council of State, most commonly called as the Rajya Sabha is also called the Upper House, the member of Rajya Sabha are elected by the state and few portion of the total share is chosen by President of India.
The President of India is the leader of both the houses that are together called as Legislature.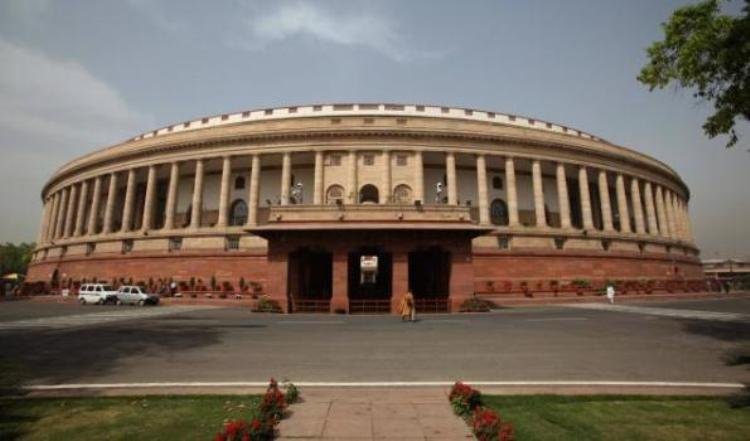 The members of Rajya Sabha are lower in population as compared to Lok Sabha, Rajya Sabha is comprised of 238 members and 12 members of the total number are nominated by President Of India for the notable contribution marked in Literature, art, science and in social works. Lok Sabha has 543 members chosen by People of India through voting in different states at different point of time. The speaker of Lok Sabha is chosen by the members of Lok Sabha and for Rajya Sabha Vice-President of India took over the charge as the speaker. Below is the list of some interesting facts about Parliament of India, people should know the most powerful building in India.
10. Structure of Parliament of India
Most of us will think that the structure of Parliament of India is circular as it was designed so by the architecture, the circular structure is implemented for a bold reason. Circulation structure demonstrates continuity, as per that Parliament signifies working continually for the betterment of people of India.
9. Horse-Shoe Lok Sabha and Rajya Sabha
Designed by British Architecture Sir Edwin Lutyens and Sir Herbert Baker. The internal house of Parliament may be different with each other in accordance with work and members. Lok Sabha and Rajya Sabha are designed as Horseshoe shape that signifies speed and aim orientation.
8. Construction of Parliament House
The Giant mansion of India's President took over 17 years to be labeled as completed, its construction started in 1912 and continued till 1929.
7. Voting in Parliament
Voting is a crucial part of Parliament and due to advancement in technology, electronic machines are now installed for voting that is a must requirement during question hour session, amendments, voting for new bills. The voting console machine has colored buttons with Green for a Yes, Red for a No and Yellow for Withhold.
6. Special Zero Hour Session
Approximately around 12 in the noon the Members of Parliament are allowed to discuss any prominent issue that needs special consideration with prior notice to Speaker of the House. Zero Hour is the crucial part of the whole session that may question working of Government or ask about their policies regarding different issues.
5. Library of Parliament
The Library region of Parliament is considered as the second largest Library throughout the India. The Library is bestowed with all important books across India in different languages and a collective masterpiece of honorable Indian Writers and Writers from around the World.
4. Flowers arrangement a well-known custom of Parliament of India
The best way to convey your voice is through flowers, symbolizing the same ideology Parliament of India is designed with different flowers arrangement in different rooms with different themes throughout the session and non-session days. The Horticulture Department of CPWD takes care of the same.
3. Color of Carpet in LokSabha and RajyaSabha
The Parliament is designed in such a manner that even color of carpets symbolizes important messages, Lok Sabha's green color represents agriculture, India's largest Employment sector and also it symbolizes the members of LokSabha are grass root people being selected by people for people with people. Rajya Sabha's carpet is red in color, the red color represents royalty and also tributes sacrifices of  Freedom Fighters to let us breathe in the free nation.
2. President Office Room no.13
Most of us consider the 13 in unlucky and superstitiously doesn't opt for anything with 13 no for its unluckiness rumor. In Parliament house, the room no for President's Office is no. 13. Next time you feel something unlucky for its no 13 just recall the room no of President of India.
1. Parliament Canteen A Paradise for taste with Cheapest rate
Parliament of India sidelined the belief that luxury things come with the high price. The Canteen of Parliament of India treats MP's with the cheapest meal with extraordinary taste. The Canteen run by Railway Catering Services, offers a three-course veg meal for INR 61, chicken Biryani for INR 51 and vegetarian cutlets at just INR 10 apiece.
Save