With cold snow in the north and cool sun in the south December is the month where India becomes gets divided into two, in terms of climate. During this month you can enjoy the white snow or play in the warm sun bathing beaches.
This is a month that every human wants to cherish the sun rays and pack their bags ta a more pleasant place to enjoy than to dwindle in the coldest negative temperature spot.
Here comes the top 10 splendid places to visit in India during December.
10) Goa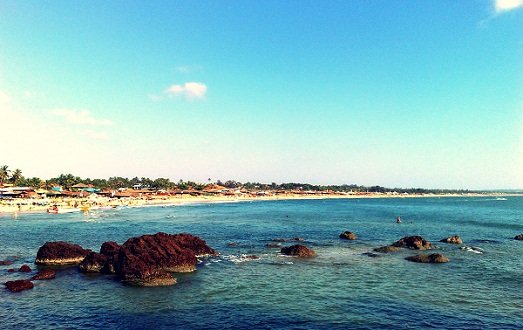 With the cold currents around the world the best place to visit during winter is warm and skin soothing beaches and one such beach is the Goa beach. Partying, drinking and enjoying along with sun bathing without doubt will be the super awesome winter one can enjoy. Looking for a place like that, Goa would suit you're wanting what so ever.
9) Mangalore Beach
Yet another beach stop in India would be the magnificent Mangalore beach. Unlike the Goa beach this doesn't have hustle and bustle but a quiet destination to enjoy a warm winter. The blue waters of Arabian Sea and the picturesque hills of the Western Ghats make this place nature's paradise. Go on for warm winter tanning in Mangalore beach.
8) Lucknow, Uttar Pradesh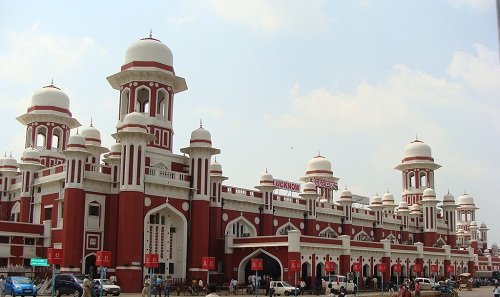 Being one of the oldest cities in India, it is known for its age old buildings and historical sights. With a pleasant and charming weather in December this make it the right place to visit during this month. Lucknow is the proud owner of various shopping spots that always has crowd roaming in it buying things. One of the important things you can enjoy in Lucknow is its famous foods and heritage.
7) Thrissur, Kerala
Located in the coastal area of South India this place has endless festivals and countless temples. One of the places that is a must to visit during December is Thrissur of Kerala where you can indulge in the celebrations throughout the month. During winter it would heaven-a-like when getting yourself indulge in the Ayurvedic massage that Keralites are pro in. You can also witness zoos, falls, boating and boat staying along with gardens and dams. Kerala is off course an all-time pleasant region to visit.
6) Kaziranga National Park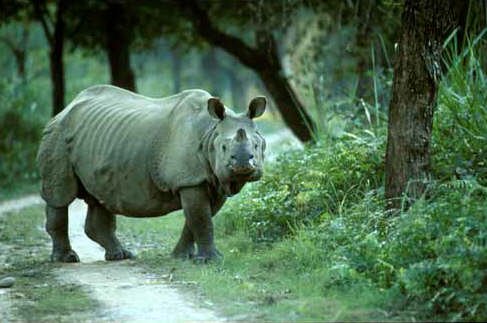 This National Park is UNESCO certified World Heritage Site in India which the home for many animals including the one horned rhino. Statistics say that this place contains half the world's population of one horned rhinos. Apart from this it has certain interesting animals to name some leopards, foxes, deer, flying squirrels and many more. The winter season is considered to be the pleasant time to visit this amazing National Park. This December come and explore the varied flora and fauna of this heritage site.
5) Murudeshwar, Karnataka
This temple city located in Karnataka does have the largest and magnificent Shivan statue in India that has to be witnessed by the people. This temple would be a celebration all the way of December with amazing and beautiful decoration and massive Pooja would commence for the big statue. Not only devotion but excitement is also prevalent in this city with the best Scuba diving resources available here near the temple. Scuba diving would be the best option to opt for during winter to explore the marine fauna and flora.
4) Chennai, Tamil Nadu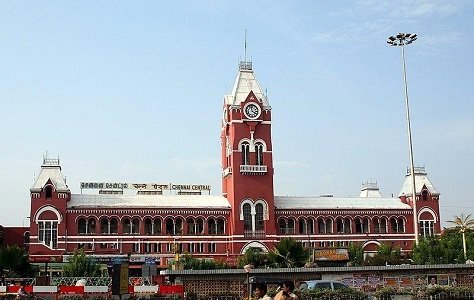 The city of temples, churches and beaches in the best spot to travel to during winter. Talking about the climate prevalent during December is one that is more pleasant than any other place in India. Here there are many things available to indulge in and keep you busy every-day. You can visit the zoo, churches, temples, marvellous beaches, shopping in malls, food by the street and many more. Life can be lived to the fullest potential in the city of Chennai. Not yet visited Chennai it is high-time you pack your bags for a trip to Chennai this winter.
3) Ranthambore, Rajasthan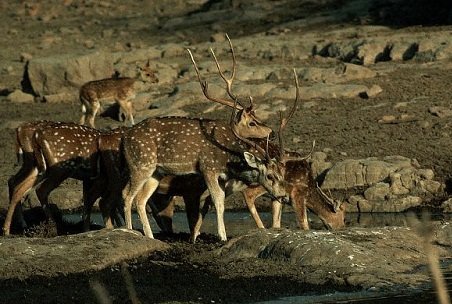 This city of desert does have another interesting place in the list to visit this December and it is none other than the tiger reserves of Rathambore. Amidst the Vindhya and Aravalli hills this place does have a pleasant drop in temperature during the onset of winter and opens up as a hearty and welcoming place. The tiger reserve is the most famous tourist attraction of this occasion. It serves to be the home of the endangered tiger, several other animal species are found here such as the wild cats, leopards, sloth bears, hyenas, Indian foxes, crocodiles and jackals. This is must go hotspot to view the diversity of fauna and flora present in India.
2) Patnitop, Jammu and Kashmir
 Surrounded by snow-capped hills and mountains this place does opens its hospitality to tourist from different parts of the world. This place should be ranked the best place for paragliding and skiing in India. The calm and serene surrounding with white cold snow covered land makes it the best way to enjoy December. Want to enjoy snow filled December please visit Patnitop.
1) Konark, Odisha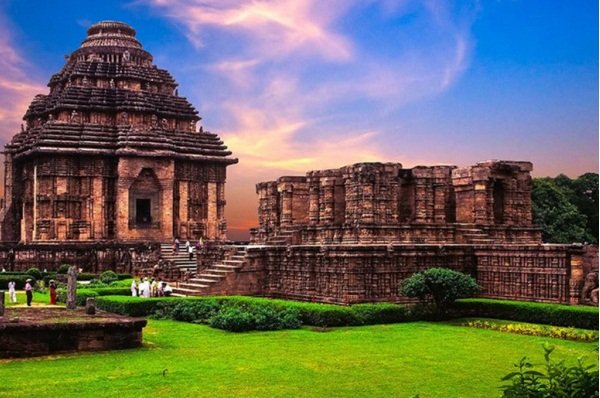 Comprising the most famous Sun temple, Konark turns into a massive fete during every Decembers. Annually, it host the most splendid and much awaited December Dance Festival named as the Konark Dance festival. People all over country come forward and gather together to make this festival a great success. This is festival in India that you should never miss to witness.
Save
Save