Each story of the Bollywood is an inspiration to many people. People have two types of choices to live their life i.e. either having a great life or living a life full of crimes and mistakes. Thus, certain persons are remembered for all the worthy reasons and some for all the evil reasons. However, life stories of such people are captured by various art directors in their individual manner like dramas, cinema, films, portraits, pictures, song and so on.
Following is the list of top ten best Bollywood movies that are based on real events:
10. Talvar
This movie came in 2015. It was directed by Meghna Gulzar.It was the murder mystery established on the Aarushi Talwar killing case that happened in Noida in the year 2008. There were awesome performances by the main actors Irrfan Khan, Konkona Sen Sharma and Neeraj Kabi.
9.  Madras Cafe
This movie was released in 2013. It was directed by Shoojit Sarkar and one of the high success film. It was based on the political party thrilling story set up in the late 1990s at the time of Indians intervention in Sri Lanka civil war follow by the Indian Prime Minister Rajiv Gandhi assassination.
8. Shahid
The next Bollywood movie based on true stories is Shahid. It was released in 2013 and directed by Hansal Mehta. The story was based on the life of an advocate and human right activist who was murdered in Mumbai in 2010. The film won National award.
7. Special 26
Special 26 was the next Bollywood movie based on true story. It was inspired by an incident in 1987 when a group of fake people posing as CBI officials raided a famed Jewellery brand in Mumbai. It was released in 2013 and directed by Neeraj Pandey. Akshay Kumar, Manoj Bajpai, and Anupam Kher were in lead roles.
6. Paan Singh Tomar
Paan Singh Tomar was next movie released in 2012. It was based on the life of an athlete having the same name and went from Indian army soldier to dishonorable robber. It was directed by Tigmanshu Dhulia. It was won the national award in the category of best actor and making around Rs 12 crores at the box office.
5. No One Killed Jessica
This Bollywood movie was based on the controversial case of Jessica Lal Murder followed by the outrage of public and media coverage which led the sentence to the killer. It was released in 2011 and directed by Raj Kumar Gupta. Vidya Balan and Rani Mukherji were in the lead role and perform an outstanding role in the movie.
4. Khelein Hum Jee Jaan Sey
The next Bollywood movie based on the true story is Khelein Hum JeeJaanSey which was released in 2010. It was directed by AshutoshGowarikerand based on an uprising incident of Chittagong against Britishers in 1930. The lead roles were performed by Abhishek Bachchan and Deepika Padukone. The file was not performed very good at box office.
3. Firaaq
It is directional debut film of Nandita Das. It was based on the tracing the after effects of 2002 Gujarat riots. It was released in 2009. Naseeruddin Shah, Paresh Rawal, Deepti Naval and Shahana Goswami were in the lead roles in this film. It won the International Film Festival circuit also.
2. Bawandar
The next Bollywood movie in this list is bawandar released in 2000. This movie was based on the real-life incident of Bhanwar Devi – a gang rape victim from Rajasthan. This film shows the legal injustice and public humiliation faced by the victim. It was directed by Jag Mundhra.
1. Bandit Queen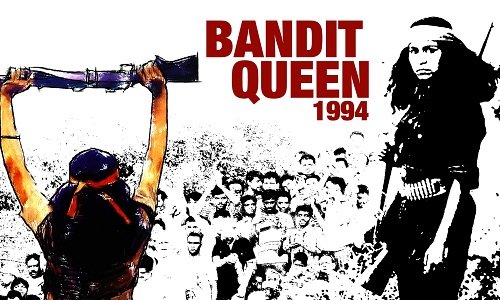 It is one of the famous Bollywood movie based on the life of Phoolan Devi who was the bandit and later become the Member of Parliament. Seema Biswas performed the lead role in this Shekhar Kapur directed the film. It was released in 1994.