Vinod Dua Wiki, Age, Height, Biography, Wife, Net Worth
Vinod Dua is quite a popular Media Personality in India. He worked for various news channels and he hosted many of the food tour shows as well. He is known for his jovial yet serious nature.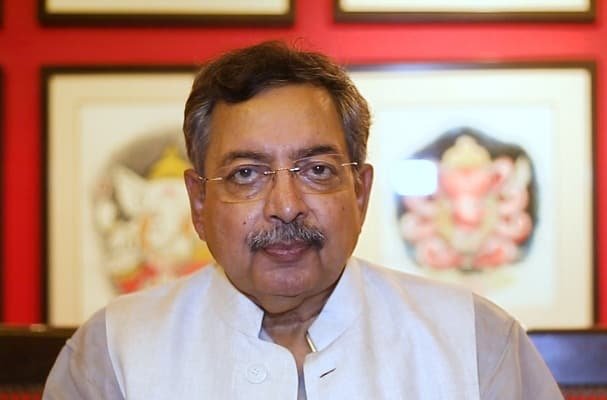 Net Worth
The net worth of Vinod Dua is not known.
Income Source
The main source of income for Vinod Dua is the fee he receives from the channel for his work in the field of journalism
Real Name
The real name of this successful journalist is Vinod Dua
Date of Birth: 11th March 1954
Age: 64 years
Height/Weight
Vinod Dua has an average height and he is 5 feet and 4 inches tall. In addition to this, he weighs about 65 Kgs.
Marital Status
Vinod Dua is presently married to Chinna Dua
Personal Background
In terms of personal background, Vinod Dua was born in New Delhi in India. Almost all his life was spent in the capital of India as he completed his education from Delhi itself. After completing his schooling, he went to Hansraj College in Delhi University and he has a master's degree in English Literature. Vinod has two siblings and the name of his elder brother is Kishan Dua. The name of Vinod's sister is not known. In terms of personal life, Vinod Dua is married to Padmavati Dua and Vinod's wife is also known by the name of Chinna. Vinod's wife is a doctor and the couple has two children. The name of Vinod's children is Mallika Dua and Bakul Dua. Mallika is a well-known actress whereas Bakul is a clinical psychologist. It can be said that Vinod is really lucky as, before the patrician, the family of this journalist used to live in South Waziristan and the area is known for the Taliban's influence.His family had a tough life but he changed the things for his family.
Career
Vinod was always interested in acting and he was a part of many theater groups. It is known that he also worked in TV shows in his early life. As per the information, his first interaction with TV was in 1974 where he worked in Yuva Manch. In 1974, he also got a chance to work in Jawan Tarang as an anchor and he worked for this show till 1980. Later in 1981, Vinod started to anchor a show called Aap Ke Liye and he worked for it till 1984. It is also known that he anchored election analysis on Doordarshan in 1984 and in 1987, Vinod decided to join TV Today. He worked for the channel for a short duration of time before he decided to launch his own production company. The name of the company was The Communication Group.
He worked in many shows for different channels from then and later he started hosting Zaika India Ka. This was a food show and he gained a lot of popularity because of this show. He received many awards like Padma Shri, an honorary doctorate, and lifetime achievement award as well.
Properties and Cars
The details about Vinod Dua's cars and properties are not listed on the web.