Uttar Pradesh is quite a vibrant and colorful state in India. The state in itself is the largest one across India and has been home to generation-old heritages and places that are certainly majestic. The state has an abundance of a wide variety of cultures, food, dressing style, and handicrafts unlike other states of India.
The entire Uttar Pradesh or simply UP has various clothing choices but there are a few dresses that remain traditional and have been worn for centuries. We here take a look at some of the traditional dresses worn by both men and women down below. Let's find out.
List of Traditional Dress Worn by Men in UP:
Men in UP wear dresses dependent on the area they live in. People in the rural areas have a different attire to that in the city area. But the traditional dresses mainly still consist of:
1. Kurta Pajama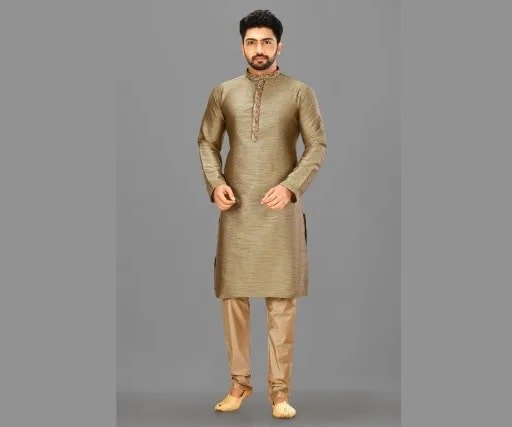 Kurta Pajama is one of the most common traditional attires worn by men in Uttar Pradesh. It is quite easy for the body and suits the weather of the state. It is normally made out of cotton clothes and can be worn as daily wear. There are stylized and modern editions of it which are mainly worn on occasions and events too as a special dress.
2. Sherwani
Sherwani is one of the stylish traditional attires worn by people across UP. It is mainly worn during the marriage function by the groom and often accompanied by the people attending the event with similar attire. It's not just part of the UP but has transpired to become of the best marriage ceremony dresses around.
3. Dhoti Kurta
Dhoti Kurta is more of an attire that is primarily used across rural regions in UP. It's a great way to handle the heat as cotton dhoti and kurta help beat the summer high temperatures. It is also economical that other traditional dresses across UP.
List of Traditional Dress Worn by Women in Uttar Pradesh:
Here are some of the major traditional dresses worn by women in Uttar Pradesh. Similar to the men the dress differs from rural to urban areas. But we'll reconcile all major ones here.
1. Salwar Kameez
The first one on the list is Salwaar Kameez. Similar to the Kurta Pajama for the men, this is the quintessential dress for women in this region. It's pretty commonly worn around all areas of this state and comes in various designs and looks.
2. Sari/Sarees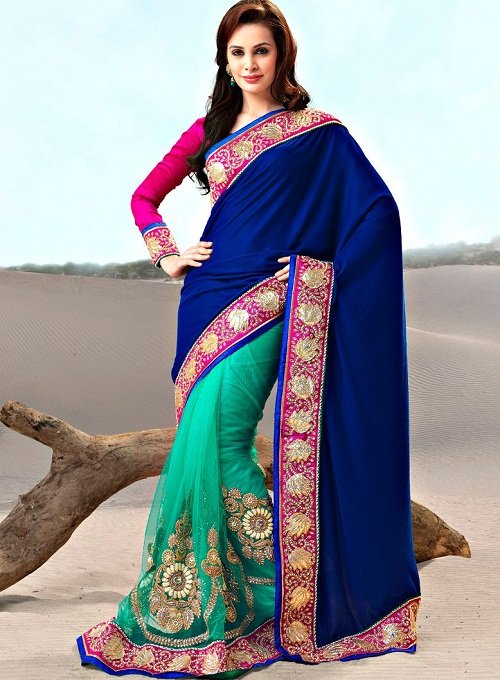 Sari is another common traditional attire worn by women in Uttar Pradesh. It is a major part of the dressing style in this state and can be used for all occasions ranging from social events, formal events, informal meets, and more. Sari in itself comes in various options and is a prized possession for many. Sarees also function as the major dress for events and marriage functions.
3. Ghagra Choli
Ghagra Choli is also a mainstay in the traditional attire of women living in Uttar Pradesh. It is mainly worn by the people across rural areas daily while the urban areas use them for various events and also for pujas and religious ceremonies. The dress is made up of two parts with Choli being the stylish blouse and the Ghagra being the long skirt. It comes in different designs and patterns with bright colors that give it a great look.
Conclusion
Uttar Pradesh has a wide and multi-diverse community of people spread across this mammoth state. The state is home to the largest population of any state in India and has significantly more dress attire and options. We enlisted the major traditional attires found in Uttar Pradesh worn by men and women. But these dresses have gained so much significance that they now are worn by people across the nation.