Manipur, the northeastern state of India,  is a land of joy, gaiety, and festivities. Manipur's culture, religion, and festivals are different but unique on their own. Manipur presents a mosaic of cultural patterns & traditions. Manipuri's classical dance, exotic costumes, and local food are also diverse from other cultures.
The tradition and rich culture of the local people is also depicted in their handicrafts and handloom clothing, which are famous all over the world. Colours, simplicity and usefulness make Manipur's traditional dress unique and extraordinary.
Having its textile industry, Manipuri design is inspiring many people across the world. Some famous designers have used old Manipuri patterns and ancient embroidery techniques for their clothing. Read the information below to know more about the traditional dress of Manipur.
List of Traditional Manipuri Dress for Women
1. Lai Phi and Chin Phi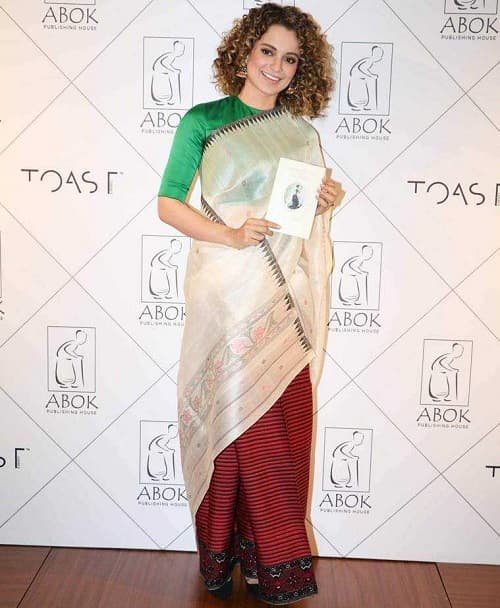 One of the famous traditional dresses for Women in Manipur is Lai Phi and Chi Phi. They are often worn during festivals, carnivals, weddings and events. Lai Fei is a subtle yet beautiful white fabric most intricately coated with yellow colour. Chin Phi, in short, has worn with embroidered phanek. They can make you look pretty and sophisticated if paired the right way.
2. Inaphi
It is a small piece of cloth similar to a shawl and is used to cover the upper body. Unlike traditional clothing with bold motifs and vivid colours, Manipuri designers mostly rely on subtle pastel colours that maintain the good posture and cool appeal of shawls. The fabric used for designing the Inaphi is semi-transparent, as the perfect elegance comes out with the royal sheer Inaphi.
The improvised and updated version is also readily available named the Rani Phi. These versions include colours, silk threads and many motifs. You can try different fabrics and colours to keep up with the changing trends. Easy to maintain, sophisticated-looking Inafi is sure to make you look beautiful.
3. Mayek Naibi
Mayek is a variant of Phanek, worn by Manipuri women on traditional functions and special days. The bottom of Mayek Nabi is overstated with studs in several designs and embellished with heavy embroidery work. Unlike the vibrant wedding dresses worn by women, the myb nabi is a subtle and simple one. For those who like to wear morals with sophistication, the Myb Naby is one you just can't miss.
4. Phanek
Phanek is very similar to a wrap-around skirt or sarong. Contrary to regular sarongs, it is not semi-transparent. Manipuri traditional dress, Phanek is prepared using silk, cotton and other synthetic fabrics. They are designed usually in flat colours or strips. In the traditional attire of Manipur, no bold designs and floral patterns are used. The fanek is worn with an upper dress and a mini blouse. The dress is perfect for summer as they are comfortable and lightweight.
5. Potloi
It is a traditional dress worn by the Manipuri bride at her wedding. It gives the prospective bride a remarkably gorgeous look. It is shaped in a cylindrical form and worn with a stitched belt, inner garment and blouse. Potloi also consists of a skirt that comes in green, pink, and red colours, and is combined with traditional motifs. However, this traditional attire dates back to the 1700s, but due to its uniqueness & magnificence, it is still in trend. It is decorated with appliqué works, ornamented with sequins, a geometrical figure, decorative stones, and studs. Potloi is often paired with rich jewellery and headband.
List of Traditional Manipuri Dress for Men
1. Dhoti
In Manipur state, the Manipuri men usually wear dhoti which is a piece of fabric, generally white. This traditional dress wraps around the thighs to cover the lower body. It is paired with a turban or headgear. Some men also wear a jacket over it, especially during occasions and celebrations. In the local language, there is a special dhoti called Khamen Chapata, which must be donned in a ritual situation. In ancient times, it was worn by royal descendants, as they presented by the king to a person who was considered talented, a poet and worthy apart from the kings themselves.
Conclusion:
The traditional costumes of Manipur have a subtle and pistol-coloured presence, in contrast to the fabric used for wedding wear.