DTH has grown in India in recent times. Now, almost every household that has a DTH connection has a different television viewing experience than before. Though, to continue watching your favorite shows using a DTH connection, you must, however, keep your DTH recharged to maintain the uninterrupted experience. Earlier, users used to visit a recharge store to recharge their DTH connections physically. But, that is no longer the case. With so many online recharge services, you may now recharge your DTH from anywhere and at any time.
Some of the advantages of doing DTH recharge online are listed below –
You can receive alerts for your upcoming DTH recharge dates.
It helps you to save time and effort.
Getting cashback and discounts helps you to save money.
Platforms/ Facilitators save information such as your registered mobile number and customer ID, so you don't have to enter all the details every time.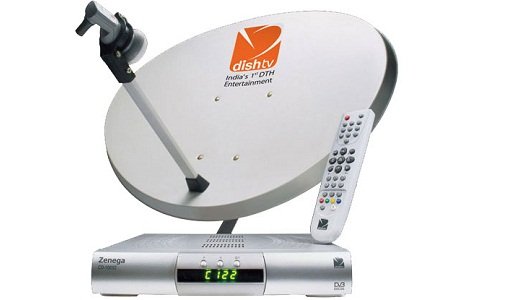 For hassle-free DTH payments, here are some tips and tricks you can follow.
1. Choose the app of your convenience
There are many payment apps available for DTH recharge purposes. Ranging from private third-party apps to bank-owned apps, you can select a wide range suiting your particular needs. You can choose an app that is more accessible and easier for you to use. Some apps also give reminders, alerts, and notifications for recurring and pending payments which makes the payment process simpler.
You can just log onto your selected app and tap the "Recharge and Bill Payment" section.
Select your DTH operator, for example, "Dish TV recharge."
Fill in the required details (which may be saved in some apps).
Enter the recharge amount, and done!
2. Choose an app that requires no transaction fee
While some apps require transaction fees, mobile wallet apps like MobiKwik, Paytm, Gpay, PhonePe, Dhani, Yono by SBI, ICICI Pockets, and more do not charge any additional transactional fee. This can help you save money & you might end up spending for no or less outcome.
3. Reminders
To ensure a seamless viewing experience, choose an app that gives you reminders for recurring payments like DTH recharge. With such reminders, you can make sure that you recharge on Time and your DTH provider does not stop providing its services. So, you can enjoy your favorite channels without interruptions.
4. Enjoy more in less
You can enjoy your DTH service provider's vast variety & save money by spending less on DTH operators. Just apply promo codes and get cashback. Some mobile wallet apps provide special codes and cashback options that can help you save money on your recharge. With lesser expenditure, you can experience your DTH service provider's extensive selection of channels.
5. Save Time
The best part is that these apps save your details the first time you enter all information. So, you never have to re-enter your payment and contact details every time you wish to recharge your DTH provider. Also, choose an app that is easier to navigate and easier to use. The more efficient the app, the more time you save! Hence, with just a few clicks, you can recharge your DTH operator in less time.
6. Use safe and secure methods
To ensure your payment happens with the required safety and security. Ensure that your details are not accessible openly and that it is password protected. Confirm that the app's data is encrypted and that it is safe to use.
Making a DTH recharge online is simple and can be done on any website and platform that offers online recharge services. With these tips and tricks, you can avail the services of your DTH provider with additional benefits like cashback, timely notifications, secure payment methods, and much more and with easy access and a regular seamless experience. Just be always certain that you are using a robust and trusted platform to secure your details from external parties.